John Mulaney Made History on 'SNL'
Comedian John Mulaney hosted the first live 'SNL' on a leap year.
Saturday Night Live aired live on February 29 for the first time in the show's 45 year history.
A leap year, which occurs every four years fell on Saturday this year, which was the first time SNL went live. Host comedian John Mulaney pointed this out during his monologue, sharing that the evening's episode actually made history as being the first live show on a leap year.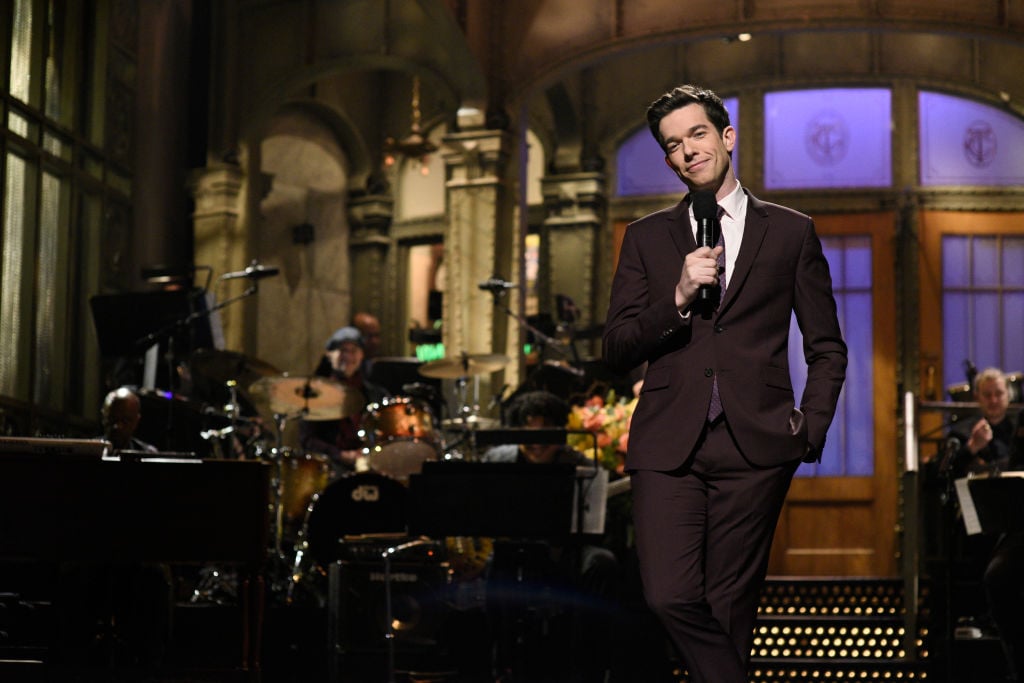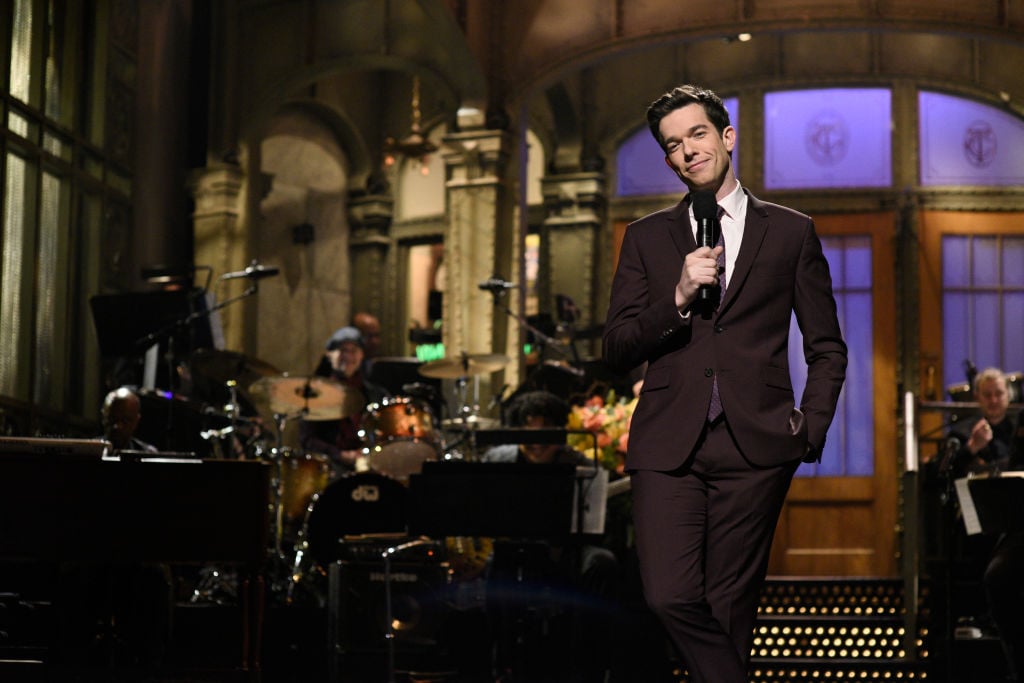 "It's a leap year Saturday, and I am the first person to ever host Saturday Night Live on a leap year Saturday," Mulaney proclaimed. "It's very exciting!" As he spoke, the crowd cheered. "I am also the first host to have done the least in between his second and third times hosting. I have nothing coming up." Mulaney hilariously added, "I am here to promote the month of March." While Mulaney insisted he didn't have anything on the horizon, don't say that to fans in Toronto, Canada.
He probably has an April show in Canada
Mulaney announced in early February that he would be hosting SNL again. He shared an "official" letter from SNL creator and producer Lorne Michaels to his Instagram that was directed to the people of Toronto, Canada. 
"I think considering the state of affairs that this country is in, the need for John is greater in New York right now," Michaels wrote. "John was fully prepared for Toronto and feels deep regret to have to postpone for a third time, but he was drafted by SNL. Yes, we still have a draft here. He is simply doing his duty, and there is nothing more Canadian than that."
Mulaney rescheduled the Toronto show for April 10. "It is now rescheduled for April 10 and I will be there no matter what. I love you Toronto I hope you know that I won't let you down again. Also I'm afraid of Lorne so I do what he says," he wrote on his Instagram post.
Fourth time is a charm?
While rescheduling a show may not be overly controversial, Mulaney has scheduled and rescheduled the Toronto show more than one time. The Toronto show was originally scheduled for September 22, 2019.
Unfortunately, Mulaney had to push the show back until January.  "TORONTO Very bummed to report Sunday's show is POSTPONED to January 18. I'll be there Saturday night but have to get home right after. Wouldn't cancel it if I did not have to. I hope I see you in January. John," Mulaney tweeted in September.
But bad weather forced Mulaney to reschedule the show, once again to February 29. "TORONTO SHOW POSTPONED: Weather says no way. Venue says no way. It is safer for everyone to stay off the roads and out of the air. Your tickets will be honored for new date to follow," he tweeted.
When Mulaney broke the news that the Toronto show would (once again) be rescheduled, fans had a little fun with the post. "We will wait with open arms and maple syrup," one fan wrote. Another joked about having surgery scheduled for the new April date. "John I'm scheduled for minor surgery on 4/10. Any chance you could push it?"