John Mulaney's Wife Answers The Most Commonly Asked Question
Being married to a famous person can't be a total picnic, especially if you are a private person. And while comedian John Mulaney's wife Annamarie Tendler seems to take it all in stride, she probably finds herself being a conduit between fans and her famous husband.
Tendler is an artist in her own right. She's an accomplished makeup artist and textile designer. Her creations are nothing short of spectacular for those who peruse her Instagram. She's also an incredibly good sport and definitely downright funny. Mulaney often references Tendler and marriage in his standup, which paints a hilarious picture of their life together.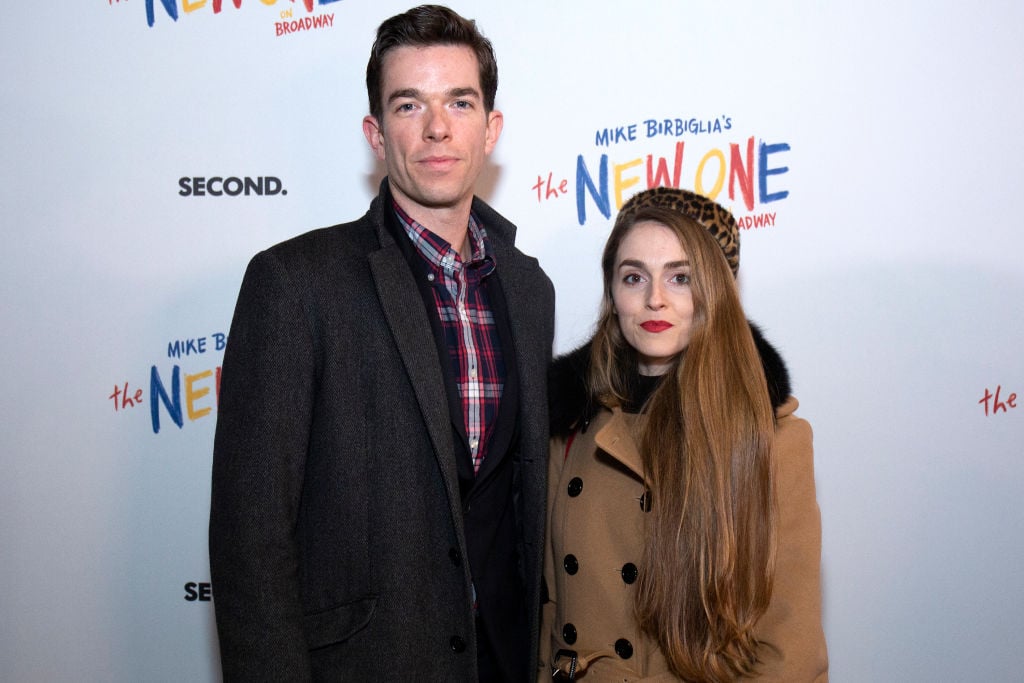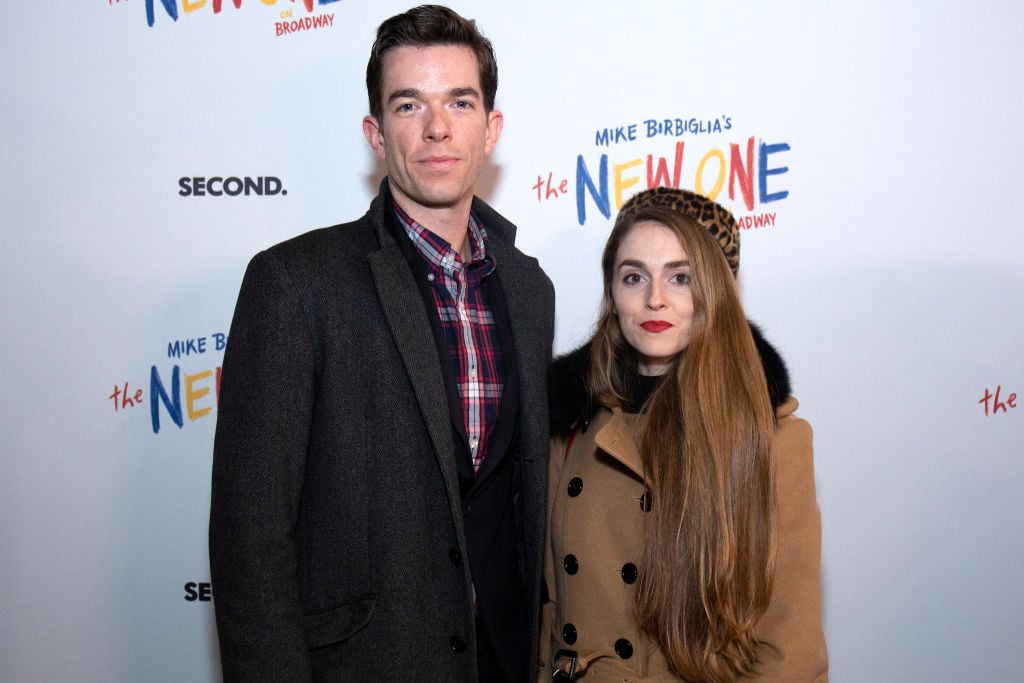 Recently, Tendler posted answers to the biggest questions she often gets. And did so with plenty of humor.
John Mulaney is crazy about his wife
From watching Mulaney's standup, it is clear he is really in love with Tendler. But his Valentine's Day tribute was nothing short of swoon-worthy.
"Happy Valentines Day to the coolest, kindest, funniest, weirdest, most beautiful, most artistically inspiring person I have ever met," Mulaney wrote. "Happy Valentines Day to a woman who is a cross between Joan Didion and Erika Jayne. Anna, you might as well be the Sea Org, because I'd sign a Billion Year Contract to be with you. Happy Valentines Day @amtendler. Life would be so stupid without you."
The couple met in the most romantic way too. While on vacation on the picturesque island of Martha's Vineyard, the couple made a connection. "After a group vacation to Martha's Vineyard, John rode shotgun while Anna drove a carload of people home," the couple shared on their wedding site, US Weekly reports. "He did bits the whole ride and killed. They were not dating at the time, but Anna knew they would be soon after."
She also loves what he loves
The couple also adopted an amazing French bulldog named Petunia. Petunia has her own comedic Instagram account too and is often referenced in Mulaney's standup. While Mulaney may be behind the captions on Petunia's Instagram, Tendler is probably the one writing those funny captions. In a "grumpy birthday hat post, "Petunia" wrote, "I know what day it is. don't you dare put that birthday hat on me…. je te déteste."
Tendler has also taken Mulaney's new buddy Pete Davidson (or is it the other way around) under her wing. When Mulaney hosted Saturday Night Live she made him a cool t-shirt to wear during the show's "goodnights." Davidson liked the shirt, so Tendler made one for him too.
She posted a sweet photo with Mulaney and Davidson on Instagram with, "Congratulations John! I'm lucky you're my husband. And Pete, you're not on social media but I'm lucky you're my friend. It's cool how we are all the same height."
But don't ask her for tickets…
Tendler is always there for Mulaney and his friends, but she can't get her husband to "promposal your date" this spring. She posted to her Instagram story the answer to the most frequently asked question she gets. "In continuing the tradition of answering frequently asked questions, next up is the answer to my most frequently asked question," she wrote.
She says she gets asked to get Mulaney show tickets, meetups, birthday meesages and of course prom proposals. Otherwise, people will ask her to courier a message to Mulaney. Geez.
Her response was a slew of "nos'." Like a lot of no's. And as they should be. But we have our own serious questions. Like what are her inspirations for her designs? Plus, is she the real Petunia? Also, what did she do with the rug Jerry Seinfeld bought for her apartment?
Check out The Cheat Sheet on Facebook!