John Stamos Credits His 'Full House' Co-Star for Helping Him With His Sobriety: 'I Hit Rock Bottom'
Full House remains a fan fave despite going off the air in 1995. The sitcom starred John Stamos, Bob Saget, Dave Coulier, Candace Cameron Bure, Jodie Sweetin, Lori Loughlin, Mary-Kate and Ashley Olsen, and Andrea Barber.
Rebooted in 2016 on Netflix, Fuller House just wrapped in June 2020 after five successful seasons. The ensemble has remained close since their debut in the 90s, with Stamos revealing one co-star in particular helped get him through a very challenging time.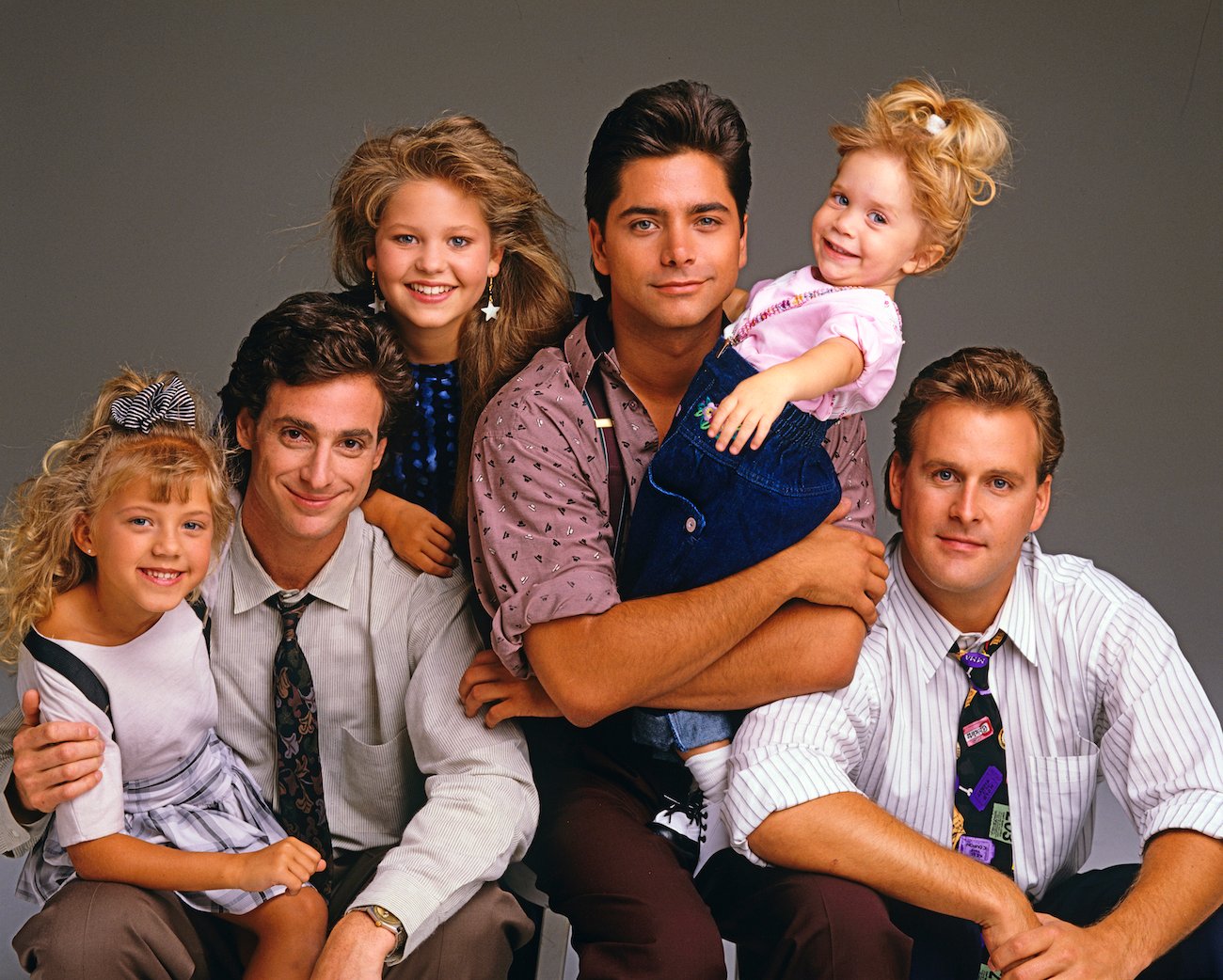 John Stamos hit a low point with DUI charge
In a revealing interview with Howard Stern in 2016, Stamos opened up about several life-changing events that greatly impacted his life. Between the death of both his parents and his divorce from Rebecca Romijn, Stamos' life began to spiral downward. Alcohol started to become more of a crutch.
"I could stop [drinking] on a dime. I could stop," he told Stern on his SiriusXM radio show. "In the times that I went back, it just sort of deteriorated my life, and who I was, and my morals and my values. I lost myself, I lost my sense of discipline, which my dad taught me so well … It happened more and more and it just got darker and darker."
Arrested for driving under the influence in June 2015, Stamos was sentenced to three years probation. The experience proved to be a wakeup call for the actor.
"I had a horrific DUI, which I am so embarrassed by," Stamos admitted. "I could have hurt somebody, it was really stupid and ignorant of me. And I hated myself for that. … So I said to myself, I have to stop this up and down, up and down, I have to."
'Full House' actor goes to rehab
A month after receiving the DUI, Stamos entered a 30-day rehabilitation program for alcohol and substance abuse, according to People.
"I walked in those doors, I said, 'Tell me what to do,' " the Full House star said. "I'll do anything I can – and if it doesn't work after the time, then it didn't work, but I'm going to apply myself a hundred percent to it. Which I haven't over the years."
Stamos was also being impacted by using medication to help him sleep, soon realizing it was affecting his cognition during the day.
"I was on some medications, antidepressants and that damn Ambien," he told Stern. "I'm so happy to be off that. … My memory was starting to get really f*cked up too, from that. Difficult to memorize scripts, I couldn't remember names and places and things. And that was the hardest thing to kick. … Booze, and whatever, that happened, but the Ambien was tough."
Stephanie helps Uncle Jessie
In 2019, Stamos had the honor of presenting his Fuller House co-star Jodie Sweetin with the Writers in Treatment's Experience, Strength and Hope Award. Revealing her own journey through addiction and recovery in her memoir Unsweetined, the former Dancing with the Stars contestant earned the recognition for her work in the recovery community.
"I hit rock bottom. Jodie lovingly allowed me to walk my own path and when I finally humbled myself to ask for your help," Stamos said in his tribute to Sweetin, according to Variety. "I realized that the perky little blabbermouth had become the master of wisdom and was right by my side during some of the most difficult days of my life."
Variety reported taht Sweetin arranged 12-step meetings for Stamos both at his home and and on the Fuller House set. Upon receiving her award, she praised Stamos for his hard work.
"John, I'm so proud of you and it's been the greatest thing to watch someone that you love have the light come back on again," Sweetin said, adding her heartfelt thanks to her parents. "To say that I am grateful to them is a word and a feeling far too small for what they gave me and the patience and the understanding and the unconditional love that it took to get me on this journey. You guys never gave up and you never told me I was bad."
How to get help: In the U.S., contact the Substance Abuse and Mental Health Services Administration helpline at 1-800-662-4357.