John Travolta Says Dancing With Princess Diana Was His Best Memory
John Travolta has enjoyed a successful career as an actor. He starred in many hit movies and received a ton of awards. However, there is one memory that will always stand out for Travolta. He once said dancing with Princess Diana was his best memory.
Princess Diana and John Travolta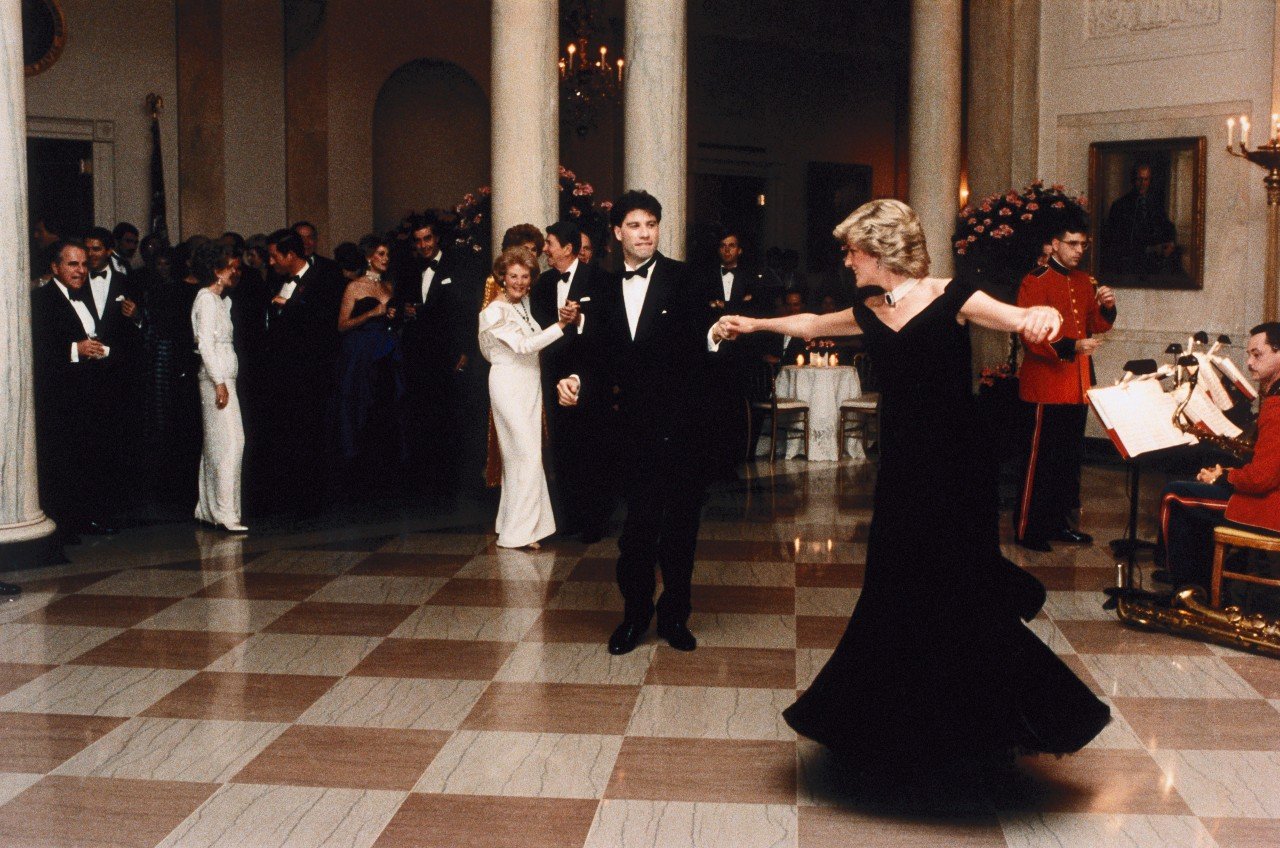 Princess Diana had a crush on John Travolta, reports Entertainment Tonight. She was so fond of the actor that she requested his presence at a dinner held at the White House in 1985.
When Travolta was at the event, he asked Princess Diana to dance with him. He says he noticed that she began to blush. "The look on her face when I asked her to dance—she blushed," recalls Travolta during his Entertainment Tonight interview. "And I liked that; I thought it was very down to earth."
During an interview with Good Morning America, Travolta said dancing with Princess Diana was "one of the highlight of his life" and his "best moment of the '80s."
The midnight blue dress Princess Diana wore that night became known as the "Travolta Dress," because she wore it during her dance with Travolta. The dress was designed by Victor Edelstein. In 2020, the gown was put on display at Kensington Palace.
Princess Diana danced with Phil Donahue
Former talk-show host Phil Donahue also had the opportunity to dance with Princess Diana. "I had to fight off all of the guys who wanted to cut in," said Donahue during an interview on Watch What Happens Live with Andy Cohen. Donahue's wife, Marlo Thomas, revealed he didn't want to dance with the royal at first.
Donahue was offered a once-in-a-lifetime opportunity. Why did he initially reject the offer? Donahue's wife says he was nervous. However, after his nerves settled, Donahue agreed to dance with Princess Diana.
"He had the first dance at a gala we went to in Chicago," said Thomas. "And it was funny because they called us ahead of time. And I was speaking at this luncheon in the afternoon for [Princess Diana]. And [Donahue] said, 'Oh, I don't want to do that.'
"Phil is very shy; people don't realize that," continued Thomas. "He did [dance with her]. He had the first dance with Princess Diana at the party. And they got along great. They were chatting away while they were dancing. I was very impressed."
Requirements to dance with Princess Diana
Men who were considered to dance with Princess Diana had to meet a list of requirements. One of the requirements was that he had to be six-feet tall. He also had to be married.
"They said we need a man to dance with Princess Diana and there are three rules: a) he has to be married, b) [the wife] has to be in the room, and c) he has to be at least 6-feet tall. And we'd like Phil to be that person," said Thomas.
Follow Sheiresa Ngo on Twitter.