John Travolta Opens Up About Making Princess Diana's Dream Come True
John Travolta may not have known at the time that his 1985 dance with Princess Diana would become a cultural touchstone and a defining moment in her tragically short life. Now, in a clip from a new special about Diana, Travolta shares never-before-heard details about the royal moment. 
Nancy Reagan suggested the dance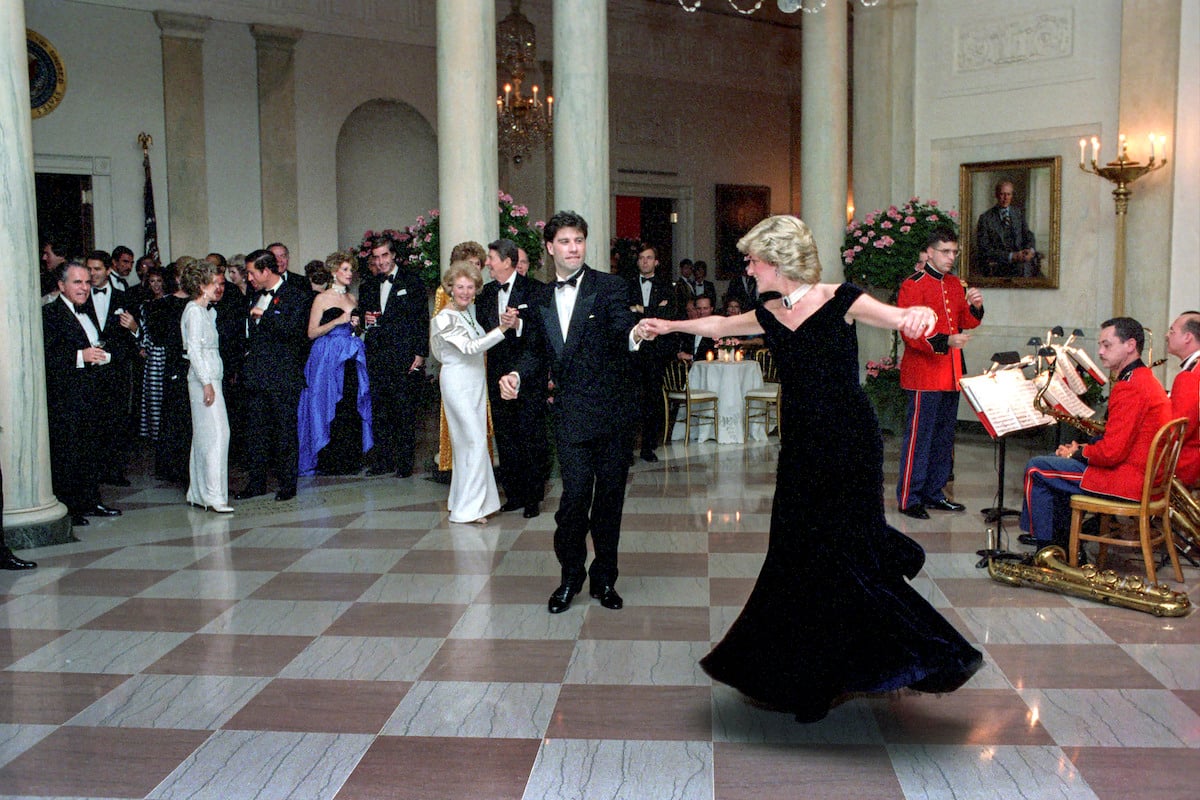 The clip released is from the new TV special In Their Own Words: Diana, Princess of Wales, which airs Sunday on PBS. According to People, Travolta said First Lady Nancy Reagan suggested the actor ask Diana to dance at the White House gala dinner.
"About 10 o'clock at night, Nancy Reagan tapped on my shoulder and said, 'The princess, her fantasy is to dance with you," said Travolta in the clip. "Would you like to dance with her tonight? And I said, 'Well of course.'"
It's worth noting that other accounts had the princess hoping to dance with ballet star Mikhail Baryshnikov. In any case, Travolta and Diana twirled across the floor and into history, creating an exceptionally memorable 1980s spectacle. 
"My heart starts to race, you know, and I tap her on the shoulder and she turns around and looks at me, and she had that kind of bashful dip [of her chin] that she did, and she looked up at me, and I said, 'Would you care to dance with me?'" Travolta said. 
John Travolta called it a "storybook moment" 
Princess Diana, wearing a classic midnight-hued gown since dubbed the 'Travolta Dress,' accepted the offer. As if the other guests sensed what a pivotal moment it was, Travolta said, they instinctively moved out of the way. 
"The whole room cleared," he said. "We danced for what felt like 15 minutes."
For her part, Diana seemed to blossom under the spotlight. With the Grease star leading her across the floor, White House photographer Pete Souza caught the iconic moment — Travolta standing in a hip, Saturday Night Fever posture, and Diana's arms outstretched gracefully. The visual dichotomy was astounding, showcasing the two personas flawlessly. 
"It was a storybook moment," said the Pulp Fiction star. "We bowed when it was over, and, you know, she was off, and I was off, and my carriage turned into a pumpkin." 
Travolta felt like 'an extra' 
Travolta attended the event with a "very humble attitude," noting that he felt he was "an extra in a room of very important people." 
But he may be underestimating his own celebrity at the time. By 1985, John Travolta had starred in iconic roles in Grease, 1978 disco classic Saturday Night Fever, and its follow-up Staying Alive. He was also already an Academy Award nominated actor for Saturday Night Fever. While Diana was the picture of modern royalty, Travolta was the epitome of 1980s Hollywood glam. 
The photo op couldn't have come at a more perfect time. ​​Royal historian Kate Williams said in the new special that the 1985 royal visit "cemented" Diana as a global celebrity. "When Diana went to America in 1985, it cemented her place on a world stage," said Williams. "She was no longer this young, naive girl."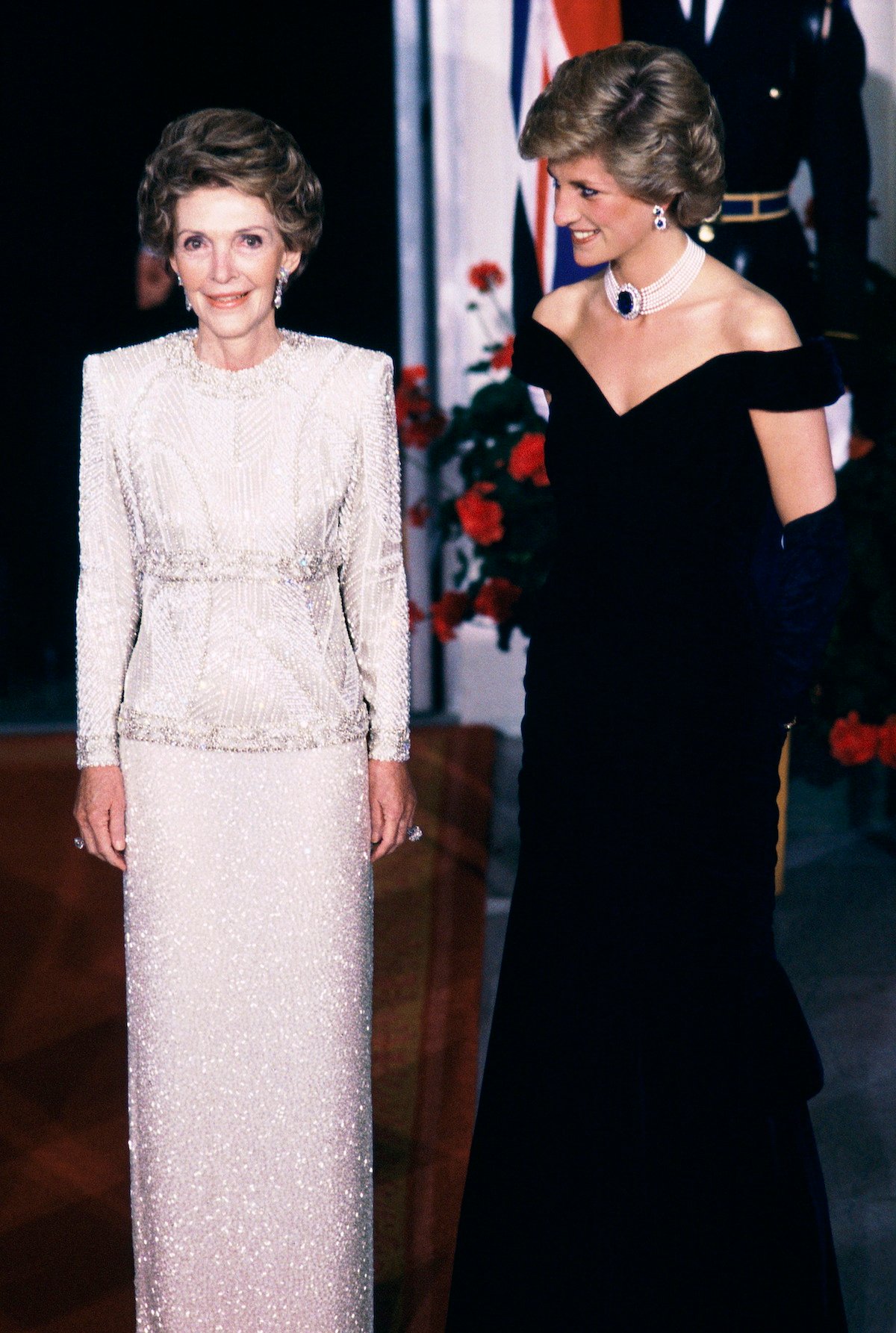 Williams continued by saying that the public's love for Diana became a "mania." 
"She was a huge celebrity, the most famous woman in the world," said Williams. "Di-mania spread from Britain across the world, and then it seized the world."
But not before Travolta seized one very important moment.