John Travolta Relied on Scientology to Cope With Son's Death but Did It Influence Kelly Preston's Cancer Treatment?
Actress Kelly Preston died on July 12, 2020. Her husband, John Travolta, said Scientology helped them cope with loss. Did it influence her treatment?
It's been three days since news broke of Kelly Preston's death. Her husband, John Travolta, shared her passing through social media, stating she'd "battled" breast cancer for two years. Travolta and Preston have been devoted members of the Church of Scientology for decades. They've credited the church with helping them grieve the loss of their 16-yar-old son, Jett. With the level of scrutiny, Scientology gets, some wonder if Preston's medical decision was influenced by the church's preferences.
The Church of Scientology supported John Travolta after son's death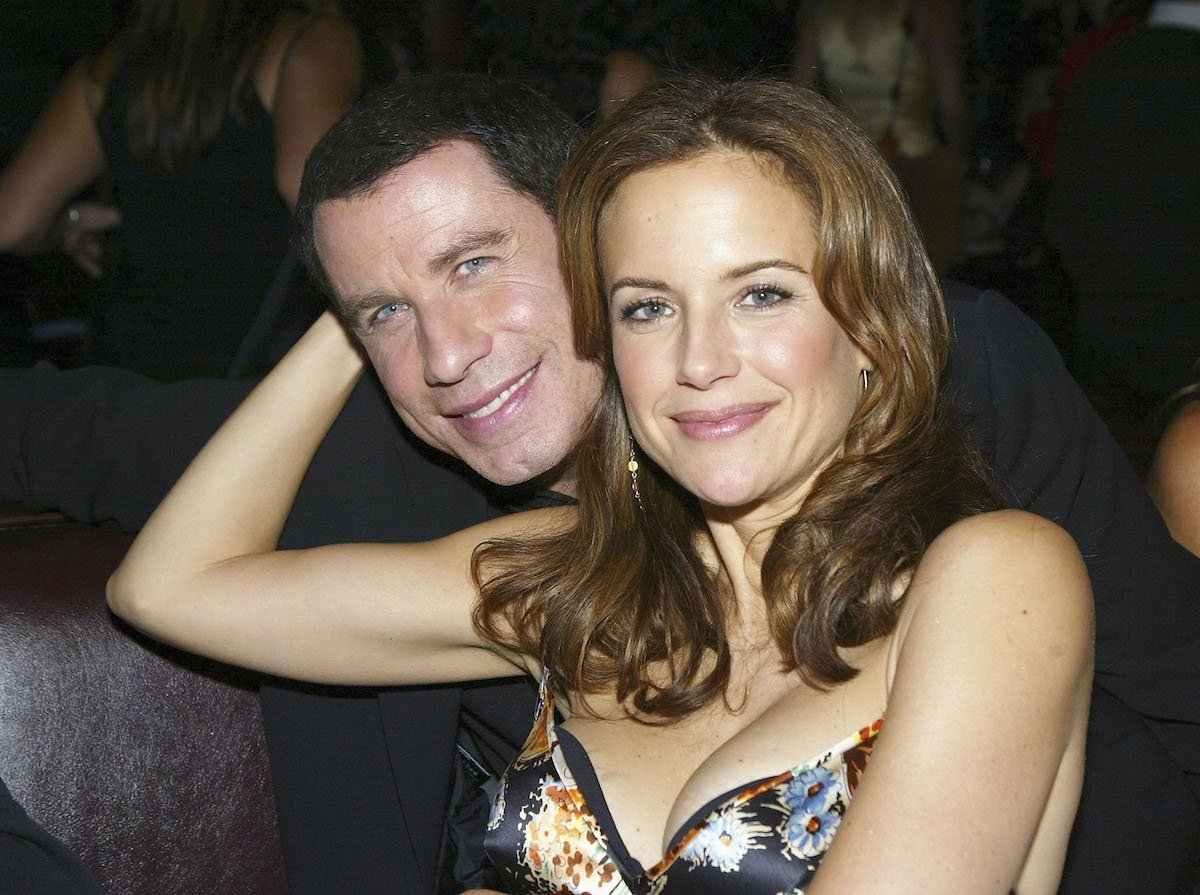 In January 2009, John Travolta and Kelly Preston took a trip to the Bahamas with their two (at the time) children, Ella Bleu and Jett Travolta. Jett, the eldest of the two, had a seizure that resulted in fatal injuries. Travolta previously revealed that Jett had a history of seizures and was autistic.
"It's the worst thing that's ever happened in my life," Travolta told Us Weekly. "The truth is, I didn't know if I was going to make it."
The Grease actor credited the Church of Scientology for supporting him and his family during their difficult time.
"The church never left our sides for two years. I don't know if I would have made it through without their support," he said.
In various interviews, such as a 2014 segment at London's Theatre Royal Drury Lane, Travolta spoke about the grief sustained after Jett's death.
"The truth is, I didn't know if I was going to make it," he said via the BBC. "Life was no longer interesting to me, so it took a lot to get me better."
Now, with the loss of his wife of nearly three decades, Travolta is likely leaning on the church once again. Still, many notable celebrities have spoken out against the church over the years.
The Church of Scientology has come under debate among other high-profile celebrities
The Church of Scientology is home to many high-profile celebrities. Some of which, like Tom Cruise and [John] Travolta, have been outspoken about their dedication to the church. And others, like actress, Leah Remini, have been just as outspoken about their reasons for leaving the church.
In case you need a re-cap, founder, L.Ron Hubbard, created the church in the 1950s. The "religion" is based on the belief that "each human has a reactive mind that responds to life's traumas, clouding the analytic mind and keeping us from experiencing reality," according to CNN.
Celebrity recruitment is fundamental in the church's continued success. "Project Celebrity" was created by Hubbard, along with Celebrity Centres which cater to high-profile members like Travolta.
Remini joined with her family at 9 years old and left in 2013, exposing all wrongdoings of the church. Her 2015 memoir, Troublemaker: Surviving Hollywood and Scientology, details her experiences. She then created the Emmy-winning A&E series, Leah Remini: Scientology and the Aftermath.
The church released a statement via their website, in part:
"Leah Remini has become what she once declared she never wanted to be known as: "this bitter ex-Scientologist." As USA Today wrote, Ms. Remini is 'as famous for being an ex-Scientologist as she is as an actress.'"
Travolta and Preston stayed committed to the church
On the contrary, Travolta and Preston remained with the church. They've even taken part in the 2010 ribbon-cutting ceremony for the Church of Scientology Mission of Ocala, Florida.
Travolta was spotted near the Clearwater headquarters a week before Preston's passing, possibly seeking guidance and support. Regardless of timing, Preston's death shocked the many who had no idea of her diagnosis.
Did the church influence Preston's medical treatment decisions?
Travolta joined the church in 1975. He's listed as one of the church's "most successful celebrities.
"As a Scientologist, I have the technology to handle life's problems and I have used this to help others in life as well," he said on their website. "I would say Scientology put me into the big time."
Preston is also quoted as saying, "Through Scientology, things happen a lot quicker. What used to take weeks or months sometimes happens in days or even minutes!"
That said, when Preston gave birth to she and Travolta's third child, Benjamin, in 2010, she practiced Hubbard's "silent birth" method.
"Silent birth is basically just no words, as much as possible. If you need to moan, if you cry out, you know, all of that of course, that's normal," Preston told E! News. "Just bringing them in as peaceful and gentle way as possible."
Some who've gone against the church have noted Hubbard's resistance against medical professionals. The site clarifies their stance on this issue, saying they do not "diagnose or treat the sick," and they advise members to "seek and obtain the needed examination and treatment of a qualified medical professional."
They then add, "Independent of any medical treatment, a Scientologist then addresses any accompanying spiritual trauma connected to that condition."
Fans divided over talk of beliefs days after Preston's death
A plethora of tweets ponder the correlation between the church's beliefs and Preston's death with some calling out how wildly inappropriate it is to put the two in the same sentence days after her death.
Whatever fans feel, Travolta's Instagram post thanked "doctors and nurses at MD Anderson Cancer Center, all the medical centers that have helped," in the post sharing news of her death, alluding to the fact that Preston did seek medical treatment for her cancer.
At the end of the day, wherever you stand on the church, two children lost their mother and Travolta lost his wife. Our thoughts go out to the Travolta and Preston families during this difficult time.