'John Wick 4': Laurence Fishburne Teases Details: 'It's Really, Really Cool'
Laurence Fishburne has offered up details about what fans can expect from the upcoming movie John Wick 4. The actor is set to return to the action thriller franchise as The Bowery King, the head of a group of operatives outside of The High Table. He spoke to Collider about the next film, sharing his excitement and teasing details about what's to come.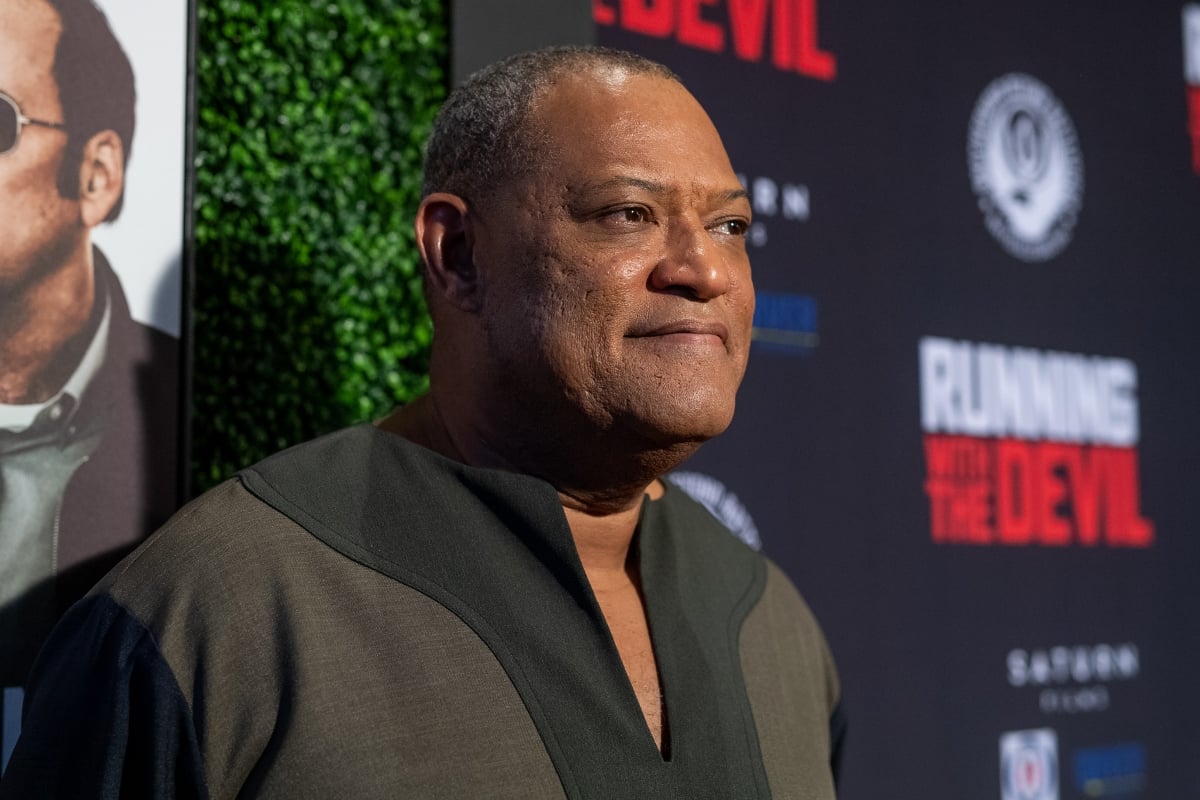 What is 'John Wick 4' about?
Remember, in John Wick: Chapter 3 – Parabellum, The Bowery King was ordered to step down from his position for defying The High Table and assisting John in the previous film. When he refused, he was brutally slashed by the assassin Zero. At the end of the movie, a severely wounded John was taken to The Bowery King, who questioned if he was as upset as him. "You pissed, John?" he asked, to which John angrily replied, "Yeah."
If we put two and two together, we can assume that John Wick 4 will focus on John and The Bowery King as they band together to take on The High Table.
Laurence Fishburne talks filming 'John Wick 4' and more
Catching up with Collider in an interview published in June, Fishburne spoke about some of the projects he's been working on. That includes John Wick 4, which, according to the outlet, will continue to film throughout the year in Berlin and Paris, among other places.
"I should be going to Berlin [to film] within another couple of months or so," Fishburne said.
Of course, he couldn't say much about the details, but he promised the movie is "really" good. "I read the script. It's really, really cool," he continued. "As much as it's the same world as the other three films, it's just deeper. It's much deeper in terms of the code of the assassin and the relationship that he has with one character in particular who I think Mr. Watanabe is playing… is really the heart and soul of it."
Unfortunately, the release date for 'John Wick 4' has been pushed back
John Wick 4 was initially supposed to come out in May 2021. But the release date got pushed back to May 27, 2022, as a result of the coronavirus (COVID-19) pandemic.
It was previously reported that John Wick 5 would begin shooting right after production on the fourth film wrapped, but Collider says that there has since been a change of plans. Other than that, there aren't many known details about the fifth movie, but as IndieWire notes, it probably won't come out until 2023 at the earliest.
Be sure to check back in with Showbiz Cheat Sheet for details on John Wick 4 and 5 as they become available. In the meantime, check out more of our coverage on the franchise, below.