'John Wick': An Update on the 4th and 5th Movie
John Wick 4 and 5 are among the most anticipated movies coming up. Starring Keanu Reeves, the films follow a former assassin who reenters the business after a personal tragedy. The upcoming movies were previously expected to shoot back-to-back once Reeves' scheduled allowed for it, but those plans have reportedly been nixed.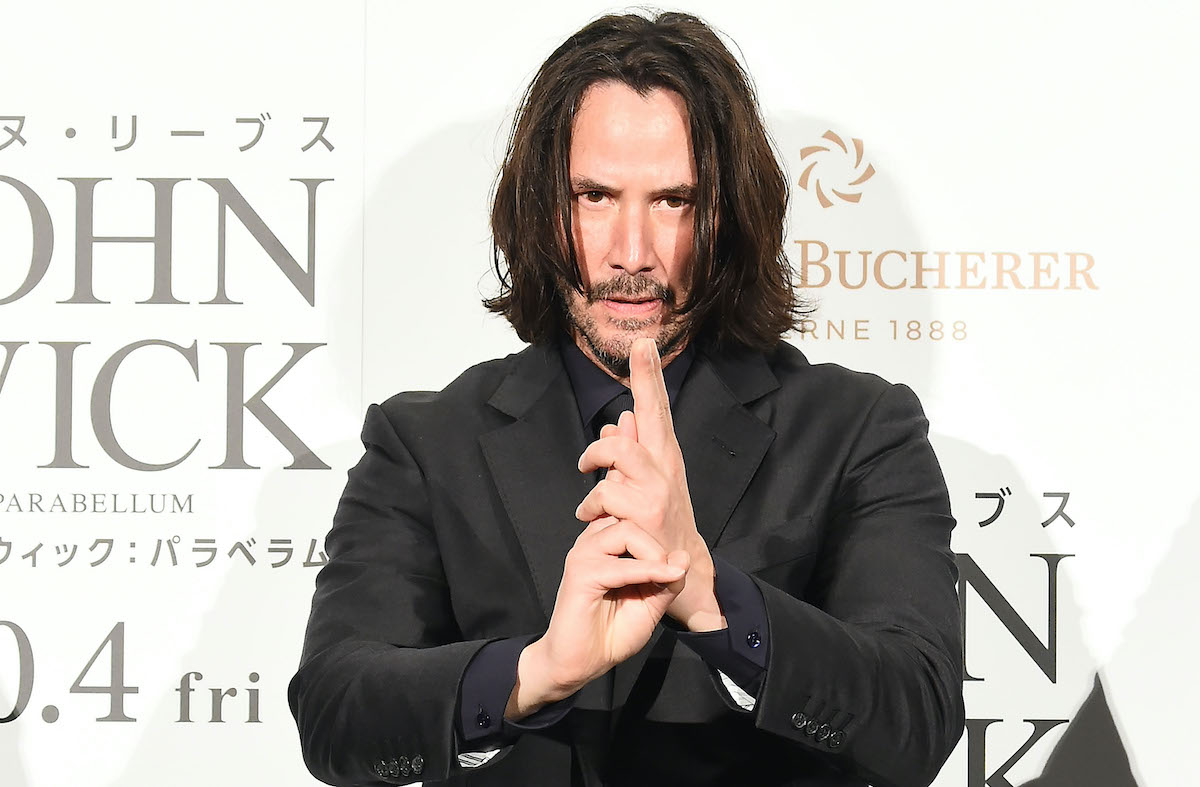 Fans are excited for more 'John Wick'
In the years since the first movie premiered, John Wick has grown to become a billion-dollar franchise, with the third film alone bringing in $326 million at the global box office (via Box Office Mojo).
That particular movie ended with John surviving an attempt on his life, setting the stage for a face-off between him and the High Table in the fourth film. While details about the movie are limited, director Chad Stahelski told The Hollywood Reporter it might included deleted scenes from John Wick 3.
"There were two action sequences that we had really kind of conceived, but we just didn't have room for them," he shared. "So, we pulled them from the movie. And I'd like to think that 90 percent of what I pulled, there's a place in John Wick 4 that I can definitely reinsert them."
Unfortunately, changes have been made to the filming schedule for the upcoming 'John Wick' movies
Originally, John Wick 4 had a release date of May 21, 2021, but it got pushed back to due concerns over the coronavirus (COVID-19) pandemic. Offering an update on the status of the film, sources told Collider in late March that filming will allegedly begin in June, with plans to release the movie on May 27, 2022.
"I'm hearing most of the shoot will take place in Berlin and Paris, with additional photography in New York City and Japan," wrote writer Steve Weintraub. "The reason they're shooting in Berlin and Paris is because both cities are featured in the story. Same with NYC and Japan."
With John Wick 5, things are a little more uncertain. The fifth movie was confirmed in late 2020, when Lionsgate head Jon Feltheimer said it would enter production right after John Wick 4 was completed (via The Hollywood Reporter). But that's no longer the case, making it that much harder to tell when it'll come out.
Collider says the change to the filming schedule could have to do with the pandemic. As the crisis rages on, the studio might feel it's best to take its time to ensure proper protocols are being taken to keep everyone safe. But if everything goes smoothly, perhaps work on the fifth movie could begin sooner than it's expected to.
Either way, the films are so popular that fans will surely pour into theaters in droves to see them whenever they do come out. We know we will.