Johnny 'Bananas' Devenanzio Shared that He Was 'Powerless' Against Sonja Morgan from 'RHONY' On 'Worst Cooks in America: Celebrity Edition'
Johnny "Bananas" Devenanzio from The Challenge revealed that he was no match for Sonja Morgan from The Real Housewives of New York City when the two appeared on Worst Cooks in America: Celebrity Edition.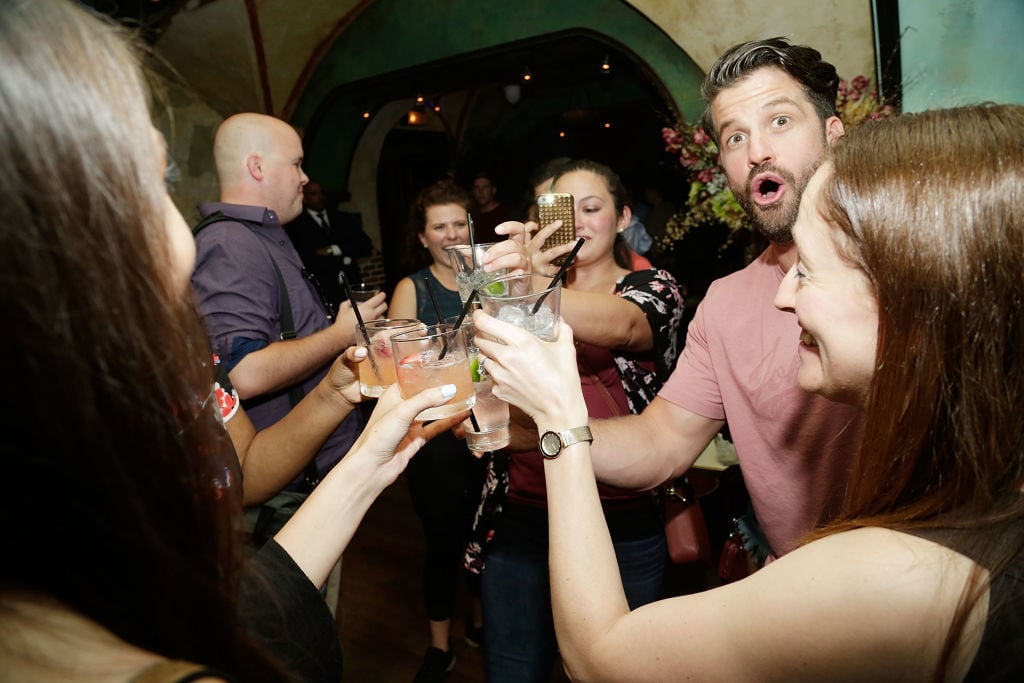 Morgan is known for being a next-level flirt. But Devenanzio told Showbiz Cheat Sheet had no idea what was coming his way. "You know that song, 'Maneater?' She's a maneater!" he joked.
"Usually I'm pretty good at fending off [excessive flirting]," Devenanzio said. "Like I'm pretty good at playing back. But I was powerless. I didn't know what to do. I was like, 'Sonja if you are going to eat me alive, just let me call my parents first!'"
Devenanzio says Morgan brought a lot of fun to the show
Although Morgan went in hard for Devenanzio, he said her playfulness made the show a lot of fun.
"Honestly she is one of the most dynamic, just like unique, off the wall, wacky personalities I've ever met," he laughed. "Love her to death. So glad I got to meet her, so glad I got to be on the show with her."
RELATED: An Ex 'Challenge' Star Said the Producers of the Show Always Protect Johnny 'Bananas' Devenanzio
He says when you are on the show, you are completely focused on what you are cooking. "And you're over there in your zone. Watching this back I get to now see a different perspective. She is so funny."
He said they hit it off right away
Both Morgan and Devenanzio like to tap into their comedic side for their own shows. So having comedy in common made it an instant match. "Me and Sonja hit it off like right away," he said. "I could tell right out of the gate that me and her were going to be the troublemakers."
"And you can sense that right out of the gate she was going to go against the grain as well," he recalled. "You just kind of gravitate toward people who you kind of vibe with and immediately Sonja and me were two peas in a pod."
RELATED: Four Cooking Shows to Watch and Four to Skip, According to Pro Chefs
The duo team up for an elimination challenge that doesn't go well for Morgan. Although they gave it their all, Morgan was sent home with $2,500 that she donated to her favorite charity.
She left the judges speechless
Judges Anne Burrell and Tyler Florence seemed to have just as much fun with Morgan too. Morgan tweeted a clip from an episode where she attempts to make ceviche. She hacks away at an onion, almost slicing her hand as she grabs the bottom of the vegetable. But she insists in a confessional that ceviche is just a "fish salad and I'm very good at salads."
She is chopping and jumping all over the place, which leaves the judges laughing. "Sonja, I mean …," Burrell tries to talk about Morgan in a confessional. She ends up laughing and shaking her head.
At the time, Florence still seemed optimistic about Morgan's chances to take the competition. "She's got what it takes to go all the way to the finale," he says.