Johnny Carson Felt He Only Owed 1 Thing to the Public
In legendary Tonight Show host Johnny Carson's 79 years, it was rare for him to give interviews about his personal life. And according to him, that was because he didn't feel like he owed it to his fans to divulge every detail they wanted to know.
What was the one thing the late-night television icon said he felt obligated to provide to the public?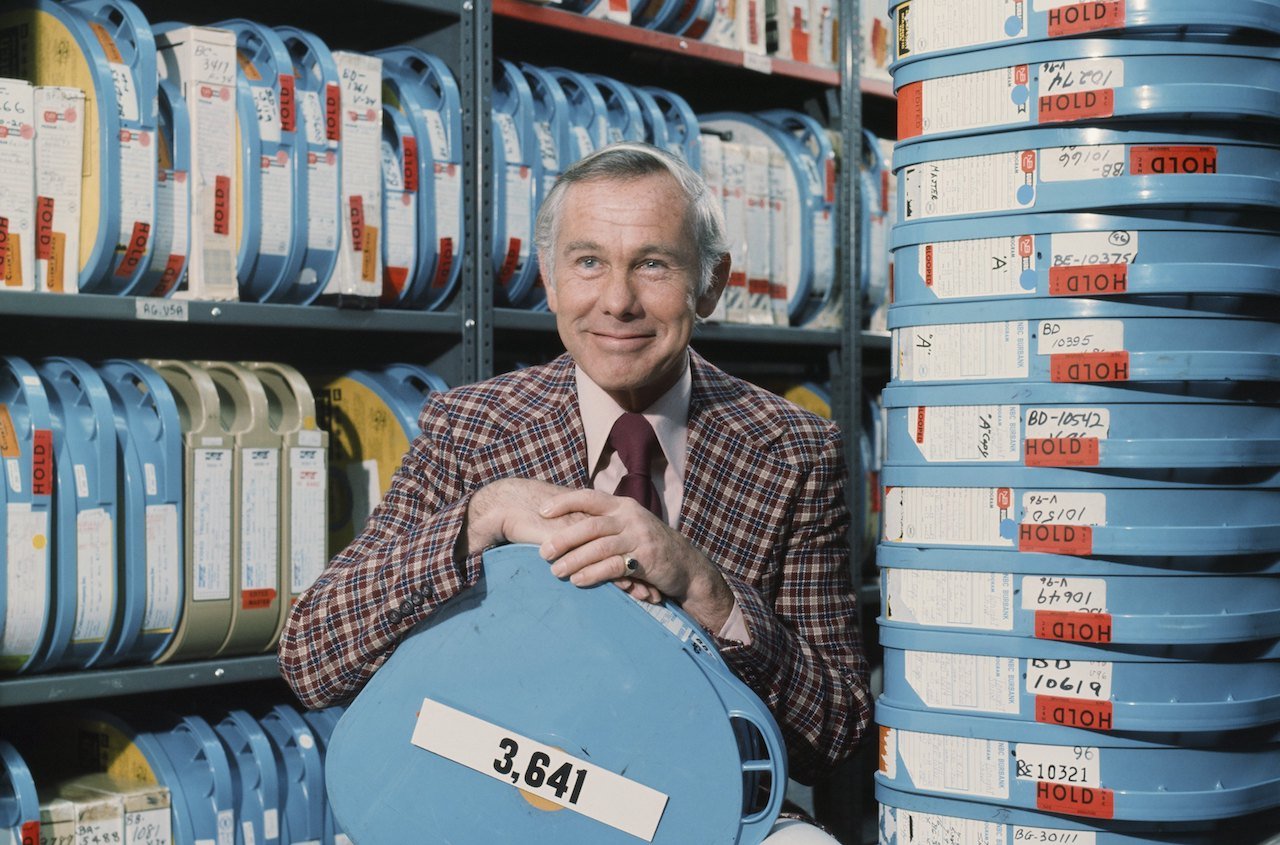 Johnny Carson: 'The one sensible thing you can do is try to live in a way that pleases you'
In a 1967 Playboy interview with ROOTS author, Alex Haley, Carson was confronted with accusations of having an "antisocial personality" offscreen. But the host immediately waved off the claims and said, "I live my life, especially my personal life, strictly for myself."
According to Carson's philosophy, as long as a person isn't hurting anyone else, what they do is their own business. He stated, "Whatever you do, you're going to be criticized. I feel the one sensible thing you can do is try to live in a way that pleases you."
However, he did seemingly want to take some time to refute one common claim about him — that he divorced his first wife, Jody Wolcott. He went on the record to say that she had actually initiated the end of their marriage, at least legally.
But he spoke out because he didn't like how the press made him sound like "the kind of guy who made it big and then got rid of the one who had stuck with him all the way."
Johnny Carson felt he owed his public his best performance
During the interview, Haley asked Carson why he seemingly shrank from a public that adored him, and Carson replied that he felt he gave fans everything that was owed to them.
"I think I owe one thing to my public — the best performance I can give," the iconic host explained. "What else do they want from me?"
But Haley also pointed out how unnamed Tonight Show guests complained about Carson's aloofness. "I hate the phoniness in the showbiz world," the host disclosed. He said he didn't "run with anybody's herd" and also didn't like crowds or fancy places.
According to Carson, he did his job and stayed away from "the rest of it" as he was entitled to do. To justify his reasoning, he noted how it was hard for him to go anywhere without being bothered by someone who wanted to perform for him.
He preferred the comforts of home, which some observers pointed to as more evidence of his callousness. "Am I not entitled to a private life?" he asked.
Johnny Carson was shyly confident, but not conceited  
Carson confessed to Haley that he might have been egocentric, as some had accused him of being. But he said it helped him in his career as a performer. "You'd better believe you're good, or you've got no business being out there," he proclaimed.
But as others like co-host Ed McMahon noted about the host, he was often nervous in social settings. "From the time I was a little kid, I was always shy," Carson shared of himself. "Performing was when I was outgoing."
The contrast seemingly contributed to the host's reputation. But it seems like he probably didn't pay the rumors too much mind. "I couldn't care less what anybody says about me," he declared.