Johnny Carson Once Made a Surprising Statement in the Women's Liberation Debate
When Johnny Carson hosted actor Oliver Reed on The Tonight Show in September 1975, he was treated to many old-fashioned ideas about keeping women happy. To summarize, Reed argued the heart of every woman's joy was in the kitchen. Making things more interesting, the show also hosted Shelley Winters, who staunchly disagreed with such ideas and inevitably left during his interview.
In the resulting discourse, Carson gave a suggestion in defense of women in the kitchen that caused a stir. But the reaction from Winters to the conversation became an unforgettable late-night moment. And it kind of overshadowed most of the commentary leading up to it.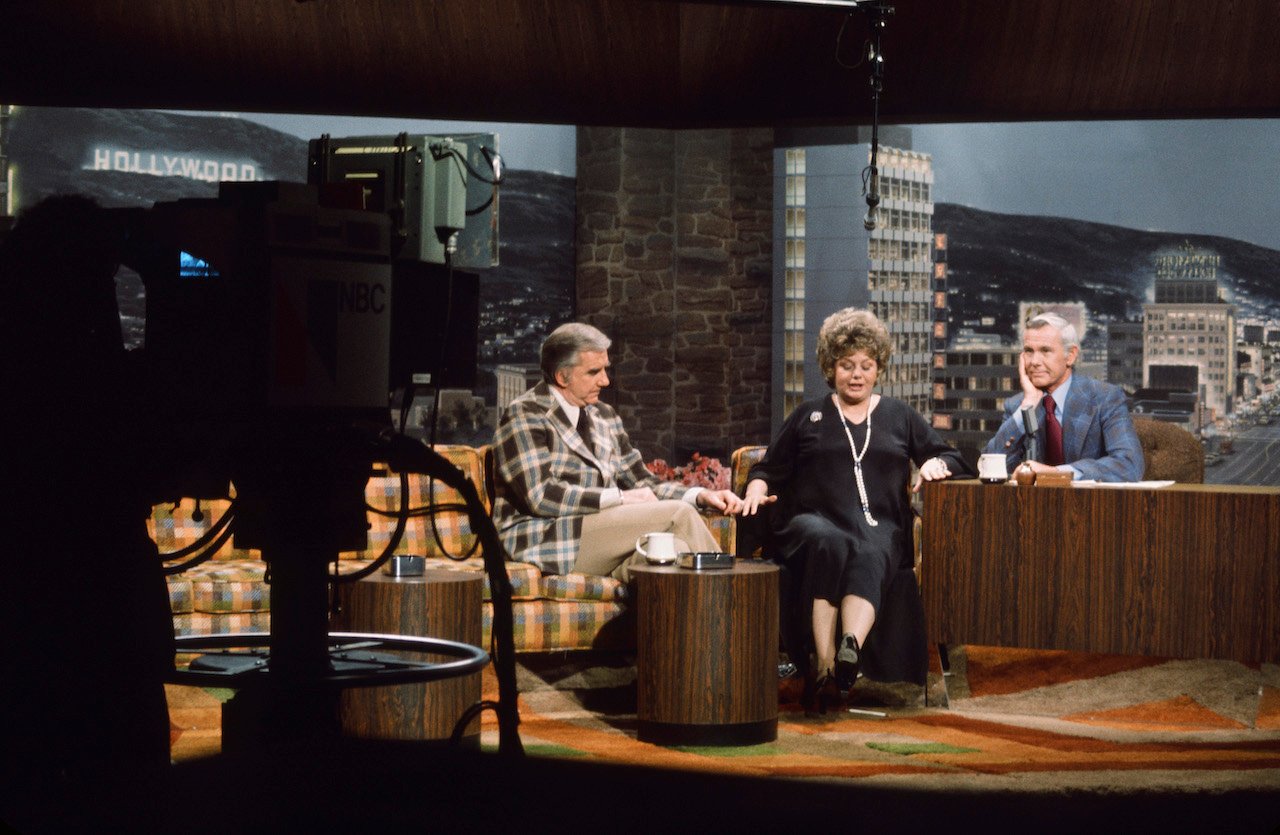 Oliver Reed told Johnny Carson 'most women are really happy to be in the kitchen'
When Reed joined Carson on The Tonight Show, the host introduced the actor by saying it was the first time he'd met him. Then, Reed sat down beside Winters, whom modern audiences might remember as Nana Mary on television's Roseanne.
Reed seemed frustrated with the show's format, which allowed Winters to sit on the couch next to him and be part of his interview. He eventually started assertively hushing her when she spoke. But she seemed to have a better rapport with the audience than him. And as he became more agitated, he declared, "Women's liberation will never survive. Not while I'm in the kitchen."
After asking several times if she could leave, Winters excused herself partway through Reed's interview. At that point, Reed and Carson began awkwardly chatting about the "women's lib movement."
"Women in England are quite good," Reed said. "They're always in the kitchen so you can't hear them when they shout."
Carson flatly asked, "You think that's where they should be, huh?"
Reed replied he thought "most women" were thrilled to be in the kitchen and to have the security provided by their partner as a reward for their work. A small chorus began to shout "boo," and as he'd done with Winters, he quieted them with a domineering "shh."
Johnny Carson said he thought 'women would love to be in the kitchen' if this happened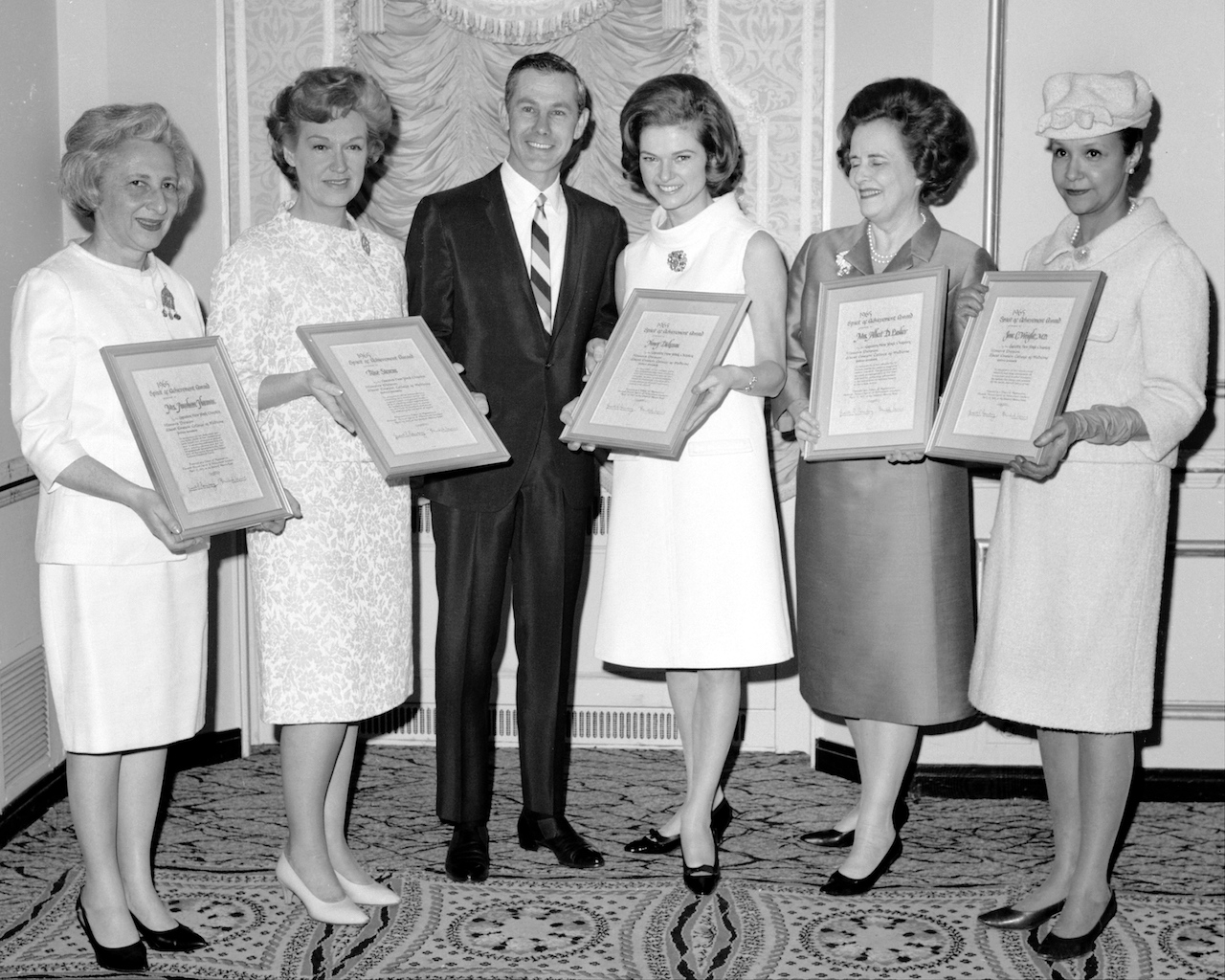 RELATED: Johnny Carson Had a 'Special Lewdness License,' According to Ed McMahon
After stating his theory women were very happy to be in the kitchen, Reed pivoted to say men make better chefs. The idea of a woman as a professional chef was seemingly ridiculous to him.
But with one statement, Carson pointed out the difference between someone at home in the kitchen providing meals for a family and chefs in restaurants providing meals for actors like Reed. He also questioned Reed's argument that women were as pleased as they could be in the kitchen by suggesting they could be happier.
He interjected, "I think if they paid women in the kitchen as much as they pay chefs, I think women would love to be in the kitchen."
The host received loud applause from his audience for the suggestion. But Reed was seemingly unimpressed and undeterred. He again said women were pleased to be unpaid in the kitchen because they only needed the joys of caregiving for compensation. "It means they're feeding their children and looking after their man," he argued.
Shelley Winters gave Oliver Reed a whiskey bath
RELATED: Dolly Parton and Johnny Carson Joked About 'Visions' of an Implant 'Blowout'
As Reed further explained his ideas about gender roles, Winters reappeared on the stage. And as she approached, he awkwardly stood up to receive a glass of whiskey on his head. That moment received a lot of cheers and classic deadpanning from Carson.
After Winters exited again — without a word, mind you — Reed sat down and explained how being "smothered in whiskey" by a "chauvinist" woman only proved his point. Eventually, Carson told Reed to "lick it off" without offering a host's apology or a towel.
Following that incident, Reed only made two more appearances on the show and didn't visit again after 1980. On the other hand, Winters appeared dozens of times before Carson retired in 1992.
RELATED: Was Johnny Carson a Member of the Sexual Freedom League?