Johnny Carson: What Naughty Magic Tricks Did Steve Martin's 'The Great Flydini' Share on 'The Tonight Show'?
Legendary television personality Johnny Carson spent 30 years hosting 'The Tonight Show' and invited Steve Martin to visit many times in that time. During Martin's last time on in Carson's run, he brought an act called The Great Flydini that combined his loves of comedy and magic -- interests he shared with Carson.
Late-night legend Johnny Carson invited Steve Martin on The Tonight Show as a young comedian, before he really became a stand-up icon or movie star. And maybe that had a little something to do with their similar interests. As it turns out, both comedy stars got their starts as amateur magicians.
As such, it seems appropriate that Martin brought The Great Flydini to visit his friend Carson during the last month of 30 years as host. It pretty much goes without saying hilarity ensued the moment Martin unzipped his fly to start his show.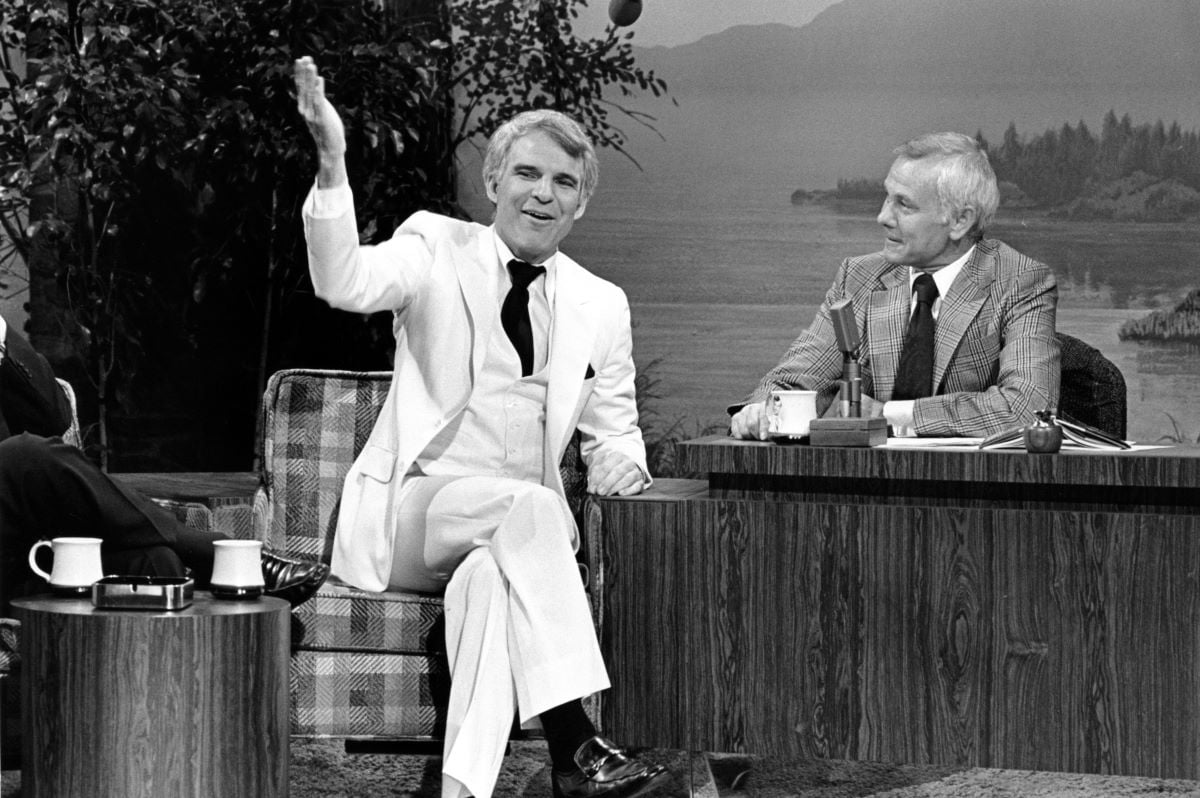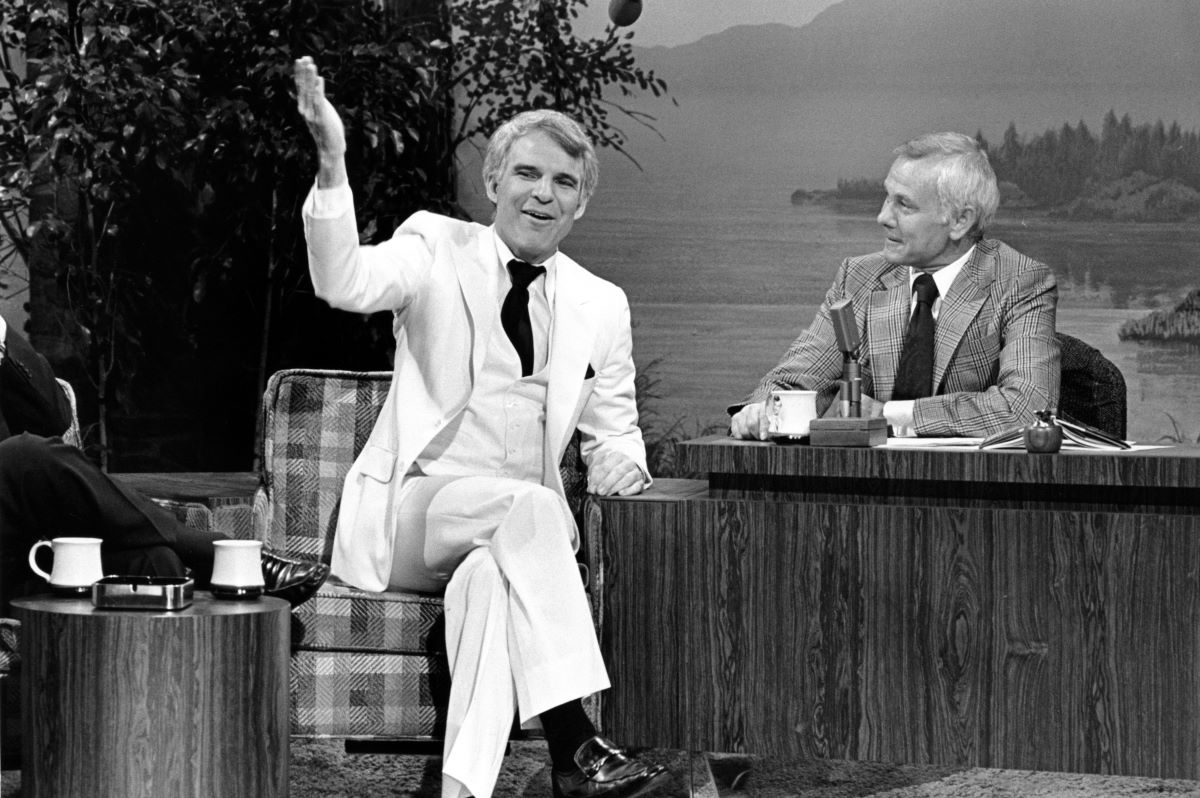 Steve Martin as The Great Flydini in 1992
This particular moment provides further evidence of Martin's skills as a comedian because he pulled it all off in silence. Through the comedy of facial expressions — and an open and unusually active zipper — Martin created a masterful act.
Available on YouTube, the performance shows Martin pull off magic tricks, a puppet show, blow bubbles, and even answer a phone out of the fly of his pants.
Notably, this was during his last visit to Carson's run on The Tonight Show, and he was one of the legends last chosen guests. Only 16 days later, Carson signed off for good.
Steve Martin and Johnny Carson's friendship
Martin certainly earned his spot as an honored guest for Carson. He told SiriusXM host Howard Stern in 2016 that he spent his early years in Hollywood on The Tonight Show trying to impress the host.
"The first time I went on, I thought, 'I'll be famous," he said on The Howard Stern Show. "But it didn't work out that way."
Martin told Stern he eventually would only come when invited as a guest host because he ran out of material. But he added, "With the guest hosts I succeeded again."
And he formed a friendly bond with Carson as a cherry on top. He even visited the late-night host's house for dinners and poker games.
"All we did was laugh," he recalled on The Howard Stern Show. "The whole premise of the poker game was laughter. And then occasionally we would play poker."
Maybe the notoriously private Carson took a liking to Martin because they had so much in common.
Johnny Carson and Steve Martin were both young magicians
According to Biography, Carson fell in love with magic when he was 12. He purchased a magician's kit through the mail and began performing magic tricks in public as "The Great Carsoni." He continued improving and performing tricks for his fellow shipmates during his time in the Navy, and even after. Carson's friend and fellow comedian Dick Cavett recalled forcing a meeting with Carson at one of his later magic shows.
"We sort of surprised him backstage before the show, and magicians hate that because they're setting up their stuff," he recalled to PBS. "He gave us this filthy look, but I pushed ahead and told him we were magicians, and then he welcomed us and showed us some great card manipulations." He added Carson "was a great card man."
As for Martin, he also got into entertainment as a magician. According to his memoir, Born Standing Up: A Comic's Life, he worked in magic shops growing up. And he incorporated that love into his early comedy acts, which he'd arguably perfected by The Great Flydini's 1992 visit to Carson.