Johnny Carson Said He Took This Hilarious Prop Everywhere – 'I Do Not Perform Well Without This'
Johnny Carson was a pro at interviewing celebrities, but he wasn't as keen on sitting for interviews himself. What prop did he bring out during one sit-down to remind him of 'The Tonight Show' set?
As host of The Tonight Show, Johnny Carson spent much of his career in the entertainment industry working on the same set. And when he sat down for his first interview at David Letterman's desk in 1985, he brought along a special prop to remind him of his own late-night home. What item did he tell Letterman he took everywhere because he felt he didn't "perform well" without it?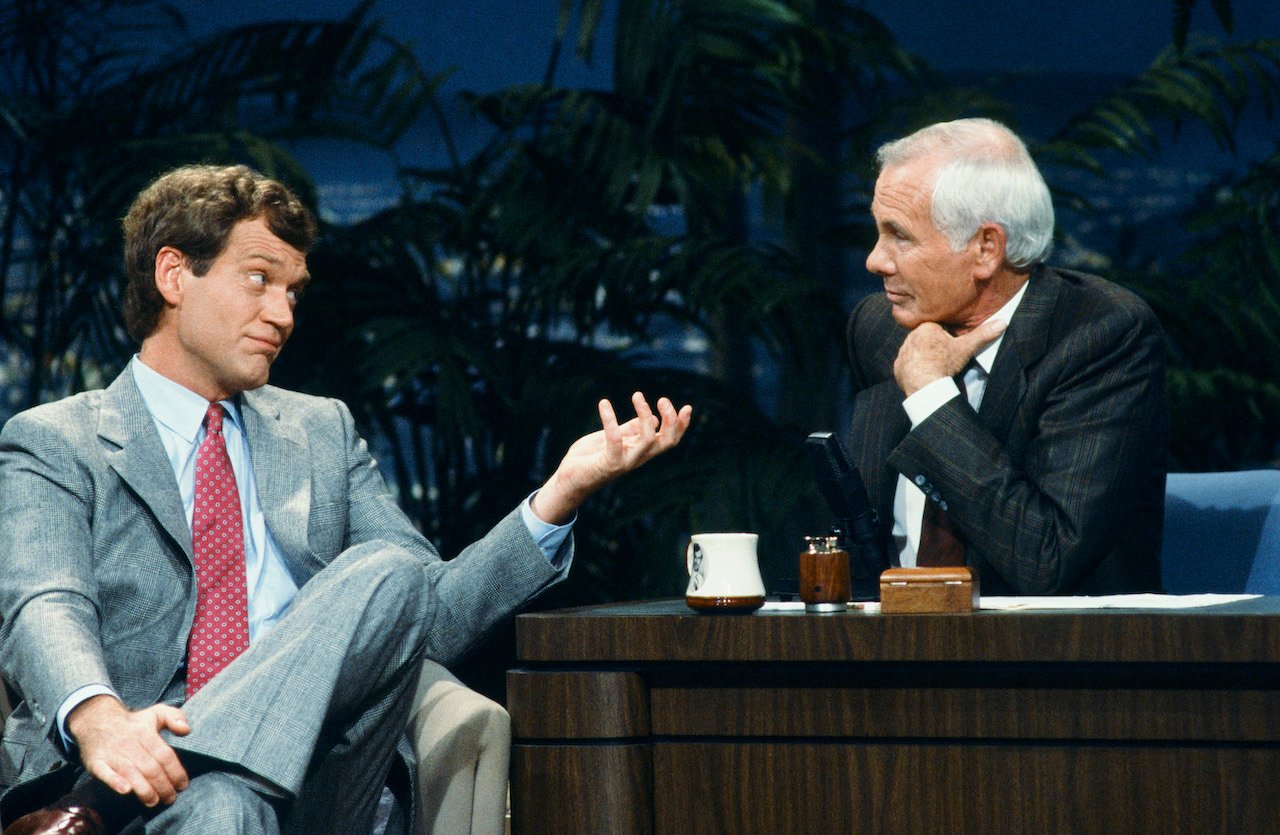 Johnny Carson declined many interviews in his life
From 1962 to 1992, Carson interviewed some of the most iconic celebrities of his time as host of The Tonight Show. As a result, he became and remains one of the most beloved television personalities in the industry.
But despite his fame and decades of relentless public intrigue in his personal life, he was very private and declined a lot of interviews. He expressed that he didn't believe he owed The Tonight Show viewers more of himself than a good performance. So, he didn't grant very much access to his private life.
While some claimed Carson was cold and aloof, he often said that he was just shy and his charms worked best on camera. And it seems he eventually became somewhat conditioned to working on his own set.
Johnny Carson to David Letterman: 'I do not perform well without this desk'
When Carson stopped by Late Night with David Letterman for an interview in May of 1985, he excused himself before sitting down in the guest chair. As Letterman watched on in approving laughter, Carson brought out and assembled a small, fold-up replica of his desk to sit behind.
He joked that he'd been hosting The Tonight Show for so many years, he just took a desk with him everywhere he went — including out to restaurants and even into the bedroom. "I do not perform well without this desk," he said.  
"You know, I notice something right off the bat," Letterman played along. "I think your desk is bigger than mine."
Of course, Carson was only making a joke out of his own discomfort with interviews. He requested the prop be removed once it got its laughs.
Johnny Carson 'had fun' being interviewed by David Letterman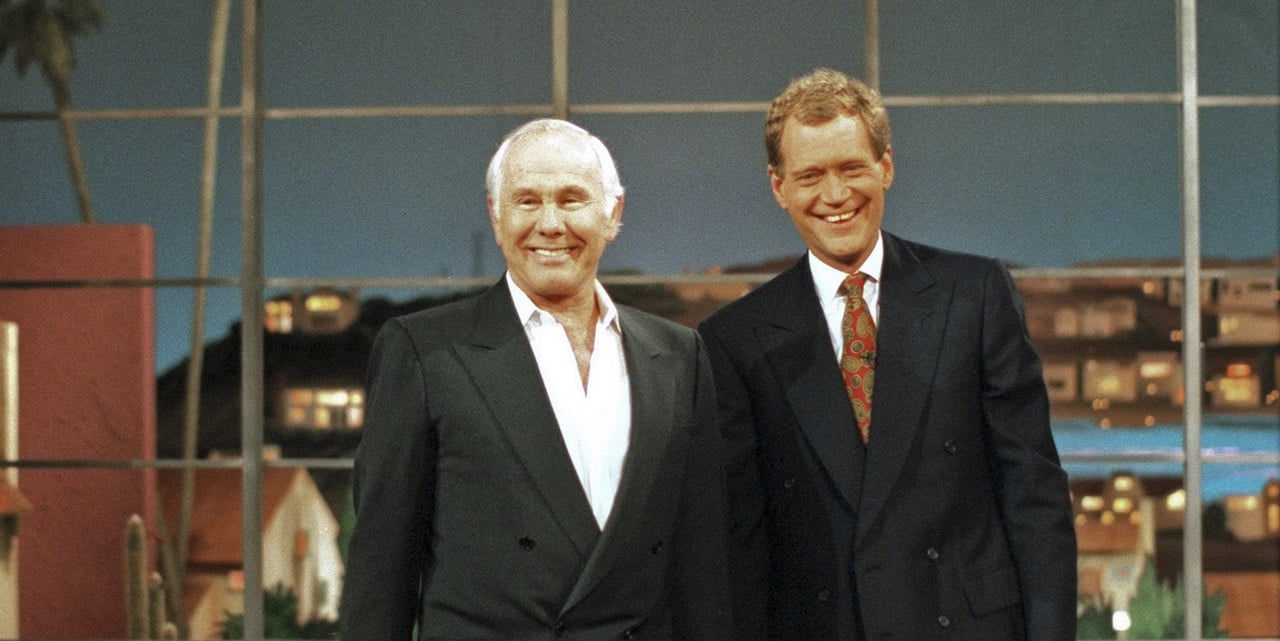 Though Carson revealed he was happy to appear on Letterman's Late Night for the first time, he confessed something left him a little miffed. He described giving an enthusiastic confirmation when he was first approached, even adding, "I love David Letterman."
His complaint was that he'd hoped their interview would mean he would get to travel to New York in the spring. However, it only called for him to travel across the NBC studio lot in California.
"I could have done Wheel of Fortune on the way over," Carson quipped. But before concluding their chat, he assured a seemingly humbled Letterman with a wink that the interview was "fun" for him. And it seems he wasn't just being cordial.
He made seven more appearances on Letterman's late-night shows before he stopped working in 1995 according to IMDb. And notably, his three appearances on Letterman's Late Show were a few of the only things he did after his 1992 retirement from The Tonight Show.
Carson died in 2005 and Letterman stepped down from his Late Show hosting spot in 2015.