Johnny Carson Had a 'Special Lewdness License,' According to Ed McMahon
When Johnny Carson took over as host of 'The Tonight Show' in 1962, he won over audiences with suggestive humor. Co-host, Ed McMahon, believed he got away with that because he carried a "special lewdness license."
When Johnny Carson debuted as host of The Tonight Show in 1962, his playfully suggestive jokes became part of his iconic fame. And though not everyone could have gotten away with it, co-host, Ed McMahon, believed Carson did because he had a "special lewdness license" as a seemingly wholesome midwestern man.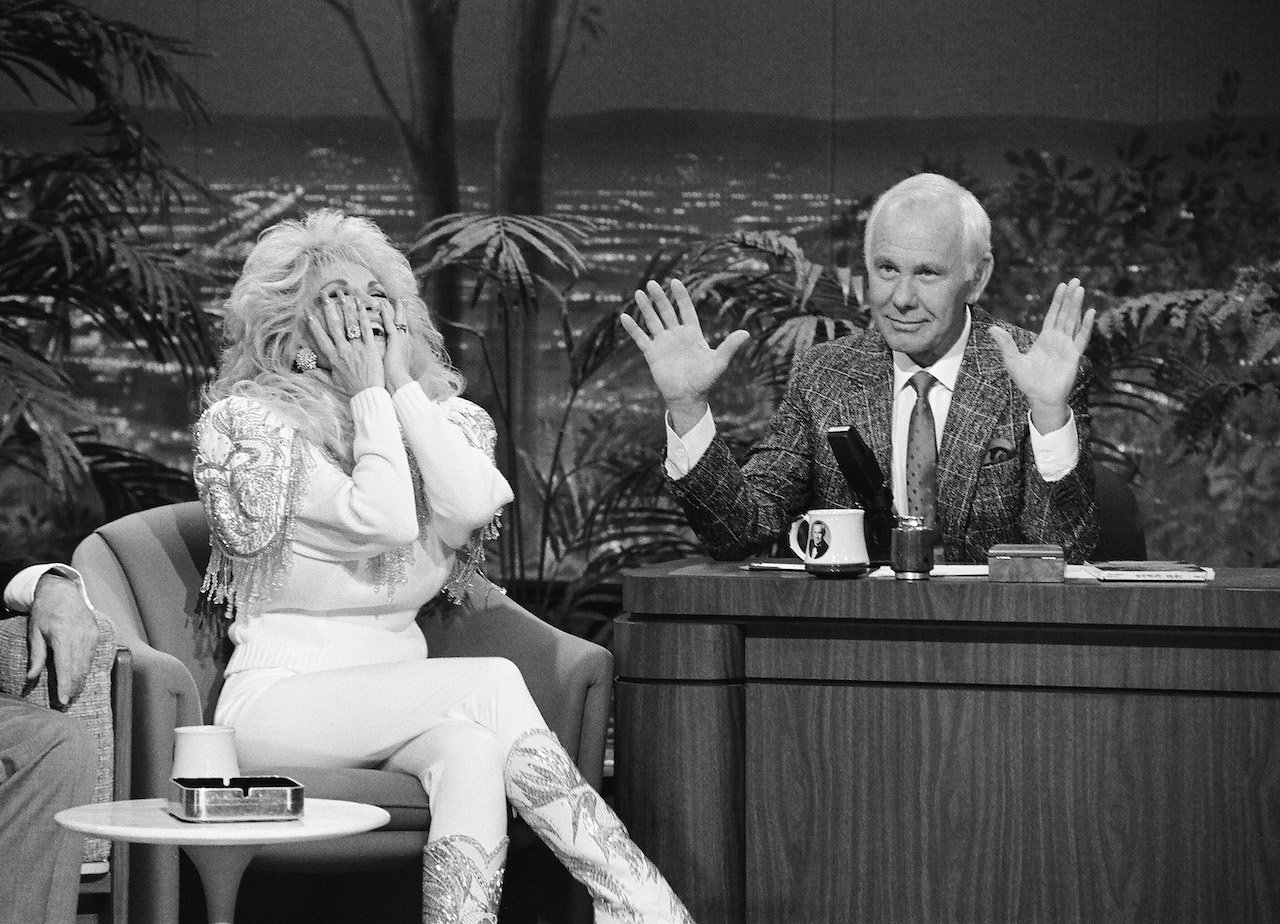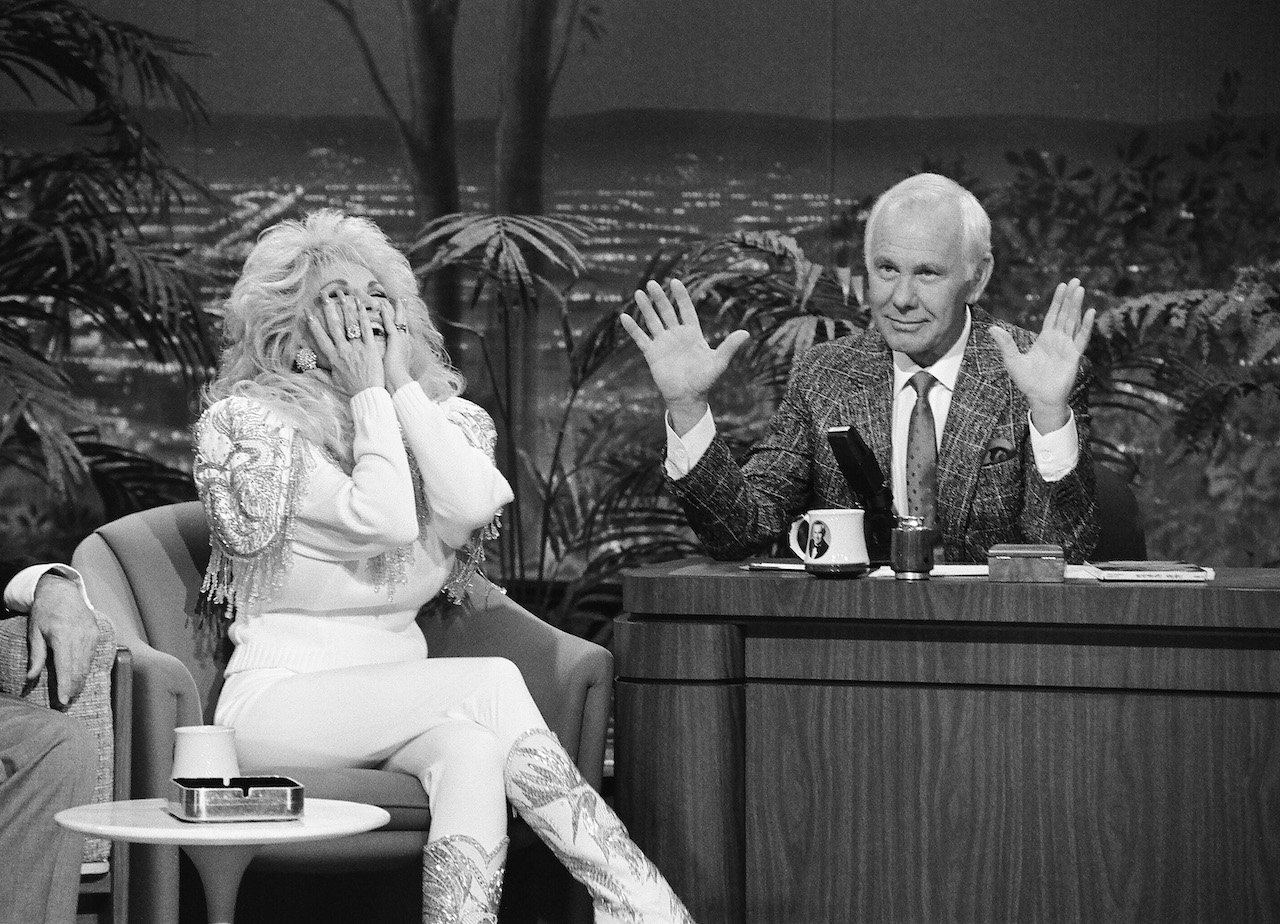 Ed McMahon: Johnny Carson was a 'lovable bad boy from the prairie'
On Oct. 23, 1925, Carson was born in Corning, Iowa. As a child, his family moved to Nebraska and there he eventually developed a passion for performing. His charming talents emerged after he ordered a magic kit through the mail.
During World War II, Carson joined the Navy and narrowly missed combat. But in his time in the service, during which he decoded messages, he would entertain his peers and higher ups with magic tricks and comedy. It seemingly solidified his love for performing.
After that, he enrolled at the University of Nebraska. He graduated in 1949 with a bachelor of arts degree in radio and speech with a minor in physics. Then, he eventually moved to New York City.
In 1957, he started hosting the television game show, Who Do You Trust? along with McMahon. Five years later, they debuted as host and co-host of The Tonight Show.
According to McMahon, Carson got away with some things he didn't think other figures could have because of his backstory, as noted in his memoir, Here's Johnny. He dubbed the icon a "lovable bad boy from the prairie" who always knew "precisely how bold" his jokes should be.
Johnny Carson's 'special lewdness license' made it okay to push the envelope, according to Ed McMahon
As many fans of Carson will agree, he had a love and talent for creating absurd comedy. And sometimes the lines between silly and suggestive were a little blurry in his jokes, especially with female guests.
For instance, he asked Lucille Ball about her virginity so she would make her classic shocked face from I Love Lucy. "I just wanted to see one of those takes again," he laughed to her after she did. For the record, she might have been in on the joke based on their exchange.
Then, there was the time he remarked he would give a year's pay for a peek under Dolly Parton's clothes. Also a fan of suggestive humor, she told him years later she would give a year of her own pay to get in a shower with him after catching an unintended glimpse backstage.
Despite receiving some complaints from viewers, McMahon felt Carson generally got away with such interactions because of his midwestern charm. After noting in his memoir how the host "loved sexual jokes," McMahon said he had a "special lewdness license" which he used for pulling off such on-air antics.
Ed McMahon: 'Mere innuendo was enough for the laugh' with Johnny Carson
According to McMahon, Carson didn't always need to be explicit with his sexual humor. Sometimes "mere innuendo was enough for the laugh," which seemed to be a desired outcome of somewhat titillating interviews with his female guests.
In Here's Johnny, McMahon recalled how Carson joked with "any opening at all, he'd jump right in" while Raquel Welch sat next to him. The punchline was Welch was wearing what McMahon described as a revealing blouse. In case there was any doubt, he noted Carson's "puckish grin" gave away the implication of his statement.
But in all fairness, Carson wasn't just suggestive with female guests. He asked an offended Kermit the Frog about his love life and kind of flirted with Miss Piggy — during separate interviews, of course.
And despite sometimes receiving letters of complaint over such jokes, Carson reigned as the "king of late" for 30 years before his 1992 retirement, which was followed by his death in 2005.