Johnny Carson Once Told Dolly Parton He'd 'Give About a Year's Pay to Peek' at Her Undressed
In 1977, Dolly Parton visited 'The Tonight Show Starring Johnny Carson' for a bawdy chat. While Parton was talking to Carson about jokes about her body, the host eventually said he'd "give about a year's pay to peek under there." How did Parton react and how much was he offering?
Country superstar Dolly Parton has a long list of iconic friends from across the world of pop culture. And a few of her companionships with other stars seemed to tip-toe around flirtatious tension — like she's described having with Willie Nelson and the late Kenny Rogers.
But Johnny Carson, whom she called a good friend, may have taken the metaphorical cake on toeing the line between professional friendship and personal flirting. He told her on television he'd "give about a year's pay to peek under" her clothes.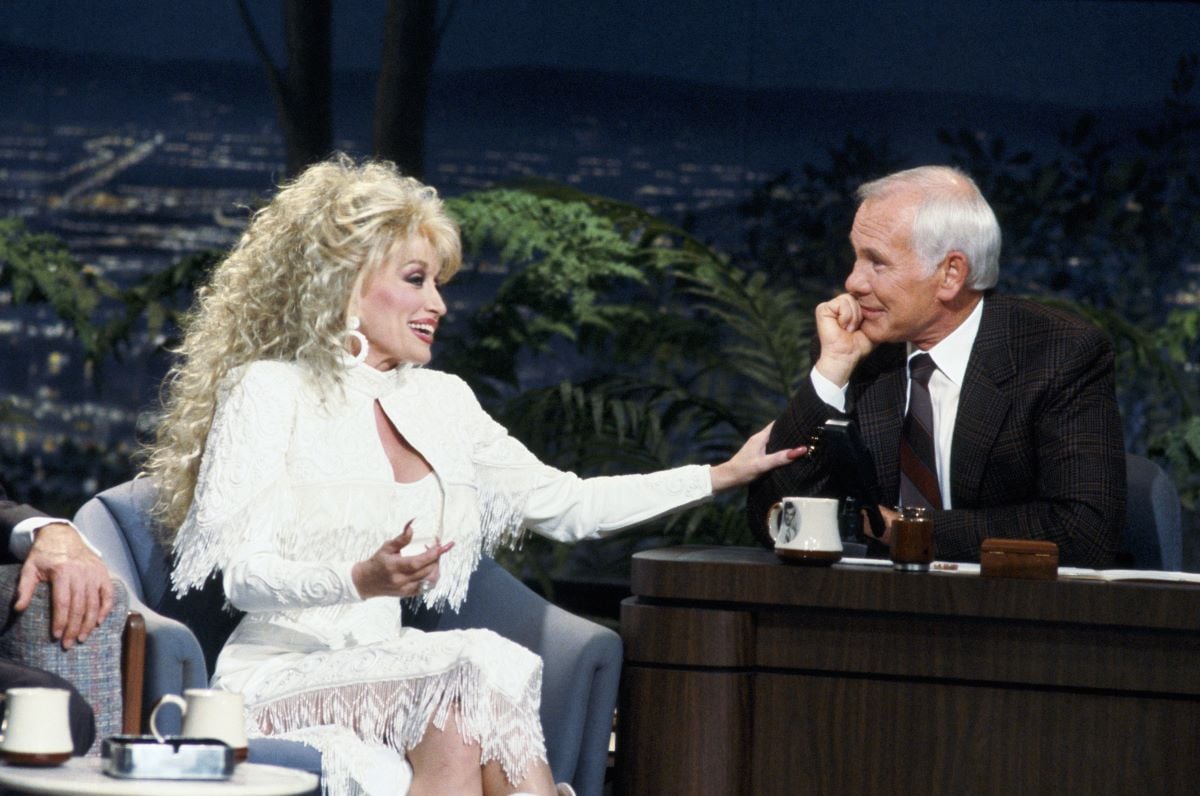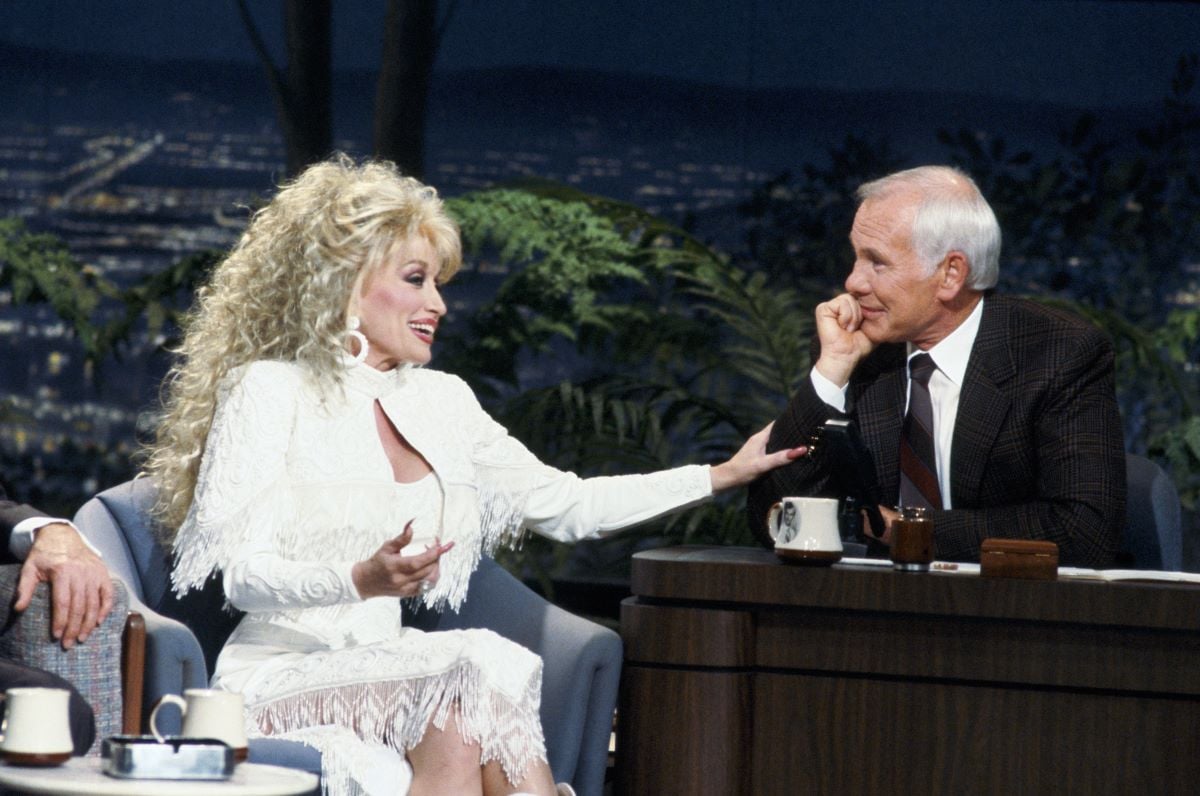 'Dolly jokes' and comments about her body used to bother Dolly Parton
Parton shared while visiting The Tonight Show Starring Johnny Carson in 1977 that she'd grown a bit of a thick skin when it came to jokes and comments about her body. "There's a lot of jokes," she told Carson in a clip available on Daily Motion, prompting him to ask if they bothered her.
"It used to when I was real young in the business, when I first moved to Nashville," she explained. "I didn't quite know how to take it, but anymore there's not a road show on the road that don't make some sort of jokes. A lot of the country music people — good friends of mine — they do jokes."
She said she got so used to being teased about her body, she started coming up with her own quips. And this all led to Carson eventually making that suggestive comment.
Dolly Parton to Johnny Carson: 'I've always been pretty well blessed'
When Parton chatted with Carson in 1977, the conversation eventually turned a little awkward when it got into curiosity about her body. "I've always been pretty well blessed," Parton shared. She then added, "People are always asking if they're real."
Carson seemed intrigued but promised her, "Oh, I would never."
And Parton responded with an assurance of her own. She told him, "Oh, you don't have to ask. I tell you what. These are mine."
But Carson was still busy emphasizing why he wouldn't ask a personal question. "I have certain guidelines on the show," he told her. However, he eventually offered, "But I would give about a year's pay to peek under there."
The line cracked Parton and the audience up, and then she seemingly covered her face to blush. But notably, she'd written a song for Carson when she visited again in 1979 and she said she thought the two were good friends.
And for the curious, it sounds like Carson almost got his chance for a peek – and for free, nonetheless. When Parton visited Carson again in 1979, she recalled how he came to visit her at an inopportune moment. "I was in the back putting on a petticoat," she recalled. This time, Carson didn't have any wishful comments to share in reply.
But just how much money did Carson offer Parton in jest?
A year's worth of pay to Johnny Carson in 1977
Notably, Carson's playful deal with Parton would have cost him more than a small chunk of change. By the '70s, he was the highest-paid television personality in the business and brought home about $4 million per year. But his salary had increased to $25 million a year at the show's peak in the early '90s, according to Celebrity Net Worth.  
Carson retired in 1992 and died of complications related to emphysema in 2005. He was worth $300 million at the time of his death. So sure, a year's worth of pay would be a lot for anyone. But Carson would have paid out in the millions.