Johnny Carson TV Show 'There's …Johnny!' Finds a New Streaming Home
Paul Reiser may be best-known for starring in the Emmy-award winning sitcom, Mad About You with Helen Hunt — and more recently, from his role as Dr. Sam Owens on Stranger Things. However, he's now promoting his TV series about Johnny Carson. What's the show about, and where will it be streaming?
'There's …Johnny!' is a fictionalized behind-the-scenes look at Johnny Carson's talk show
Reiser is the writer, creator and executive producer of There's…Johnny! The TV show, based on the longest-running and most successful talk show in American television history, is a fictional depiction of what happened behind the scenes on the original late-night talk show.
Reiser, interviewed, recently on the Today show's Third Hour, described what There's …Johnny! is all about.
"It takes place in 1972, which is exactly when Johnny Carson moved the Tonight Show from New York out to California, beautiful downtown Burbank, and it really took on a whole new life at that point," the Mad About You alum said.
Reiser explained that the show is a very funny comedy, but has some heart-breaking dramatic moments — but he enjoys walking that line.
The first season of the series is comprised of 7 episodes. There's …Johnny! tells the story of Andy, a 19-year-old young man from Nebraska, as he begins work at The Tonight Show Starring Johnny Carson. 
Andy is played by Ian Nelson, previously seen in The Hunger Games and The Boy Next Door. Jan Levy (known for Zoey's Extraordinary Playlist and Suburgatory) plays Joy Greenfield, Andy's co-worker and possible love interest. Tony Danza, of Taxi and Who's the Boss fame, portrays Fred de Cordova, the producer of the Tonight Show.
Paul Reiser was thrilled to use old 'Tonight Show' videos — featuring some of his actual guests
He told also the Today hosts that he got to tap into the hosts' archives to make the series:
We always wanted to have the cooperation and the blessing of Carson's company, and luckily they loved the idea and they partnered with us. …We recreated the set and made it as authentic as we could. Everybody is fictitious except for Johnny, of course who see you on camera.
With access to all of the Johnny Carson show archives, the There's …Johnny! incorporates authentic footage along with the newer scripted footage. Reiser was incredibly enthusiastic about those old videos, which he gushed about on Today:
For me, part of the thrill is we use these actual clips from the show. I just went into the archives like a kid in the candy shop, and was like, 'who did I stay up watching?' George Carlin, Albert Brooks, Steve Martin – so, we got to use these clips and sometimes we weave them into the story of the show, and sometimes, they're just a little icing on the cake.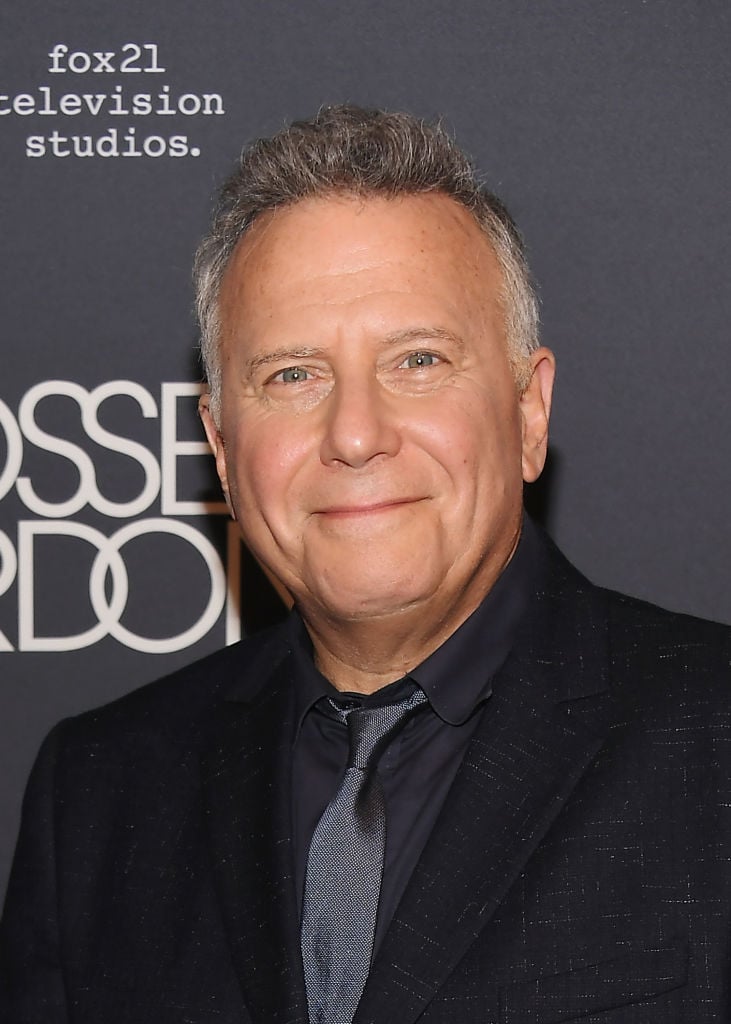 RELATED: 'Mad About You' Revival Review: Helen Hunt & Paul Reiser Laugh Like It's Still 1999
Where is the Johnny Carson show streaming?
There's …Johnny! originally premiered on Hulu in Nov. of 2017. However, the show has now found a new streaming home on Peacock, NBC's streaming platform.
The program was reviewed favorably, scoring an encouraging 83% rating on Rotten Tomatoes. In the Today interview, Reiser encouraged even those who are not familiar with the original Tonight Show to watch it — and in that way, find their way to Carson's charisma.
"For people who are like in their twenties," Resier explained, "who don't really remember Johnny or know much about him, it's a lovely way to be introduced."