Johnny Cash and June Carter Found Their Love to Be Inconvenient
Johnny Cash's unique blend of country, blues, rock, and gospel music won him critical acclaim and a loyal following of fans. During the early part of his career, Cash met June Carter, the woman who turned out to be the love of his life. But although the two were drawn to each other from the very beginning, their meeting didn't come at a convenient time for either of them. 
The iconic Johnny Cash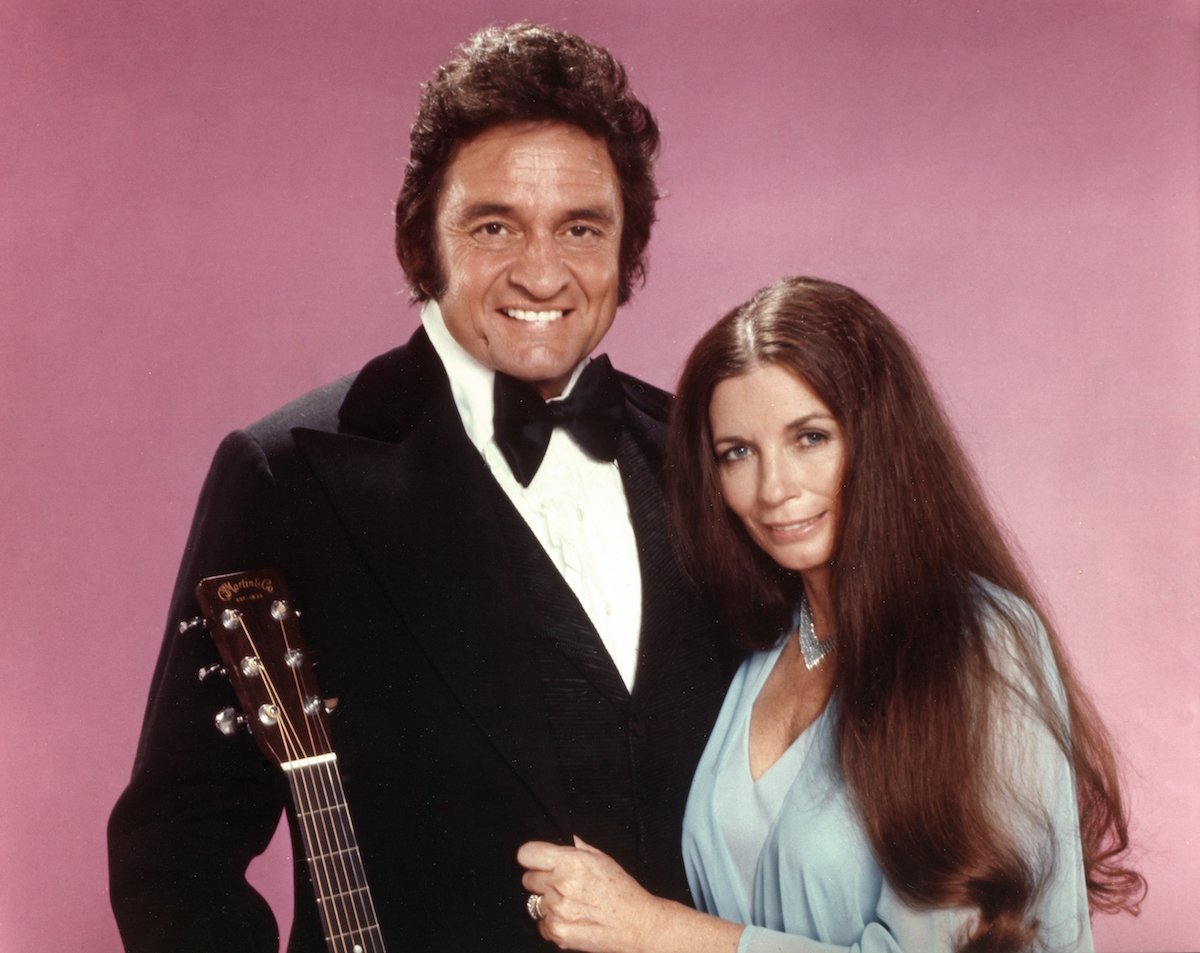 According to Biography, when Cash was born, his parents couldn't agree on a first name, so they named him J.R. However, when he joined the Air Force in 1950, they wouldn't accept initials as a name. To comply with their requirements, he picked the name John R. Cash, with no idea how famous that name would one day become.
It was during his time in the Air Force that Cash became interested in music. He bought his first guitar while stationed in Germany, and started writing songs. When he left the service in 1954, he married Vivian Liberto and the couple moved to Memphis, Tennessee. He tried his hand at working as an appliance salesman, but his heart was in his music.
He formed a band with two other men, playing mostly gospel music. In July 1954, the group managed to get an audition with the music producer Sam Phillips. He liked their sound, but he felt that their focus on gospel music would limit their audience, so he told them to come back with an original song. They soon returned with a song that Cash had written, "Hey Porter," and Phillips promptly signed the trio.
June Carter came into his life
Town and Country reports that Carter grew up in a family of country and folk musicians, and she soon joined their work. In the 1940s she, her two sisters, and their mom formed a band called Mother Maybelle and the Carter Sisters. Having grown up around and then working in the music industry, perhaps it was inevitable that she would eventually meet Cash.
In 1956, Cash appeared on the Grand Ole Opry stage to sing "I Walk the Line." Backstage, he was introduced to Carter. The two seemed to hit it off right away, and by the early 1960s, Carter started touring with Cash as a backup singer.
During that time, Cash struggled with an addiction to drugs and alcohol. His behavior under the influence led him to be arrested seven different times. As his life spiraled out of control, Carter was there to help him. He credited her with helping him get clean and sober.
Although they never shared details about exactly when their romance began, the couple eventually fell in love. Unfortunately, their timing was not great.
An inconvenient love
According to Biography, when Carter joined Cash as a backup singer, he was still married to Liberto, and they had four children together. Carter was married to her second husband, Edwin Nix. But despite the fact that they were both married to other people, the two couldn't help feeling drawn to each other.
"It was not a convenient time for me to fall in love with him, and it wasn't a convenient time for him to fall in love with me," Carter once explained. "One morning, about four o'clock, I was driving my car just about as fast as I could… I was miserable, and it all came to me: 'I'm falling in love with somebody I have no right to fall in love with'… I thought, 'I can't fall in love with this man, but it's just like a ring of fire.'"
Carter divorced her husband in 1966, and Cash and his wife divorced the next year. They went on to get married in 1968, and a few years later, they had a son together. They remained together until 2003, when Carter died after heart surgery. Less than four months later, Cash died from complications from diabetes.
Although their relationship didn't begin at a convenient time, it went on to become a famous love story. A few weeks before his death, Cash remembered Carter at his last concert, saying, "The spirit of June Carter overshadows me tonight with the love she had for me and the love I have for her. We connect somewhere between here and Heaven. She came down for a short visit, I guess, from Heaven, to visit with me tonight to give me courage and inspiration, like she always has… I thank God for June Carter. I love her with all my heart."