Johnny Cash: The Music Legend's Net Worth at the Time of His Death
On what would've been Johnny Cash's 88th birthday, we're taking a look back at the music legend's career and the fortune he left behind when he passed away at the age of 71. Ahead, find out how the 13-time Grammy winner made his money and what happened to his earnings following his death. 
The singer-songwriter died in Sept. 2003 of diabetes only four months after his wife, June Carter Cash, fellow musician and five-time Grammy winner, died in May 2003 due to complications related to heart surgery, according to Billboard.
Some might say Cash died of a broken heart after losing his soulmate. Known for their epic romance, Reese Witherspoon (the role earned her an Oscar) and Academy Award-winning actor Joaquin Phoenix portrayed June and Cash in the 2005 award-winning film Walk the Line. 
Cash made money from his many hit songs 
After moving to Memphis, Tenn., Cash recorded songs with Sun Records including "Hey, Porter" and "Cry Cry Cry." The second title went on to become Cash's first hit, according to Time, landing on the Billboard's Top 20 chart in 1955 at No. 14.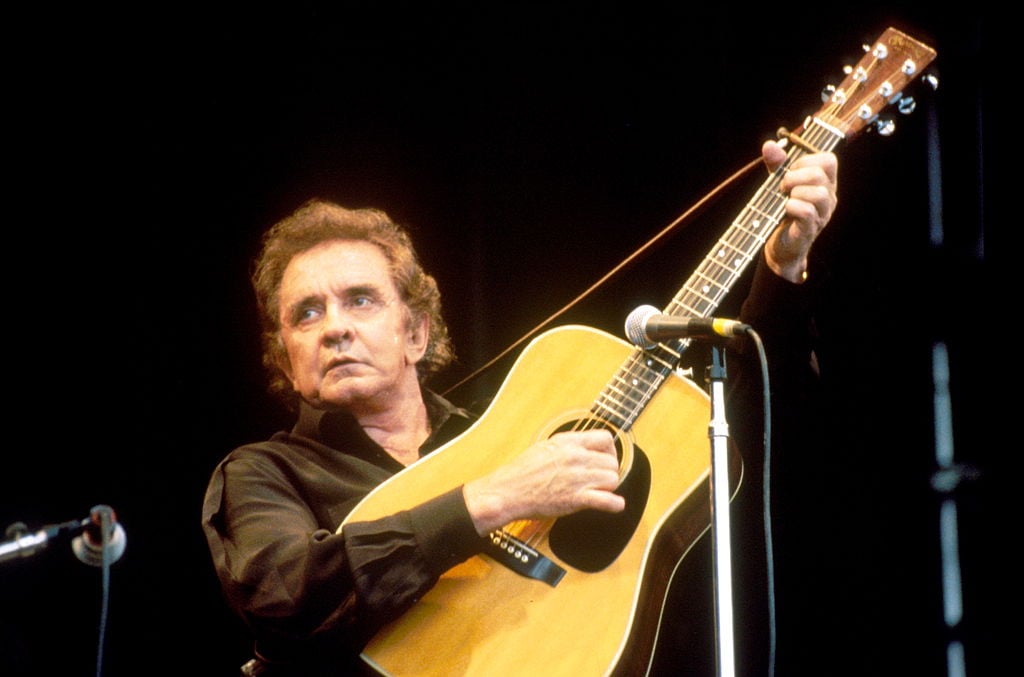 From there he released "Folsom Prison Blues" and "I Walk the Line." The latter track made it to No. 1 on the charts and held steady for 43 weeks, selling more than two million copies. In 1958, Cash switched labels leaving Sun Records for Columbia because he hadn't been allowed to record gospel songs. 
He died with an estimated net worth of $60 million 
When he died in 2003, Cash had an estimated net worth of $60 million, according to Celebrity Net Worth. In his will, the musician gave the majority of the publishing rights from his hit song "Ring of Fire" to his son, John Carter Cash, a lawyer told the Daily News in 2007. Estimated to be worth millions, all but one of Cash's daughters took legal action to attain rights to the song. 
Cash spent years touring
In the late 1950s, Cash had already grown used to being on the road for practically a year at a time. He's said to have performed more than 200 shows, while some say the number may have been closer to 300. Meanwhile, his first marriage ended, likely in large part due to his prolonged absences as well as his drug and alcohol use. 
Despite his marriage imploding, Cash continued to tour. In the 1960s he went on the road with the Carter family and remained a force on the music charts releasing songs such as "Ring of Fire," "Don't Take Your Guns to Town," and "I Got Stripes."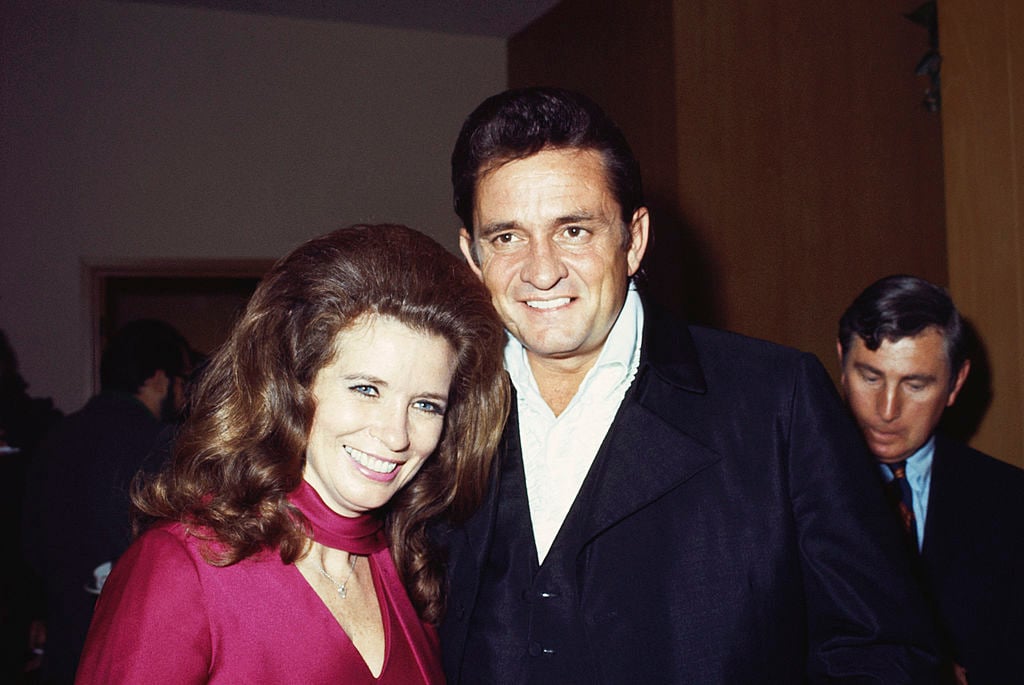 In 1968, June and Cash married after the Man in Black dealt with his addiction to amphetamines. 
He made a comeback in the 1990s 
In the decade leading up to his death, Cash returned to the studio to release new music. In 1993, Cash teamed up with producer Rick Rubin who The Guardian credits with revitalizing Cash's career "both critically and commercially."
Together, they created six albums plus outtakes that received positive reviews. His posthumous album released in 2006, American V: A Hundred Highways, gave Cash his first No. 1 album in more than 30 years. Today, his estate continues to bring in cash, er, money because of old hits and previously unreleased music.