What Was Johnny Cash's Real Name?
Johnny Cash rose to international fame as a musician whose songs told honest stories about morality and redemption. His musical storytelling and public tribulations generate a perceived closeness with the Man in Black. It may come as a surprise, then, that his real name isn't Johnny Cash. The artist was born under a different name, one he eventually changed for reasons utterly unrelated to his music career.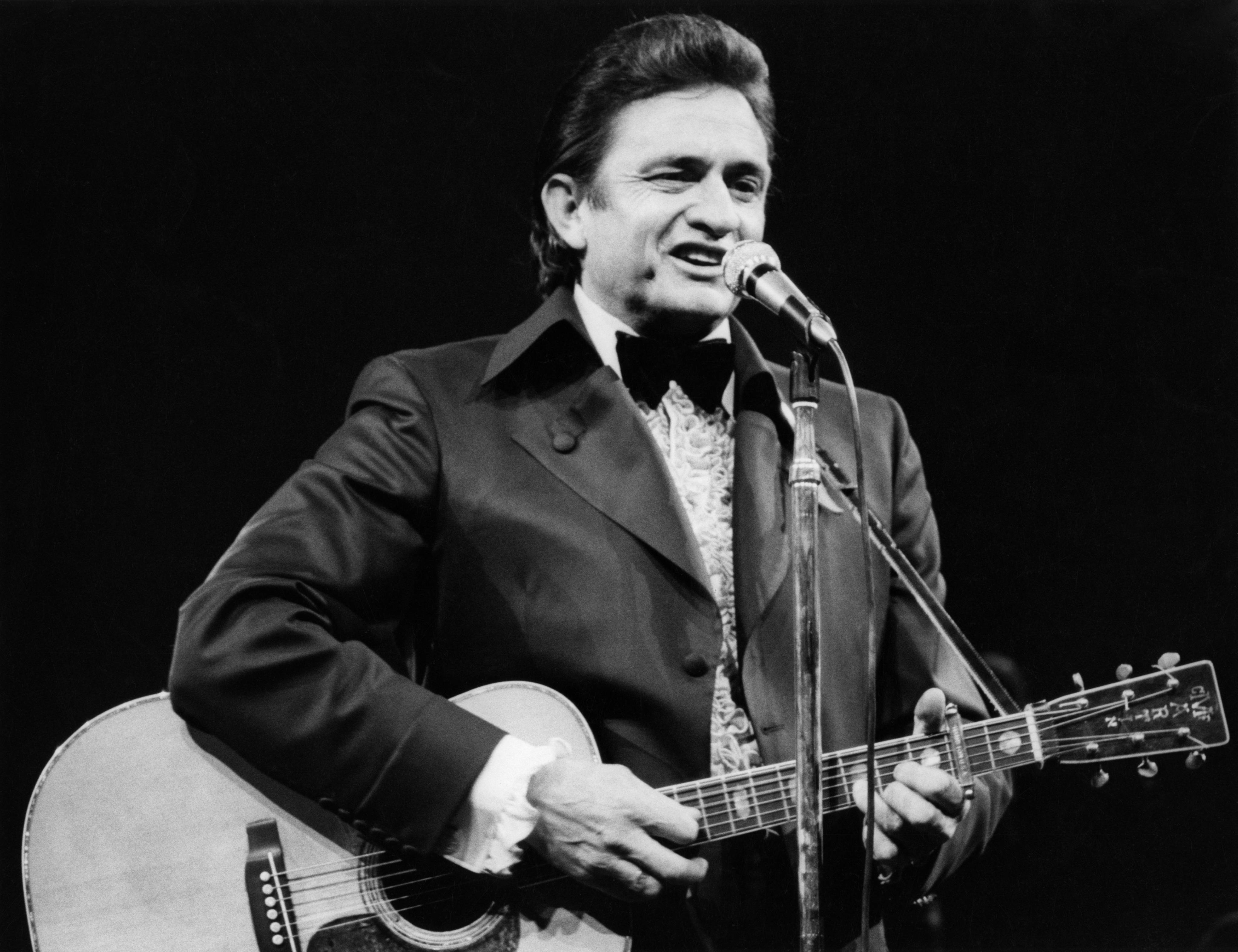 When was Johnny Cash born?
According to Cash's official website, he was born to Arkansas sharecroppers in 1932. He was one of seven children in the family's profoundly Baptist household. Growing up, Cash worked alongside his family, farming cotton and other season crops on their farm.
While they worked, the family would often sing hymns and other working songs to pass the time. Per CMT, Cash also spent every night in front of the family's radio, listening to stations from major cities. All of this sparked a love of music in him. According to his sister Joanne Cash's website, Cash would sing along to the radio every night, telling her that she'd hear his voice on the airwaves one day.
His real name came from a compromise between his parents
Though Cash sounds more like a stage name, Johnny is the invention here. When the artist was born, his parents couldn't agree on a suitable first name. His father wanted to name the child Ray after himself, and his mother wanted to name him John after her father. Ultimately, they couldn't reach a decision, so they named him J.R., a compromise between the two. 
Years later, in 1950, Cash had to change his name, and it had nothing to do with his desire to be a musician. He joined the Air Force, and the recruiter wouldn't accept initials as a first name. So, J.R. became John R., then later became Johnny. It appears that his mother's wishes won out in the end.
How did Johnny Cash become famous?
During his time in the Air Force, Cash worked as a radio intercept operator and started his first band, the Landsberg Barbarians. When he left the service, Cash continued to pursue music with two friends. The trio, who sang gospel music, visited local producer Sam Phillips unannounced to audition. Phillips, who'd issued Elvis Presley's album and catapulted his career, liked the band but not the gospel music. He encouraged them to write secular tunes. 
A year later, they came back with some Cash-written songs that performed decently well on the charts. With the release of "I Walk the Line," though, Cash's career exploded. He spent six weeks at the top of the Billboard country chart. From there, his career only went up. 
Though he hit a few bumps along the way, Cash reached the end of his life as one of the most celebrated country artists in history. He was honored by the Recording Academy with a Lifetime Achievement Award and was inducted into both the Country Music Hall of Fame and the Rock and Roll Hall of Fame. 
RELATED: Dolly Parton Said Johnny Cash Made Her 'Feel Like a Woman'