Johnny Cash's Vocal Coach Told Him to Give Up Singing Lessons for Good
Johnny Cash is known for his powerful, gravelly baritone. His unique voice is a classic in American country music and carries the rich storytelling of his music. Part of the reason his singing voice is so unique is that it's untrained. This isn't for lack of trying, though. When Cash went to a vocal coach, she told him never to take another lesson.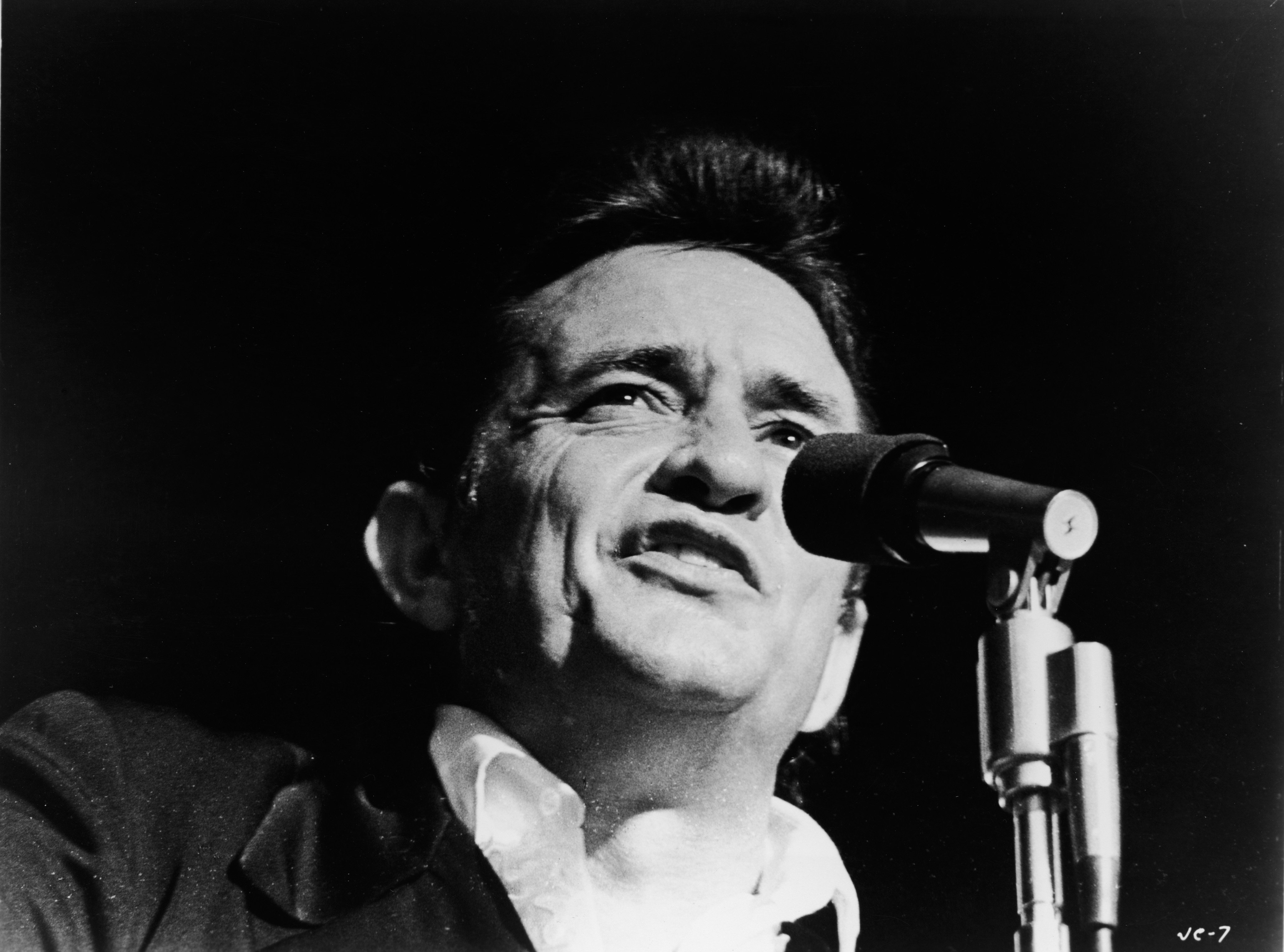 Johnny Cash grew up singing
Cash grew up on a cotton farm in Arkansas. The family worked the fields every day, planting and tending to crops. To pass the time, Cash would sing gospel hymns, folk songs, and other working music. Music quickly became a major part of his life, both in the fields and out. After finishing work for the day, he'd sit in front of the radio, listening to music float in from major cities. 
On her website, Cash's sister Joanne spoke of her brother's love of music. "From the time I can remember Johnny (J.R.) wrote songs, and sang them. He told me one day he was going to be a singer. I wondered if that would ever happen."
His voice coach told him to stop taking lessons
Though he sang throughout his childhood, Cash's voice as we know it didn't manifest itself until he was a teenager. In his book Johnny Cash's American Recordings, Tony Tost chronicled the development of Cash's voice. Cash himself also wrote about the day his voice arrived.
"When I was 17, I had been cutting wood all day with my father and I came in and I was singing a gospel song, 'Everybody's gonna have a wonderful time up there, Glory hallelujah,'" he wrote.
According to Cash, his mother was stunned to hear his voice. She thought she was hearing her own father from beyond the grave.
"I was singing as I walked in the back door," Cash wrote, "and she wheeled around from the stove in shock and said, 'Who was that?'"
She recognized his talent, so she sent him to a vocal coach for lessons. He only made it through three before she told him not to come back.
"Don't ever take voice lessons again," Tost reported the teacher told Cash. "Don't let me or anyone change how you sing."
It's not clear if lessons would have altered Cash's singing, but his textured, uncoached voice led to one of the most prolific careers in music history.
Not everyone thought Johnny Cash was a good singer
Though many celebrate Cash's voice, some people — Dolly Parton among them — don't think he has a skilled singing voice.
"Johnny is dramatic," she said in a Playboy interview, as recorded in the book Dolly on Dolly: Interviews and Encounters with Dolly Parton. "I don't think Johnny is a good singer, but I think he is one of those people that is so believable that people can relate to it. He's got a way of deliverin'; you just know that it had to happen if Johnny said so."
RELATED: Johnny Cash Was Arrested 7 Times — Here's Why
Related post url: