Johnny Damon's DUI Arrest Should Come as No Surprise to 'Below Deck' Fans
On February 19, police arrested former Major League Baseball player Johnny Damon for DUI. During the traffic stop, they also arrested his wife Michelle Mangan-Damon for being uncooperative and combative.
According to the police report, Damon said that he and his wife were out "just having a good time." This comes as no surprise to Below Deck fans.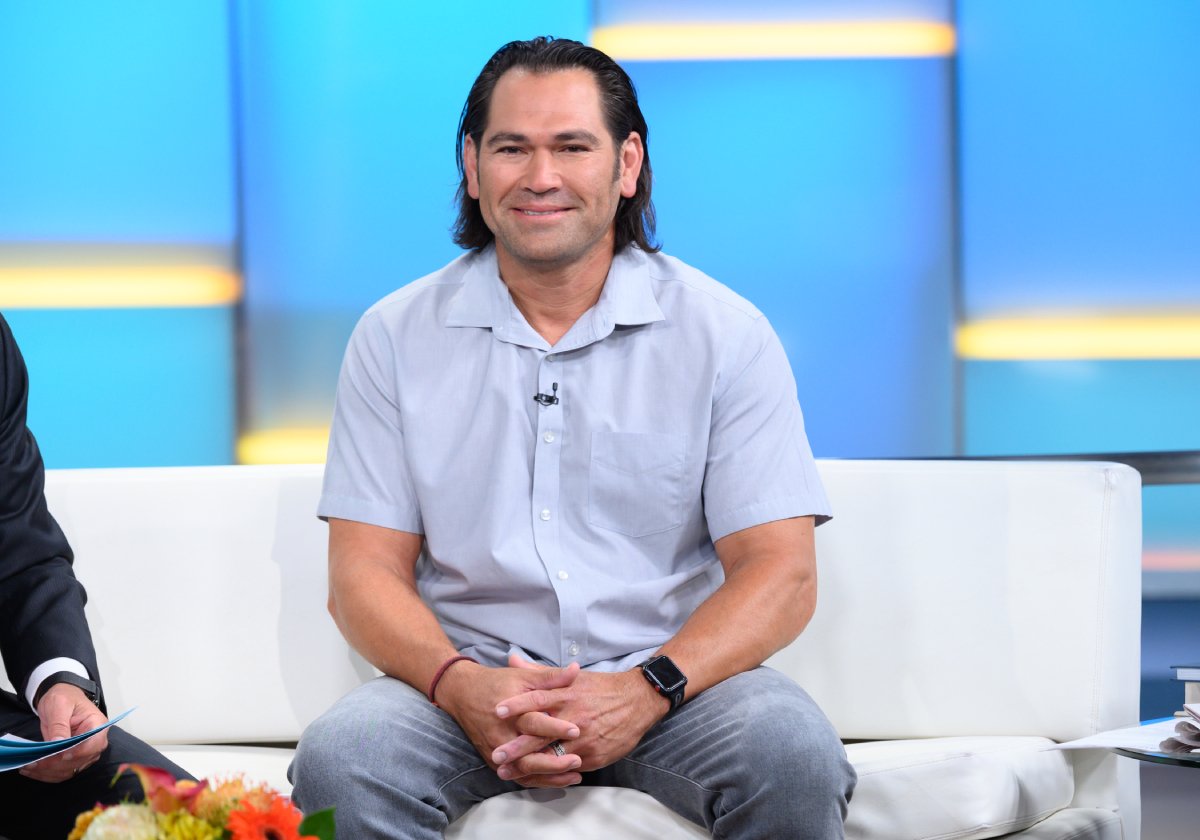 Johnny Damon's blood-alcohol level was nearly four times the legal limit
During the early morning hours of Friday, February 19, officers from the Windermere Police Department near Orlando, Florida, pulled Damon over after they spotted his vehicle swerving all over the road.
According to a police report obtained by TMZ,  the 47-year-old – who played for the Boston Red Sox and New York Yankees –  was showing signs of intoxication. He was reportedly slurring his speech and had trouble on his feet. Ultimately, he admitted that he had been drinking "just a little bit."
RELATED: 'Below Deck Med' Charter Guest Johnny Damon Says 'Jail Is Horrible' After Being Released From Prison
The cops arrested him and booked him on DUI and resisting arrest without violence. They also gave him a breathalyzer test, which his wife objected to. Damon proceeded to take the test twice, and the results showed that he had a blood-alcohol level of .3. The legal limit in the state of Florida is .08.
Police arrested Michelle Mangan-Damon for being out of control
At the same time officers were dealing with the former baseball player, they were also having trouble with his wife. Mangan-Damon was reportedly out of control, and she allegedly pushed a police officer. They arrested her for battery on a law enforcement officer and resisting arrest with violence.
Before officers took the couple to the police station, Mangan-Damon told them that they had a nanny at home taking care of their six children. An officer called the nanny and told her that the Damons "were going to jail and would not be home for some time."
RELATED: 'Below Deck Med': Which Crew Member Has To Hit a Home Run for Charter Guest Johnny Damon?
The police report also reveals that when cops asked Damon where he had been partying before they pulled him over, he told them "London House." The former MLB star described it as "it's a guy who had a lot of money…we're just having a good time there."
Johnny Damon once appeared on 'Below Deck: Med'
Damon is a two-time World Series champion and two-time All Star who played 18 seasons in the major leagues. After his retirement, he did some reality TV. He appeared on Donald Trump's Celebrity Apprentice in 2014 and he also appeared on Dancing with the Stars in 2018.
Damon and his wife appeared on Below Deck: Med during season 4 when they charted the Sirocco. During their trip, the couple got the chance to experience Chef Anastasia Surmava's cooking. They told the Daily Dish that overall it was a positive experience, but "less than five stars."
RELATED: 'Below Deck Med': Which Meal Did Johnny Damon Say Was Always Good?
"Everybody was really nice and I would say, definitely helpful and always asking if we needed anything," Michelle shared.
Johnny admitted that they expected the camera to always be in their face. But, it wasn't because the show focuses on the crew members instead of the guests.
"You really don't know what's going on unless you watch the show. We had no idea a couple of them went on dates; we were totally oblivious because they do keep everything professional," Johnny explained.
'Below Deck' fans are not surprised by Johnny Damon's arrest
The Damons went back for round two on Below Deck: Med when they charted The Wellington with some friends during season 5. During their first trip the previous season, Mangan-Damon got into a yelling match in the Saint Tropez marina with the owner of a neighboring yacht.
For their second appearance on the Bravo reality show, the couple once again brought the drama. This time around, Damon enjoyed Chef Tom's food and left an $18,000 tip for the crew.
However, he was constantly intoxicated while on the boat and walked around with a beer in each hand. Meanwhile, Mangan-Damon got involved in the infamous Spanx incident.
RELATED: What Did Johnny Damon Think About Being on 'Below Deck Med?'
During one meal aboard The Wellington, a charter guest accused Mangan-Damon of wearing Spanx. To prove the guest wrong, Mangan-Damon pulled up her dress and showed off her bare butt wearing a thong.
"Clearly, clearly I don't need a Spanx. Duh!" Mangan-Damon said.
Fans aren't surprised by the Damons' recent arrests. But according to Below Deck: Med executive producer Nadine Rajabi, she loves having Johnny Damon and his wife on the Bravo show.
"What I love about [The Damons], they're very gracious people, but they're also very unapologetic, and they are who they are," Rajabi said.
Below Deck airs Mondays on Bravo.