Johnny Depp and Winona Ryder Were Engaged While Filming 'Edward Scissorhands'
Tim Burton's Edward Scissorhands is making a comeback due to the 2021 Super Bowl ad starring Winona Ryder and Timothée Chalamet. In the commercial for the Cadillac LYRIQ, Ryder reprises her role from the gothic fairytale as Kim Boggs. Meanwhile, Chalamet plays Kim's son, Edgar Scissorhands.
And although Johnny Depp is absent from the ad, fans can't help but recall the romance between Depp and Ryder in the early '90s.
In fact, the actors were engaged to one another while making Burton's film.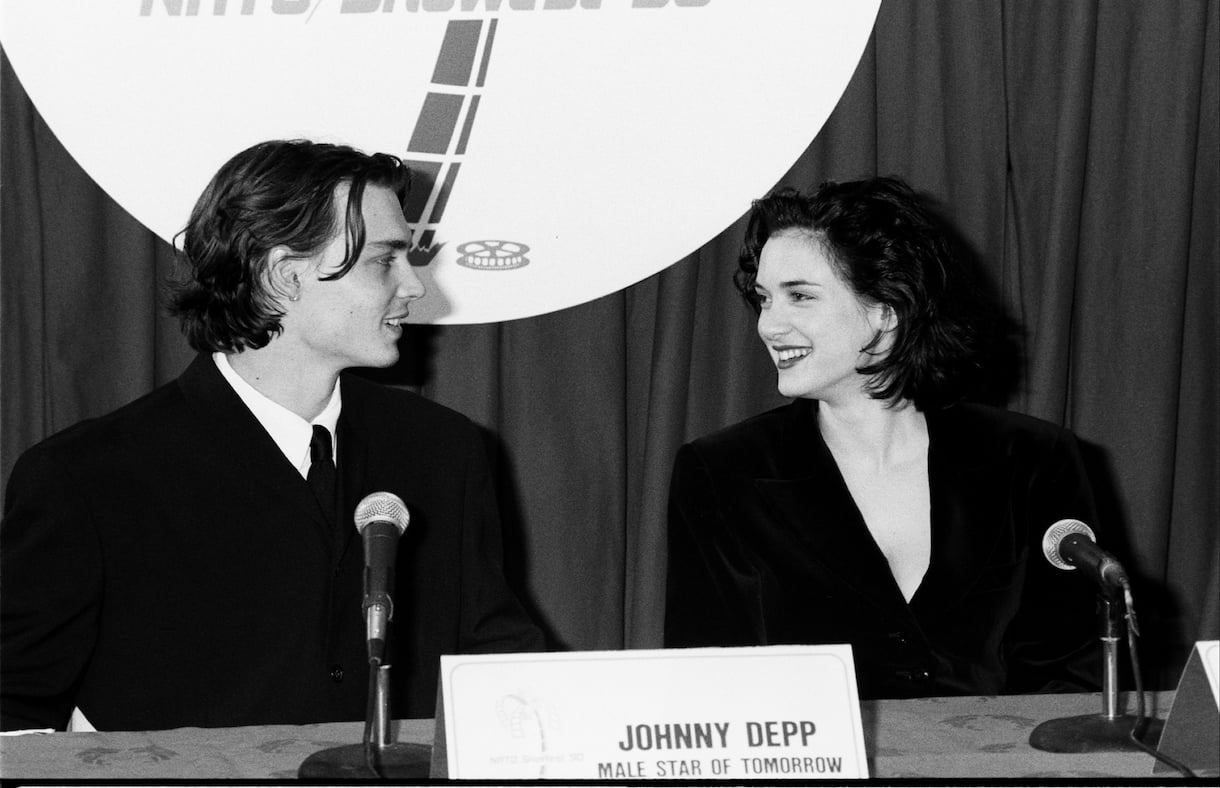 When did Johnny Depp and Winona Ryder meet?
Depp and Ryder met in 1989 at a New York theater during the premiere of Great Balls of Fire! And according to the Pirates of the Caribbean star, it was "love at first sight" for him.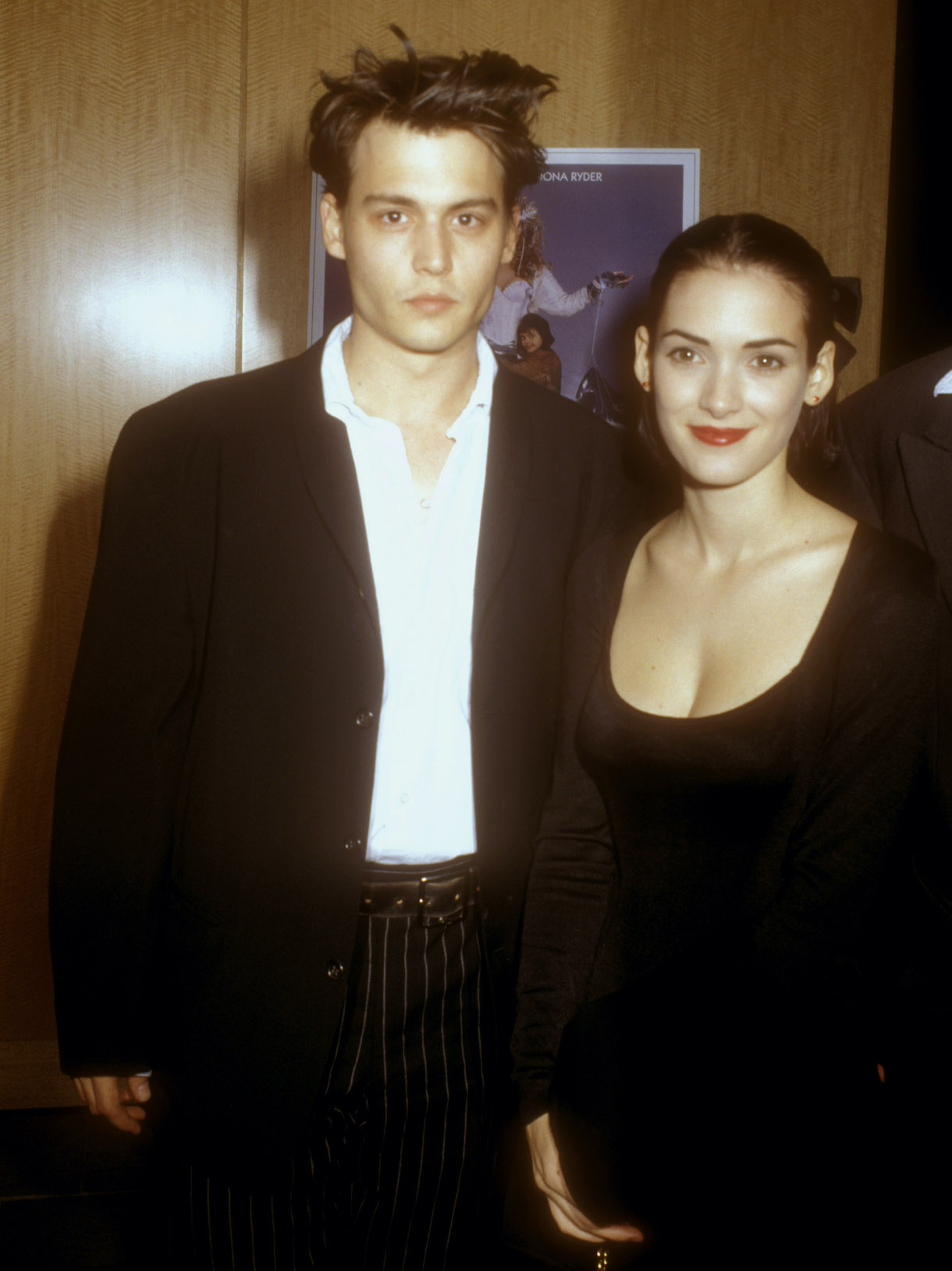 "It was at the premiere of that movie where Johnny Depp spotted Winona," Ryder's unauthorized biography reports. "They were in the lobby of New York's Ziegfeld Theater, and according to both, it was love at first sight.'I was getting a coke,' remembers Winona. But Depp was more precise. 'It was a classic glance,' he said, 'like the zoom lenses in West Side Story, and everything else gets foggy.'"
And according to Depp, she was his first real love.
"There's been nothing in my 27 years that's comparable to the feeling I have with Winona," he professed at the time, according to PEOPLE. "When you find the one who's really it, there's no mistaking it."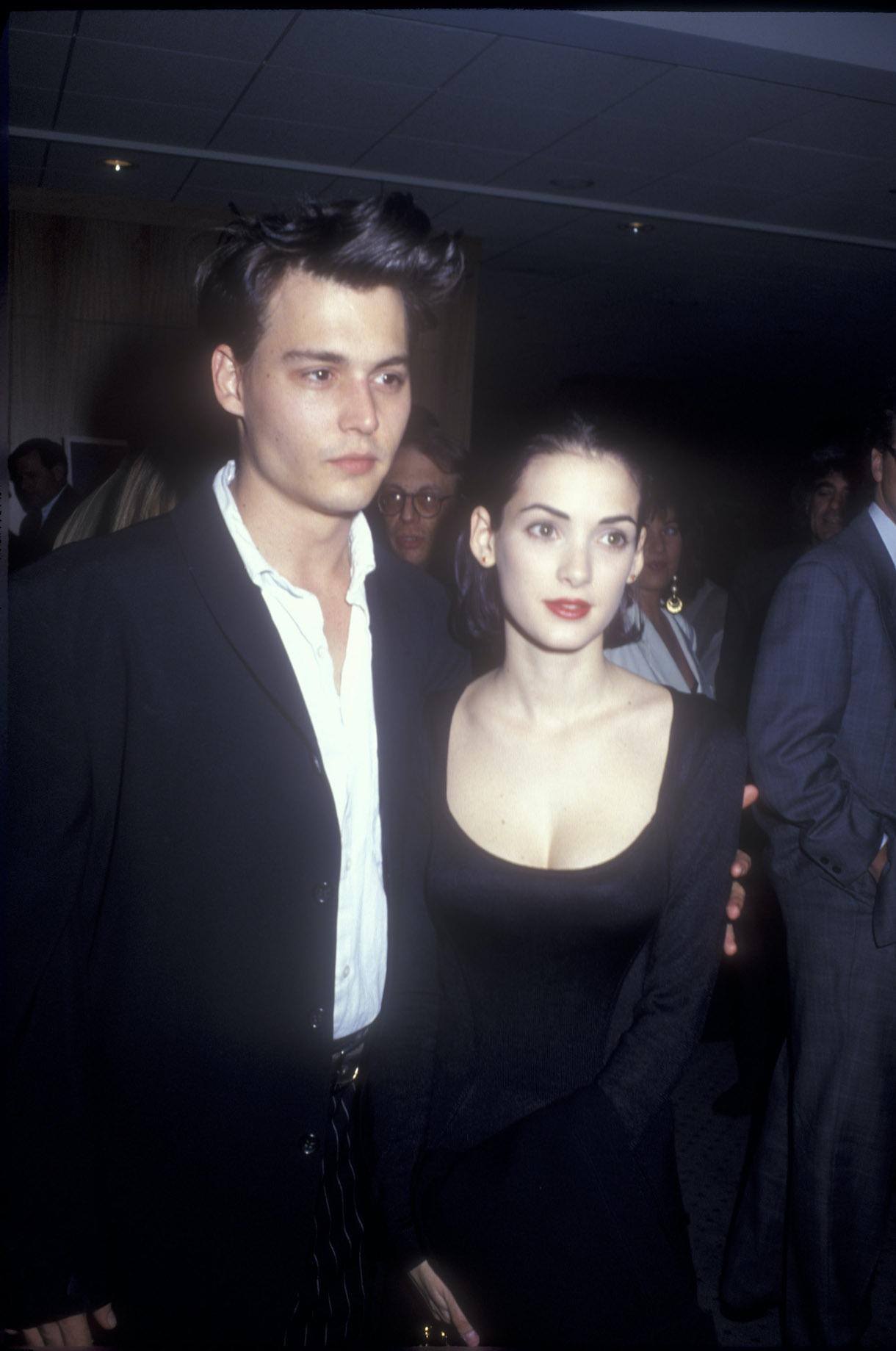 In fact, Depp was so sure that Ryder was "the one" that he got the words "Winona Forever" tattooed on his bicep. Following their split, Depp changed it to say "Wino Forever," but even so, he doesn't regret his tattoo. Depp said, "Even though we're not together anymore, it doesn't take away from the honesty of when I got the tattoo."
Winona Ryder and Johnny Depp were engaged while making 'Edward Scissorhands'
Depp proposed to Ryder after only five months of knowing her. They stayed engaged from 1989-1993, and their split was heartbreaking for both actors. According to Ryder, it was particularly hard for her because Depp was her first real love.
"When I met Johnny, I was pure virgin. He changed that," she said. "He was my first everything. My first real kiss. My first real boyfriend. First fiancé. The first guy I had sex with. So he'll always be in my heart. Forever… Kind of funny, that word."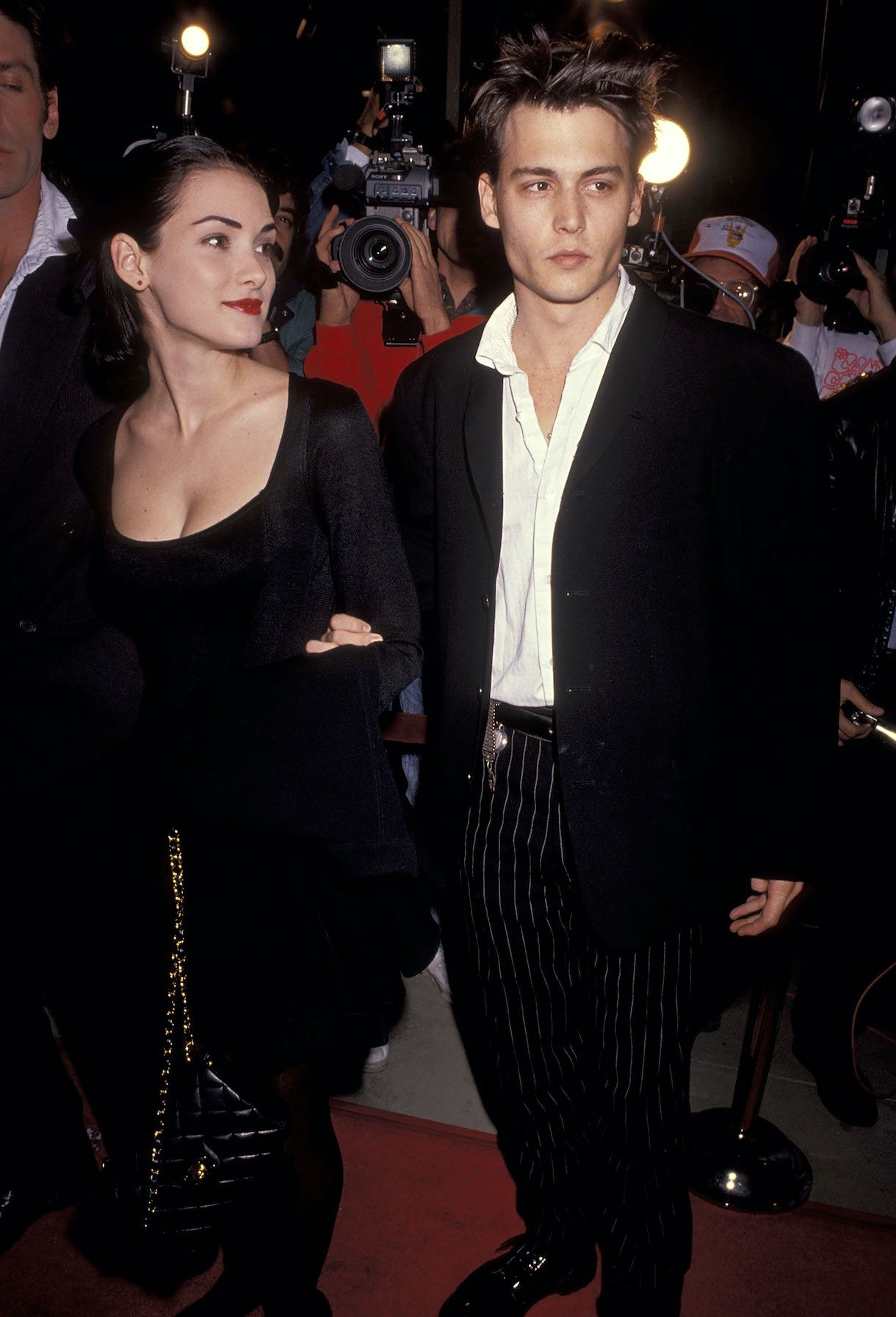 But during the making of Edward Scissorhands, the two were still happily engaged. Yet, according to Ryder, it was nerve-wracking working alongside her fiance in the romance film.
"Working with Johnny turned out to be great, but I was scared and nervous about it," Ryder revealed. "I mean, if there's one person that I want to impress with my acting, it's him. So there was a lot of insecurity for the first couple of days, but it turned out to be a motivating situation."
Tim Burton was also worried about the couple working together in his film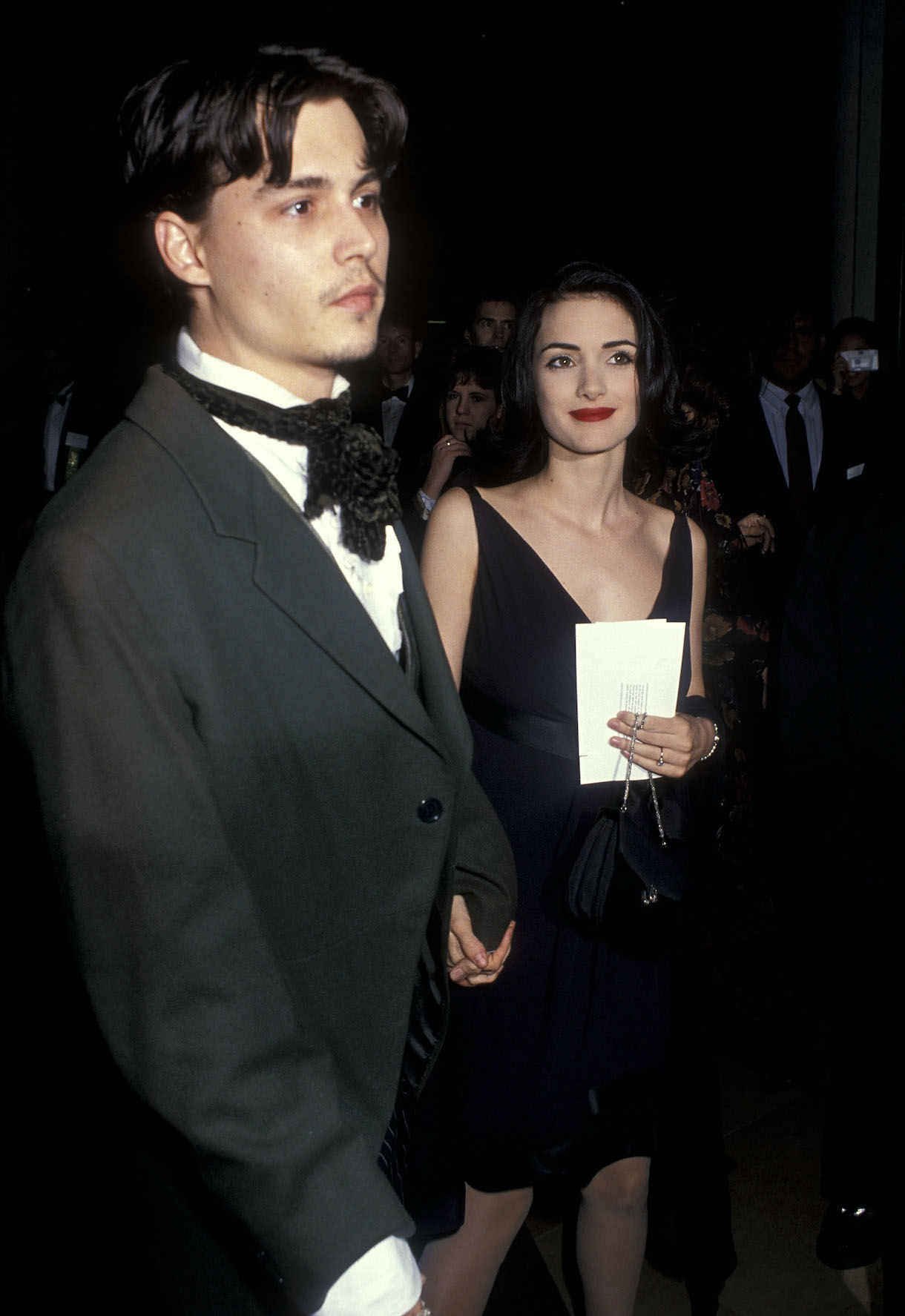 It turns out Ryder wasn't the only one who was apprehensive about working alongside her fiancé in Edward Scissorhands. Burton was also nervous that the two could break up with one another mid-shoot and ruin the entire movie. But fortunately, they kept it very professional on set.
"They could have split up in mid-shoot," says Burton in Ryder's unauthorized biography. "But it never happened. And in retrospect, their relationship helped the core romance more than it hindered."