Johnny Depp Loved Playing This Character So Much, He Said He Went Through a 'Depression' When Filming Ended
Johnny Depp has had some memorable roles during his career, but there's one fan-favorite that was also hard for him to say goodbye to when he finished filming. Find out why Depp said he went through a "depression" after he was done playing one character.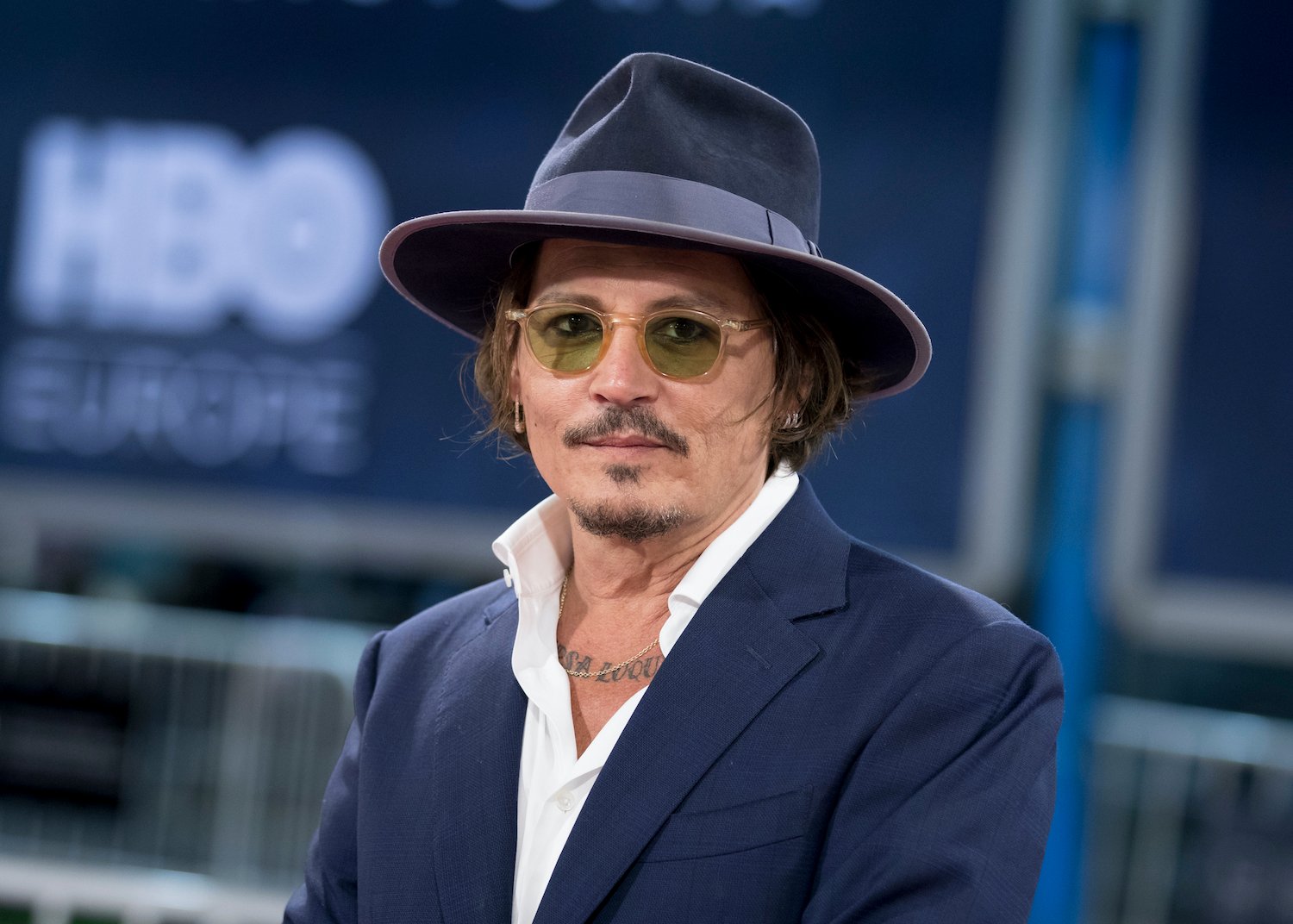 Johnny Depp drew inspiration from unlikely sources
Depp channeled some interesting energy into the role of Jack Sparrow in Pirates of the Caribbean and the character was inspired by some unlikely people — both real and cartoon.
In a 2012 interview with IGN, Depp shed some light on how he crafted the character of Jack Sparrow. "I start getting like waves of images or ideas and I start making notes immediately," he explained. "It starts like right away for me, when reading the script. It really has to do with, 'This is interesting, this I think I can add something to. This is something that's a challenge.' It was a great challenge, and it was a ball."
Most people know that Depp leaned on some characteristics of Rolling Stones guitarist Keith Richards when playing Jack. "I started trying to figure out pirates of the 18th century, and sort of what it was all about," he shared. "Initially you think money, and all that. I think it also had much more to do with freedom. To be out there, moving forward."
He equated pirates with being "the rock and roll stars of the 18th century" and that reminded him of "the coolest rock and roll star of all time, in my opinion, is Keith Richards. Hands down."
Depp also looked to the cartoon character Pepe Le Pew for some of the attitude Jack displays. "What I loved about Pepe Le Pew was this guy who was absolutely convinced that he's a great ladies man. And he's a skunk," Depp noted. "Watching those cartoons, this guy falls in love, deeply falling in love with this cat. The cat clearly despises him … I always loved a character like that, just blinders no matter what the actual reality is happening around him."
He added, "This guy sees only what he wants to see. Pepe Le Pew was the kind of character who always was able to run between the rain drops. He'd just always make it through."
Depp felt a sort of 'depression' after playing Jack Sparrow
During the interview, Depp shed some light on what it was like for him when he was done playing the character. He didn't simply move on, it turns out.
"I really loved being the character so much so that at the end of the film, when they wrapped the end of the film — and this has happened to me before — you go through a sort of a decompression, and a depression where you feel like, 'God, I've just been this other guy for six months or seven months. I'll never see him again,'" he explained.
Depp admitted that it was "very strange" and was not much like some actors who really get so invested in a role because they employ method acting.
"I'm not real spooky about that whole, 'You become the character,' that's not it at all," Depp explained. "Just, knowing someone so well and having played them, having them be second nature, it just happens naturally. It's very foreign to the body to stop doing it."