Johnny Depp Once Trashed a Hotel Room and Blamed It On an Angry Armadillo
Johnny Depp came up with a creative alibi after he partied hard and trashed a hotel room.
These days, Johnny Depp is probably best known for his impressive slate of eccentric film roles and his personal relationship turmoil. Back in his heyday, however, he was known to make headlines for his wild behavior, and his reputation as a hard partier preceded him — especially when he checked into expensive hotels.
The method actor who has famously gotten deeply in character to pull off convincing portrayals has also spent some time destroying a hotel room or two, and once the results were so bad Depp needed to find a scapegoat. When the damage was done, he blamed the mess on an angry armadillo — one that no one ever found. 
Johnny Depp is famously a method actor
Depp's list of acting roles is stunning in both its breadth and depth. Since his premiere role in 1984's A Nightmare on Elm Street, he has definitely had a penchant for the dark and macabre.
Other works in this vein have included the portrayal of the titular Edward Scissorhands in the Tim Burton classic, Ichabod Crane in 1999's Sleepy Hollow, and the murderous lead barber in 2007's Sweeney Todd. 
Depp has never been typecast, however. He's been equally at home in quirky and whimsical roles like that of Jack Sparrow in the Pirates of the Caribbean franchise, as Roald Dahl's quirky Willy Wonka, and as the Mad Hatter in 2010's Alice in Wonderland.
At the same time, the actor does not depend on elaborate costumes or bizarre character traits to carry his parts. He is fully capable of pulling off straightforward dramas and thrillers like 1995's Nick of Time or 2014's Transcendence. 
Johnny Depp once portrayed famous partier Hunter S. Thompson
One of the roles that Depp prepared for through method acting was that of Raoul Duke for a film adaptation of a book written by Hunter S. Thompson. Depp took on the part in the 1998 adaptation of Thompson's book Fear and Loathing in Las Vegas. Depp famously spent months living with Thompson to pick up his mannerisms and speech patterns as well as get into his head. 
Perhaps Depp's real-life partying helped inspire his time on the set as well. In one scene of the famous film, Raoul Duke and his "associate" Dr. Gonzo — portrayed by Benicio Del Toro — utterly trash a hotel room.
Knives stick out of the walls as the protagonist sloshes through standing water while wearing a large reptilian tail. The bed smokes ominously with exposed bedsprings in the center of the burned-out cavern. A gun waits at the bottom of the toilet.
Hilariously, the characters deal with their inevitable eviction from one Vegas hotel by simply crossing the strip and checking into another one. 
Johnny Depp really did destroy a hotel room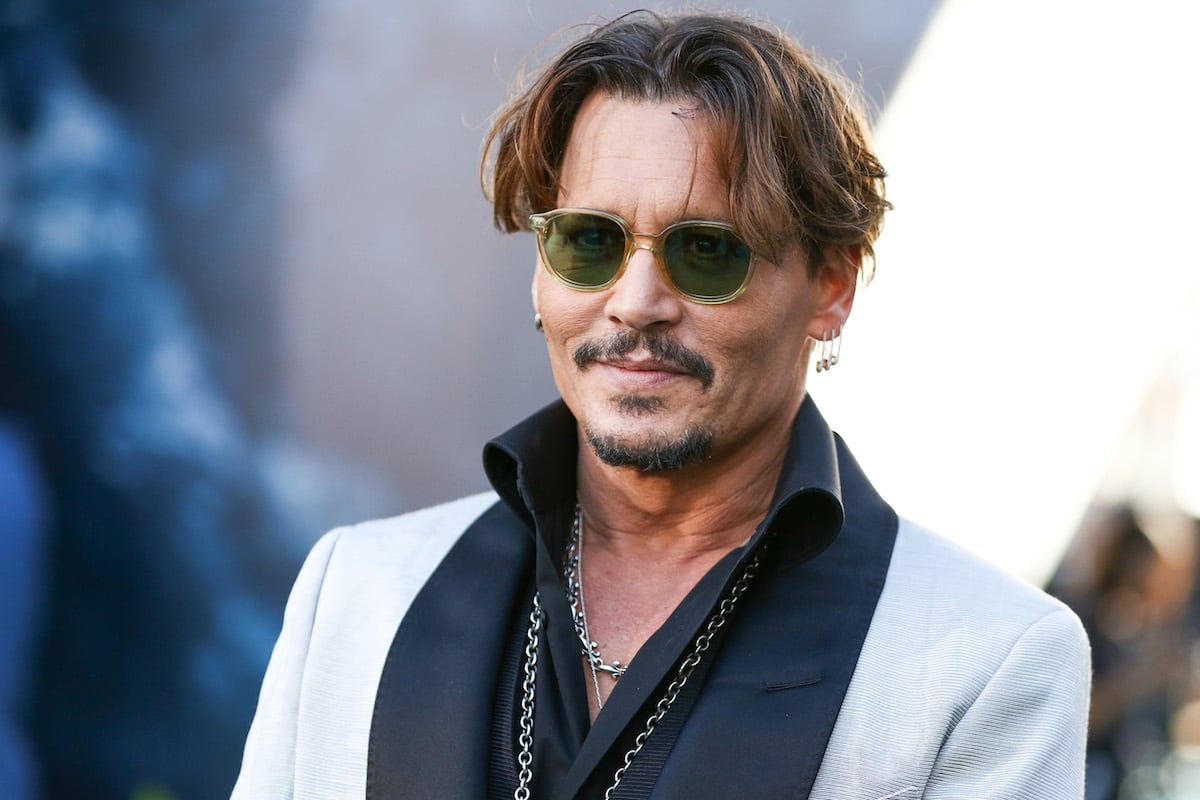 Years before his portrayal of the troublemaking Raoul Duke, Depp had his own real-life hotel incident that was so bad the police had to be called. As The Points Guy reports, Depp was staying in The Mark Hotel in New York in 1994 in a pricey room that went for $1,200 a night with then-girlfriend Kate Moss.
Some kind of altercation took place, and it was noisy enough that the authorities were called in, reports Page Six, to find Moss and Depp in a trashed suite after a supposed fight.
The officer who responded recounts opening the door to find Depp calmly smoking a cigarette, but the scene was horrific. "There was glass all over the place and furniture upside down and broken table legs," the officer remembers.
Depp said that an angry armadillo had been hiding in the closet and that the resulting damage was caused during Depp's attempts to protect himself from the creature. The armadillo was never found, but Depp was arrested on criminal mischief charges and was billed nearly $10,000 in damages.