Johnny Depp Just Revealed in Court That He's Never Seen 'Pirates of the Caribbean'
Actor Johnny Depp is synonymous with his role in the 'Pirates of the Caribbean' film franchise. Despite its popularity, he doesn't like to watch himself in them.
Johnny Depp has revealed many personal details while taking the stand in his libel trial against ex-wife Amber Heard. But many were shocked when the actor said he had never seen one of his most successful movies: Pirates of the Caribbean: The Curse of the Black Pearl. 
Johnny Depp says he's never seen 'Pirates of the Caribbean: The Curse of the Black Pearl'
Depp is currently suing Heard for $50 million in a defamation lawsuit. He claims Heard implied he abused her in a 2018 essay she wrote about being a victim of domestic abuse. Heard never mentioned Depp by name. But his lawyers claim the article has made it harder for him to get roles. 
During the trial, Depp was asked about one of his most famous roles, which began with Pirates of the Caribbean: The Curse of the Black Pearl. "I didn't see it," the actor said (via Independent). "But I believe that the film did pretty well, apparently, and they wanted to keep going, making more and I was fine to do that." 
Pirates of the Caribbean: The Curse of the Black Pearl was hugely successful. It grossed over $600 million worldwide and launched a highly lucrative franchise. As a whole, the Pirates of the Caribbean movies have grossed over $4.5 billion worldwide. It's the 14th-highest-grossing-film-series of all time. 
Depp's thoughts on the character Jack Sparrow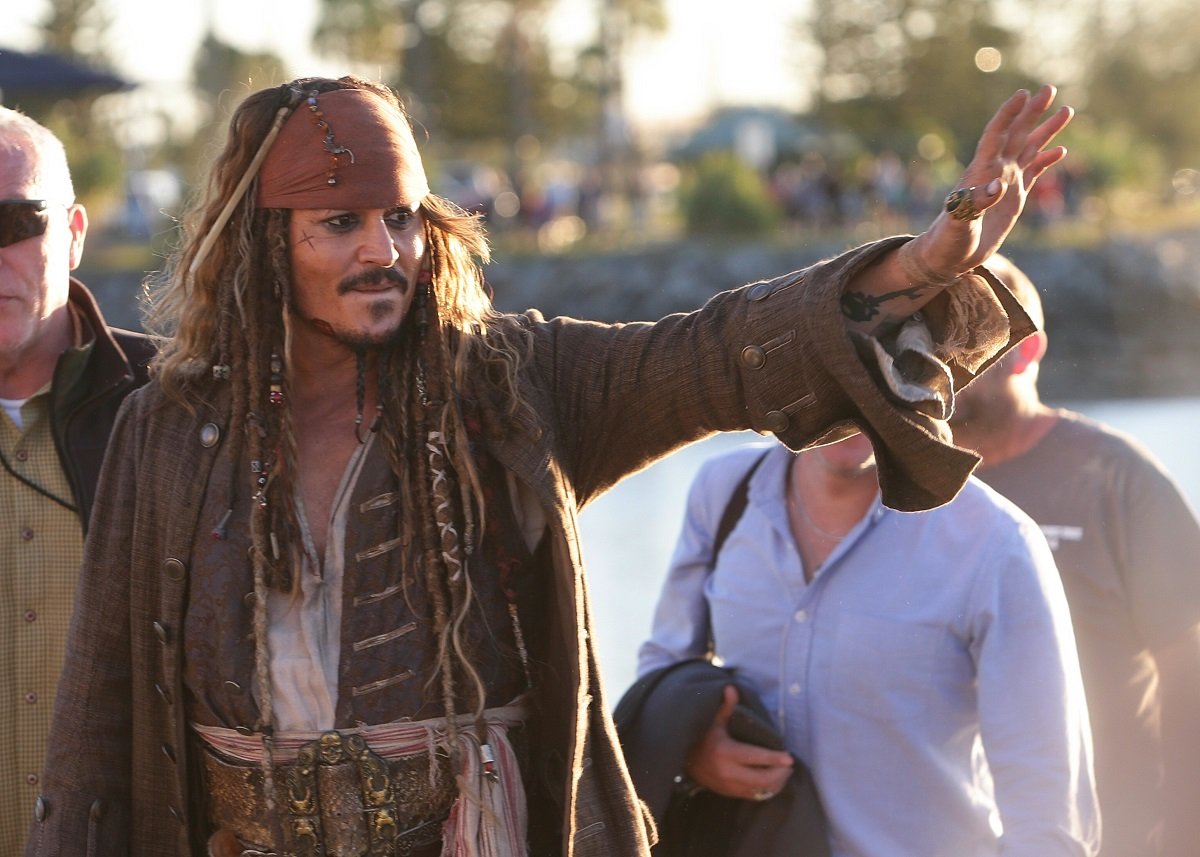 Depp shared his thoughts on his iconic role as Captain Jack Sparrow. "Cartoon characters can get away with things we can't," he said. "Captain Jack Sparrow can do things that I could never do. He could say things that I could never say. So it was for me, a way to stretch the parameters of a character and take a risk in doing that."
He continued, "But if it panned out, and I felt I was on a pretty good mission, I thought that it might be a character who would be accepted by five-year-olds and 45-year-olds, 65-year-olds and 85-year-olds in the same way that Bugs Bunny is." 
The actor also discussed his connection to Jack Sparrow, stating he understood him "better than the writers." "It's not like you become that person, but if you know that character to the degree that I did….that's when you have to be true to the character and add your words," he explained.
Depp sues ex-wife Amber Heard for libel
The ongoing trial is creating lots of controversy. The former couple met in 2009, marrying in 2015. They divorced the following year, and both Heard and Depp have accused each other of physical abuse. They have also both denied the claims of violence leveled against them. 
Depp said that the lawsuit he brought against Heard was "the only time I was able to fight back and use my own voice" (via Fox News). The actor has finished his time on the stand, with Heard set to testify sometime in the coming days. 
While there have been many shocking revelations throughout this trial, some people are most surprised by the fact that Depp has never seen one of his most successful movies.