Johnny Depp Said He and Angelina Jolie 'Got Each Other' — 'It Was Kind of Instant'
Angelina Jolie is notoriously one of Hollywood's hottest bad girls, and Johnny Depp has long been one of Hollywood's most intriguing — and sometimes puzzling — actors. They share not only accolade-studded acting careers and edgy reputations but also the experience of having their messy love lives splashed across headlines.
Rumor has it that the pair may have shared a relationship of their own, but neither is confirming the whispers. Depp did, however, admit that he and Jolie shared an "instant" connection. Did it spark something more? 
Johnny Depp has had a rocky romantic past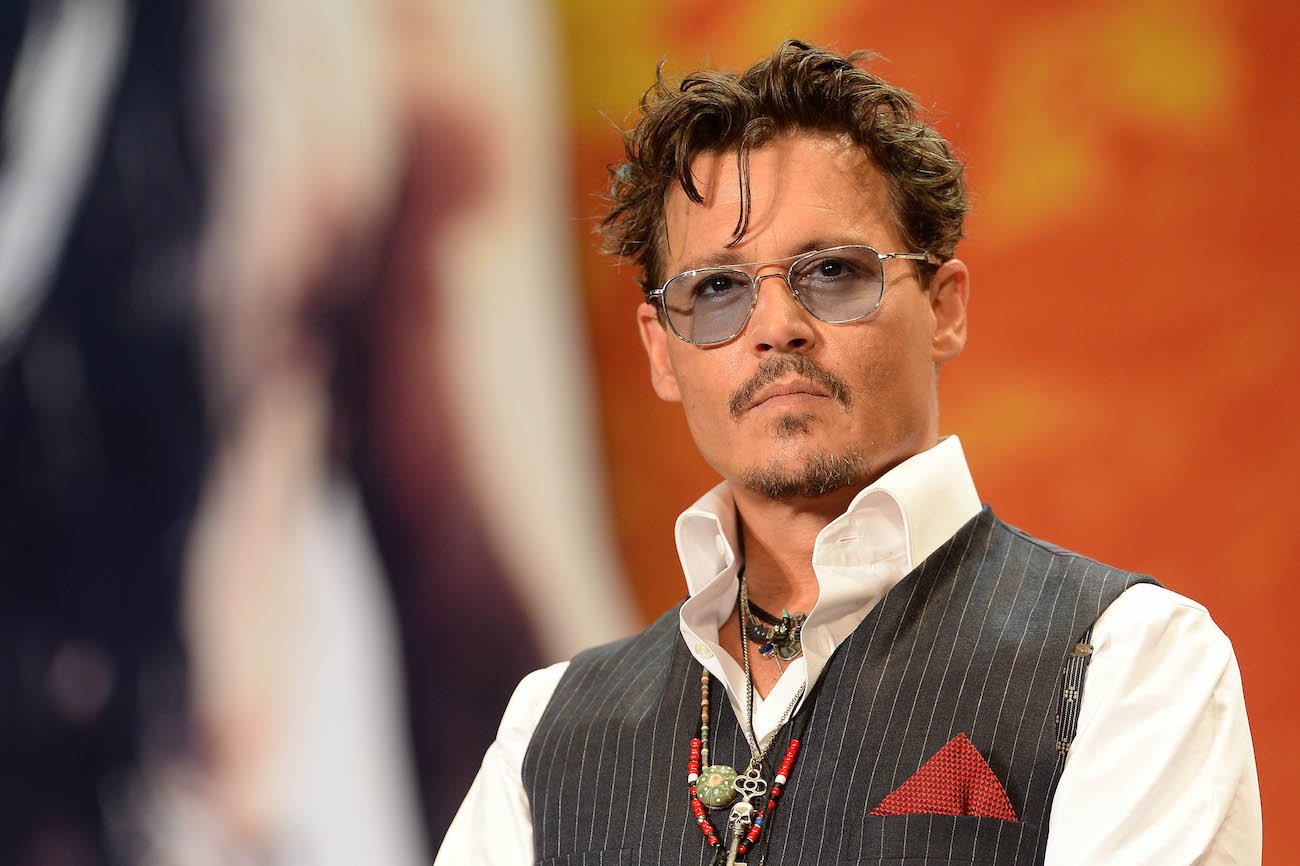 Depp got his start in Hollywood with a 1984 appearance in Nightmare on Elm Street. It didn't take long for the actor to get labeled a heartthrob, and soon his relationship status was a source of ongoing tabloid fodder.
A public relationship with Winona Ryder in the early 1990s ended with one of Depp's first very public break-ups — and a tattoo cover-up. 
Depp's love life would be of intense interest over the years. As Elle reports, Depp was briefly linked to both Juliette Lewis and Ellen Barkin, but he was better known for his long-term relationships with high-profile ladies.
From 1994 to 1998, Depp was with Kate Moss.
In 1998, Depp began seeing Vanessa Paradis in a relationship that would last 14 years and produce two children. In 2012, he began dating Amber Heard. The pair wed in 2015 before splitting in 2016.
After that, he was linked with Russian go-go dancer Polina Glenn. 
Depp's relationship with Heard, in particular, ended badly with allegations of abuse from Heard and then eventually from Depp as well. 
Angelina Jolie's love life has kept her in the headlines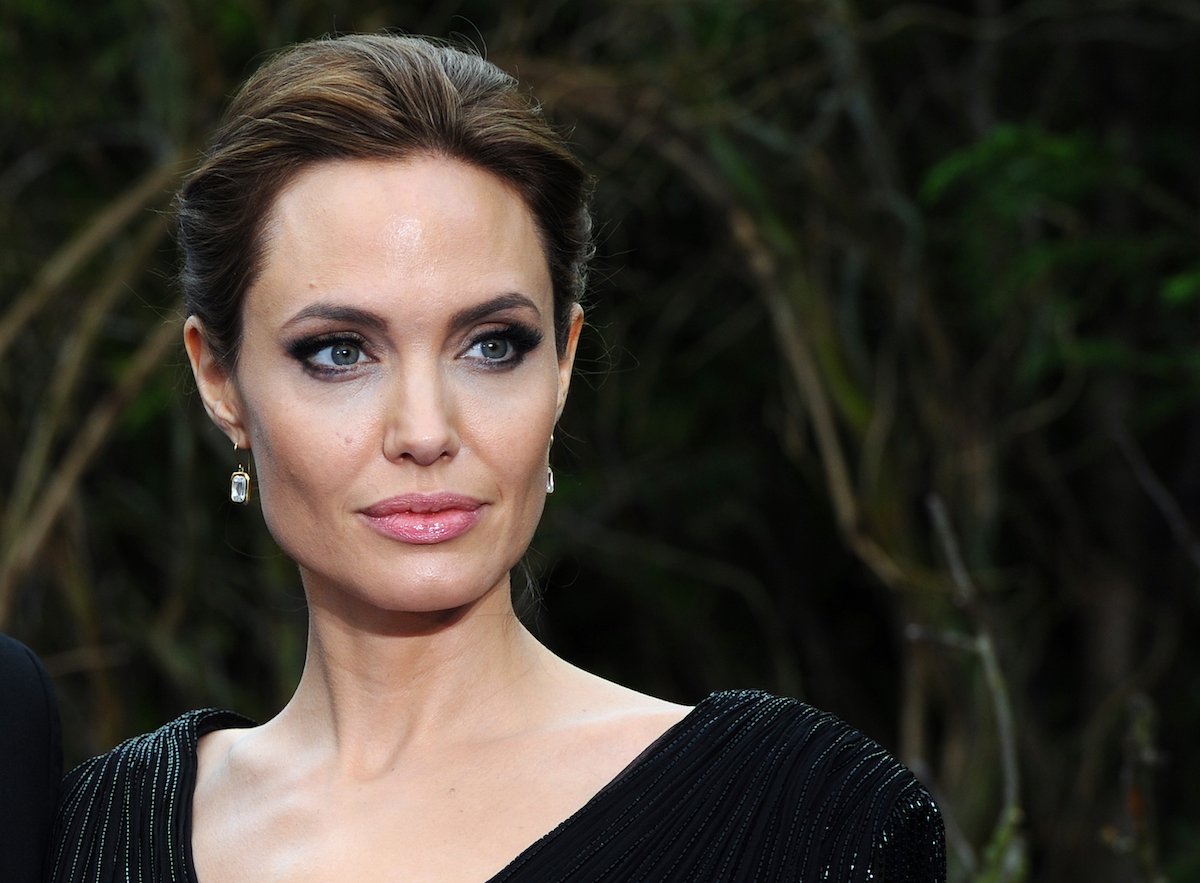 Jolie has spent much of her life in the spotlight — and it's been for her love life as much as for her work in films like Hackers, Salt, and Maleficent. Jolie had a series of high-profile — and sometimes disturbing — relationships, including wearing a vial of her then-husband's blood.
Without a doubt, though, her most headline-worthy relationship has been with Brad Pitt. The pair met on the set of Mr. and Mrs. Smith and began a whirlwind romance that had Jolie labeled a homewrecker as Pitt left his wife of the time, Jennifer Aniston. 
Over time, the scandal of their relationship's start faded and the pair went on to have and adopt several children, but a high-profile divorce and rumors of abuse surrounded the couple for months. 
Angelina Jolie and Johnny Depp had an 'instant' connection
They may have orbited in similar famous circles and experienced the same kind of public scrutiny over their love lives, but Jolie and Depp had never been officially romantically linked. Still, rumors have swirled that the pair dated after starring together in the 2010 thriller The Tourist.
When news broke that the evidence from Depp's divorce from Heard included communication with Jolie, fans felt certain that the pair had been more than friends. Whether that's true or not still remains to be seen, but one thing we know for sure is that Depp spoke highly of Jolie and the connection they had.
As PopSugar reports, Depp had this to say about his co-star: "When we sat down together, it was kind of instant. We got each other. Within minutes we were yakking about our kids, the perils of parenthood, and all that fun stuff." He went on to talk about his respect for Jolie, her cool in the face of scrutiny, and her parenting: "She's impressive. She's a force."
Jolie was equally gushing about her time on the set and her impression of Depp. "He's just such a nice guy. He's so funny and so fun to hang out with. He's just that friend you're so happy to come to work and do scenes with. Plus, he's such a brilliant actor," Jolie said.