Johnny Depp Says Hollywood is Boycotting Him
Johnny Depp has had a rough few years. Since his now ex-wife Amber Heard accused him of severe domestic violence, he's sued both Heard for defamation and The Sun for referring to him as a 'wife beater.' Now, in a new interview, he's accusing Hollywood of boycotting him.
Amber Heard accused Johnny Depp of physical abuse in 2016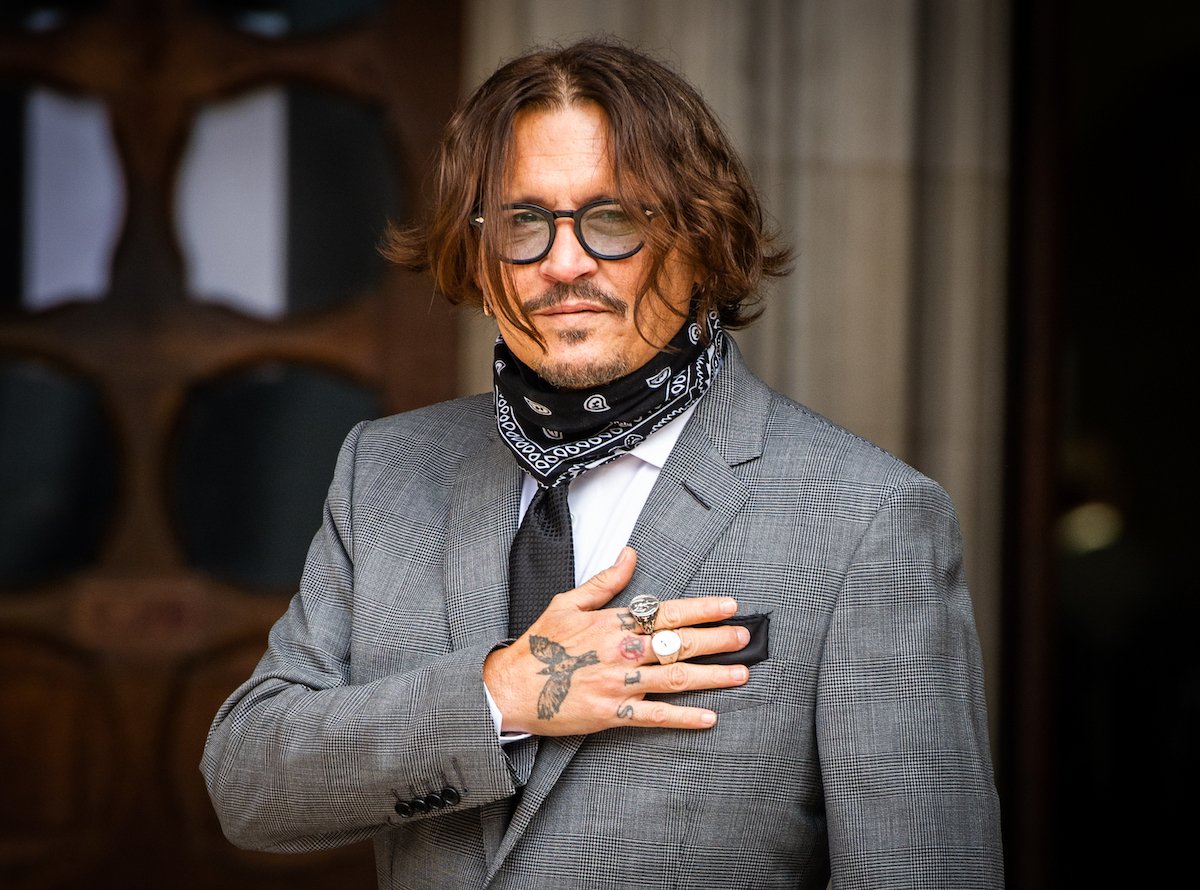 Just one year into their marriage in 2016, Amber Heard filed for divorce from the Pirates of the Caribbean actor and accused him of domestic violence. According to Insider, the couple met on the set of The Rum Diary in 2009 and began seriously dating in 2012. They became engaged in 2014 and were married in a private island ceremony in 2015.
It was, by all accounts, a gorgeous affair. Johnny Depp's children with former love Vanessa Paradis, Jack and Lily-Rose, were in attendance, and Heard wore a dress by Stella McCartney. The ceremony was performed on the beach of Depp's private island in the Bahamas.
It was all over within a year, with a $7 million settlement (which, according to People, Heard donated to charity) and the two issuing a statement reading, "Our relationship was intensely passionate and at times volatile, but always bound by love," the statement said. "Neither party has made false accusations for financial gain."
But the drama didn't end when the divorce was finalized in 2017. Heard published a 2018 piece in the Washington Post saying that she was abused (without naming Depp). Her op-ed was titled I spoke up against sexual violence — and faced our culture's wrath. That has to change.
It stated in part that she "became a public figure representing domestic abuse, and I felt the full force of our culture's wrath for women who speak out."
The Sun subsequently referred to Johnny Depp as a 'wife-beater,' touching off a flurry of suits by Depp. One was a $50 million defamation suit against Heard herself, and the other was a UK libel suit against the publisher of The Sun.
The proceedings opened up more opportunities for the allegations to continue, and Depp wound up accusing Heard of abuse.
Depp's lawyers argued that it was clear Heard was referring to Depp in her article and accused her of attempting to drum up publicity. Heard tried to have the defamation suit dismissed, but it's still ongoing. The Sun prevailed in court, satisfactorily proving that their label for Depp was justified.
In a recent interview, Johnny Depp accused Hollywood of 'boycotting' him
Shortly after the courts ruled against Depp in The Sun case, Depp was asked to resign from Fantastic Beasts 3. Which may be the very reasons he told The Sunday Times that Hollywood had waged a 'boycott' against him.
Referring to "Hollywood's boycott of, erm, me," he appeared to have also explained how he is handling his current situation.
"One man, one actor in an unpleasant and messy situation, over the last number of years?" he said to the newspaper. "But, you know, I'm moving towards where I need to go to make all that …To bring things to light."
Johnny Depp categorically denied Amber Heard's allegations
Throughout the six-year saga, Depp has categorically denied any abuse toward Amber Heard. In November, following his resignation from Fantastic Beasts 3, Depp took to social media to speak directly to the public.
"My resolve remains strong and I intend to prove that the allegations against me are false," Depp wrote in part via Instagram. "My life and career will not be defined by this moment in time."
Except, perhaps, for the moment in which Hollywood boycotted him.
RELATED: HBO Documentary Series Exposes Harvey Weinstein's 'Villainous' Character
How to get help: In the U.S., call the National Domestic Violence Hotline at 1-800-799-7233 or text START to 88788.