Johnny Depp Spent $60,000 on His 'Pirates of the Caribbean' Crew to Protect Them From Wet Conditions
Johnny Depp has a long and impressive career to his name. His many unusual characters are only eclipsed by his highly unusual personality. Among the dramatic and unbelievable stories that are told about him, one thing that's often brought up is how extravagant he can be with money. But Depp isn't always throwing his money around on outrageous expenses. Sometimes his over-the-top spending is because he's also generous.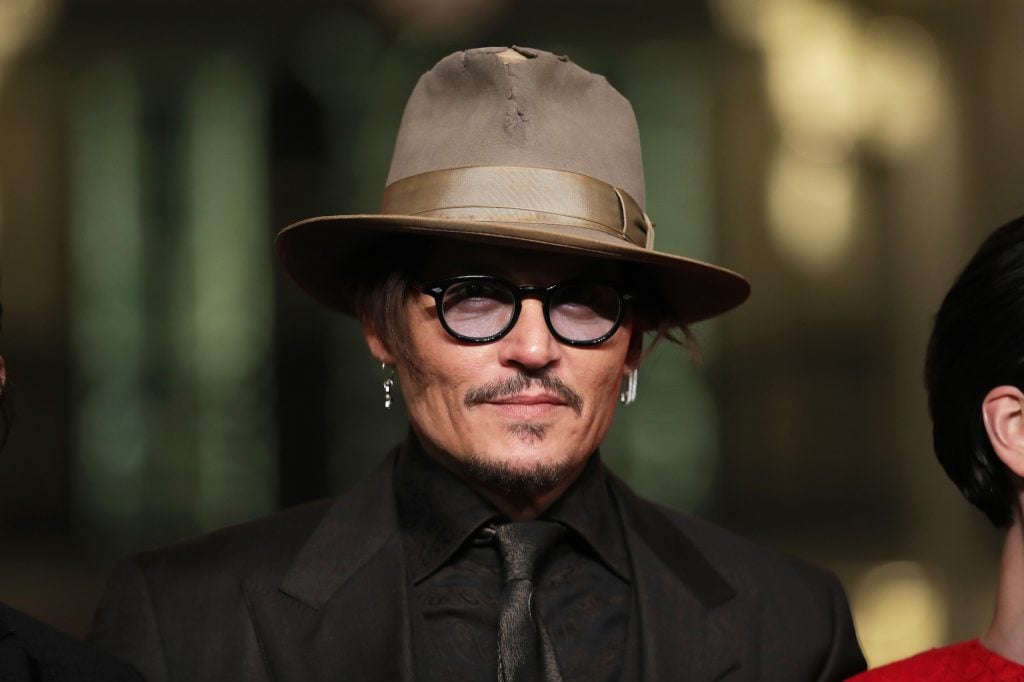 Johnny Depp has a history of big spending
Depp isn't the kind of star that most people find relatable. He's experienced amazing levels of success, but he's also managed to spend himself into significant financial trouble. At one point, he found himself $40 million in debt, despite being a top earner in Hollywood, as reported by E!. He blamed his money woes on his managers' irresponsible use of his funds.
Whether or not his managers were to blame, Depp is obviously not as careful with his money as he could be. He's known for extravagant purchases, such as spending $360,000 every year on wine. When he was still married to actress Amber Heard, he bought her a $150,000 1968 Ford Mustang as a gift. 
And speaking of Heard, that wasn't his greatest expense when it came to her. 
An expensive marriage — in many ways
RELATED: 'Pirates of the Caribbean': Why Keira Knightley and Johnny Depp Hid Their On-Screen Kiss From Orlando Bloom
When Depp and Heard's short-lived marriage broke up in 2016, she accused him of verbal and physical abuse, as reported by USA Today. He denied the allegations in court, but he eventually settled with her for $7 million. 
Since that court case, evidence has come out that suggests Heard may have been abusive to Depp, instead of the other way around. Depp has since filed two lawsuits seeking to clear his name, one against Heard and the other against the British newspaper The Sun.
Whether or not Depp wins his lawsuits, the details that have come out during their course have painted a picture of Depp as unstable, wildly extravagant, and possibly even violent. Some wonder if his fans will ever see him the same.
Some people see a different side
But Depp's free-spending ways aren't always selfish. He famously spent $3 million to have the ashes of his friend, Hunter S. Thompson, shot out of a cannon. That may not reassure many people about the star's money management skills, but he did it to honor Thompson's final wishes, and it's not the only time he's used his money to help others.
When Depp was filming the 2011 movie Pirates of the Caribbean: On Stranger Tides, he had to grapple with a lot of negative press. Stories were being leaked that said he was drinking heavily, which frequently made him late on the set, according to Independent. This forced the film crew and other actors to wait for him for hours. 
But while Depp was being savaged in the press, the crew had a different story about him. Far from being selfish, the star spent $60,000 of his own money to buy waterproof jackets for 500 crew members, reports The Things. The filming conditions were very wet, and Depp wanted to give them some extra protection. 
Jerry Bruckheimer, the movie's producer, defended Depp, saying that few people appreciated how much pressure he was under. He was hounded by the media, to the point that they were even following him in helicopters. Clearly their appetite for stories about Depp didn't extend to tales of his generosity.
While it's not likely anyone is going to describe Depp as a normal guy any time soon, it's also clear that he's more than just the eccentric, money-wasting scoundrel he's been portrayed as. Depp can certainly be strange, but he also seems to be a star who cares about others.