Johnny Depp's Pre-Fame Job Involved Fake Names and Was 'Just Awful'
Johnny Depp is one of the most recognizable stars in Hollywood but that wasn't always the case. Before Depp achieved the fame he currently has, he held a job that may surprise you. It involved Depp having to come up with fake names for himself, and he didn't much care for it. Let's take a closer look at Depp's career, the roles that made him famous, and the pre-fame job he held that he called "just awful." 
Johnny Depp has a successful acting career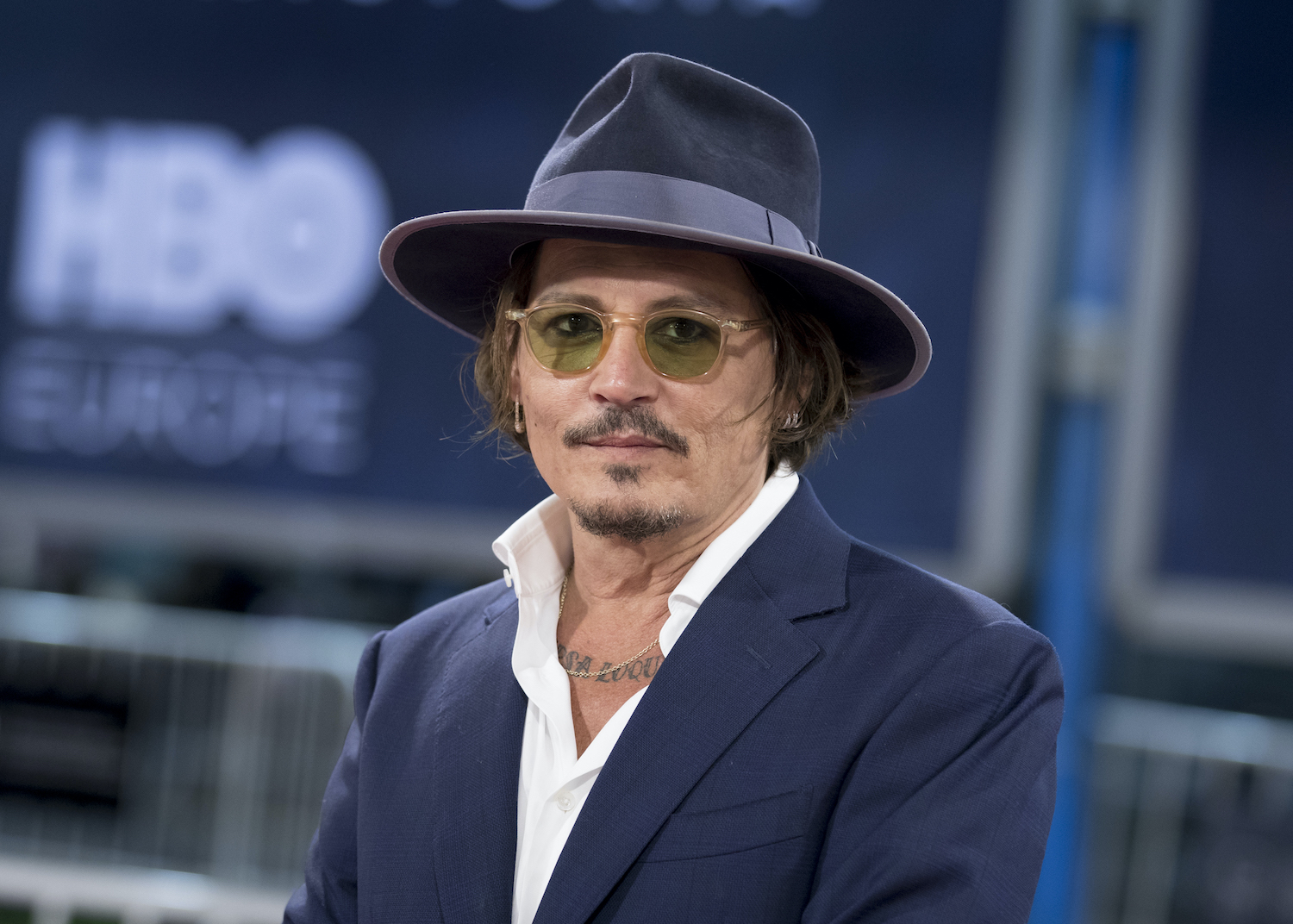 Depp's first prominent role was on the TV drama 21 Jump Street. Since then, he's become one of the most recognizable leading men in the world.
Depp's career has spanned more than three decades. He's been a versatile actor, able to deliver solid performances in comedies, dramas, and big-budget films alike. 
Depp has had appeared in some major franchises (more on that below) but cinematically speaking, it was his collaboration with Tim Burton that brought him into the mainstream. Burton directed Depp in Edward Scissorhands. The quirky film was a massive hit while turning Depp into a big star.
He's turned in consistently excellent performances. Not all of his films are hits, but Depp hasn't gone too long in his career without one. 
The roles that have made Johnny Depp famous
As noted above, Depp's had a long, successful career. He's made some smaller films, but he's also appeared in many blockbusters as well.
In the early 2000s, Depp was putting in great performances in films like Blow but his A-List status was fading a bit. That's when Disney came calling. They cast Depp as Captain Jack Sparrow in the swashbuckling adventure film Pirates of the Caribbean: The Curse of the Black Pearl. The film was a mega-hit at the box office, spawning an entire franchise that Depp was the central star of.
It moved Depp into a new stratosphere. Before he was a well-regarded superstar. Now? He can call himself one of the biggest box office draws of all time. 
That wasn't the only franchise Depp joined, however. Disney also cast him as The Mad Hatter in two Alice in Wonderland films. He would later show up in the Harry Potter universe as the evil wizard Grindelwald in The Fantastic Beasts series. 
Depp's time in Hollywood has been a charmed one for the most part, though he's had his fair share of setbacks, challenges, and negative headlines. But it's safe to say that Depp wouldn't trade his current job as an actor for the one he had before he got famous. 
Johnny Depp's pre-fame job that involved fake names
In a conversation with Iggy Pop for Interview Magazine, Depp talked about one of the jobs he held before becoming a famous movie star. He held a less than glamorous position as a telemarketer.
According to Depp, he had to concoct new identities for himself on a daily basis. 
"I marketed pens—on the phone. But the beauty of the gig was that you had to call these strangers and say, "Hi, how ya doing?" You made up a name, like, "Hey, it's Edward Quartermaine from California. You're eligible to receive this grand­father clock or a trip to Tahiti." You promise them all these things if they buy a gross of pens. It was just awful. But I actually think that was the first experience I had with acting."
To say that Depp had humble beginnings would be an understatement. But the experience clearly gave Depp the opportunity to pretend he was someone he wasn't. While that's a far cry from prancing around like Jack Sparrow, it's what got him started on his path to stardom.