Johnny Devenanzio Suggests ESPN Air Classic Seasons of 'The Challenge' to Fill Their 'Depleted' Schedule
In an attempt to fight the spread of the coronavirus (COVID-19) through packed crowds, multiple sports organizations have canceled their events. Therefore, media giants that broadcast live sporting events will lose advertising money, and fans are missing out on content. The Challenge star Johnny "Bananas" Devenanzio suggested one of the media companies should team up with MTV to air "classic seasons" of the reality competition series.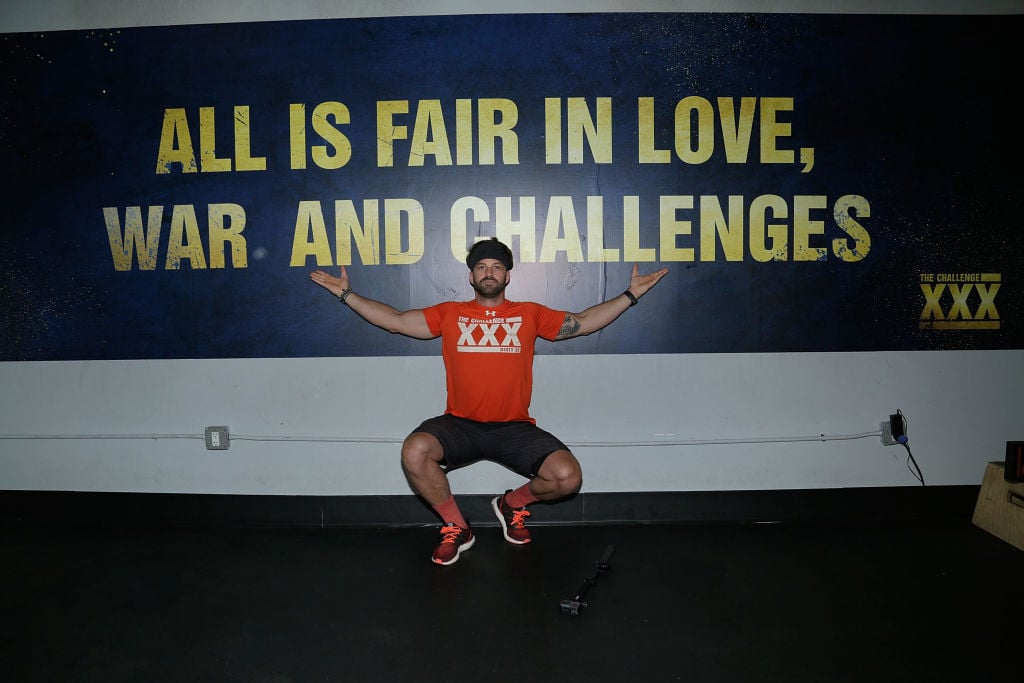 ESPN has a 'depleted' schedule due to coronavirus pandemic
Due to the current coronavirus (COVID-19) pandemic, several sports organizations have canceled or postponed their seasons indefinitely. The National Basketball Association and Hockey League have suspended their seasons, Major League Baseball has canceled the rest of its spring training and postponed Opening Day, and the PGA tour nixed all events through April 2020. Additionally, Nascar and the Kentucky Derby postponed their upcoming races.
While other sports organizations have also scratched their live events in hopes of stopping the spread of the virus through their packed crowds, these cancellations affect Disney-owned sports media giant ESPN the most.
The company could lose around $1 billion in advertising revenue if the 2020 NBA season is canceled. Therefore, they must figure out how to offer a separate package of commercials that extends to nearly the same amount of viewers who tune in for the basketball championships.
Currently, ESPN airs its flagship show, SportsCenter, documentaries, talk shows, and other original programming in place of live sports.
ESPN airing WWE classics
Even though ESPN hasn't aired WWE (World Wrestling Events) in the past, they will air classic Wrestlemania events for three Sundays in a row, starting with March 22, 2020.
Executive Vice President Burke Magnus explained they chose "this unique opportunity" because of the "terrific working relationship" they have with WWE and "the unprecedented circumstances we all find ourselves in."
Additionally, the sports media giant will air Wrestlemania 36, originally scheduled to take place in Tampa, Florida, on pay-per-view. The event, hosted by former NFL player Rob Gronkowski, will not have an audience, only attended by "essential personnel."
Johnny Devenanzio suggest ESPN air classic seasons of 'The Challenge'
Because people are stuck at home, they want to rewatch seasons of their favorite shows. For example, CBS is airing old reruns of Young Sheldon in place of live sports. Many reality competition fans consider shows like Survivor or The Challenge as a type of sport due to the competitive nature.
20-time Challenge competitor and six-time winner, Johnny "Bananas" Devenanzio quote tweeted Variety writer Brian Steinberg announcing the ESPN and WWE deal.
The reality television star and host then tagged the sports media giant and suggested they team up with MTV "and show classic seasons of The Challenge."
Many of his followers agreed with him and shared which streaming platforms they are currently bingeing the show on, including Pluto TV and MTV Hits on Amazon Prime.
While it's unclear if ESPN will actually look into it, it is clear the sports media giant needs more content to fill their "depleted" schedule. The Challenge 35: Total Madness premieres Wednesday, April 1, 2020, at 8 p.m. EST on MTV.