Johnny Galecki Reveals How He Was Done With Acting Before 'The Big Bang Theory'
For more than ten years, Johnny Galecki has been a familiar face on TV as Leonard Hofstadter in The Big Bang Theory. His role is one of the most iconic ones in the series, so it's hard to imagine a world where Johnny Galecki is not playing Leonard.
However, that actually almost happened. The TV star recently revealed that he was close to pursuing another career path before being cast in The Big Bang Theory. So how did that part of his life play out and what led him to join one of television's most famous sitcoms?
What did Johnny Galecki act in before 'The Big Bang Theory'?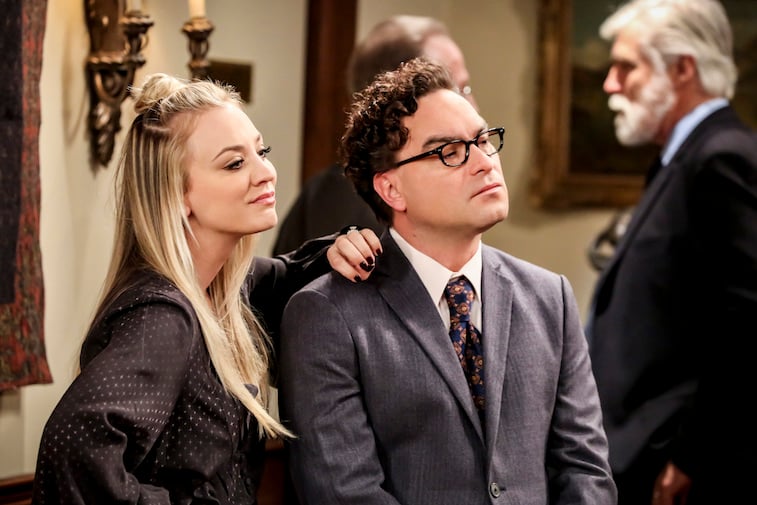 Johnny Galecki started acting when he was a child. His first TV appearance came in 1987 when he was only 12 years old when he had a small part in the CBS miniseries Murdered Ordained.
In the few years after that, he landed major roles in short-lived sitcoms such as American Dreamer and Billy.
Galecki also appeared on many episodes of Roseanne when he was a teenager as the younger brother of Glenn Quinn's character Mark Healy. He stayed on the show until its finale in 1997.
In addition to acting on TV, Johnny Galecki appeared in several movies as well. He had small roles in films such as Suicide Kings (1997), Vanilla Sky (2001), and Bookies (2003).
Why did Johnny Galecki almost give up on acting before 'The Big Bang Theory'?
On a recent episode of Live with Kelly and Ryan, Johnny Galecki shared with Kelly Ripa and Ryan Seacrest that in the mid-2000s, before he got the part in The Big Bang Theory, he took a break from showbiz to travel, which was a big mistake for one's career in Hollywood.
"I took six months or a year off just to road trip and whatnot, not realizing that you grow cold fast in this business," Galecki said. "After that time off, I came back and I didn't have the opportunities that I thought would still be waiting for me."
Galecki couldn't find steady work for a while, so he thought that perhaps it was time to quit acting and find a different career path. "I thought, 'Okay, well, I was a child actor and that's gone away.' That's fine; I was at peace with that. But what's next?"
Because Galecki had an interest in art and design, a friend suggested that he learned plumbing so he could eventually get on the path to designing spas and bathrooms. Galecki was hesitant, but after his friend promised to commission him for a job after he earned his plumbing license, the former child actor went to Wisconsin and studied to become a plumber.
However, while he was in Wisconsin, John Galecki learned that he had landed a role on the sitcom Hope & Faith, so he decided to return to Hollywood.
He also was cast as Leonard Hofstadter in The Big Bang Theory soon after.
What's next for Johnny Galecki after 'The Big Bang Theory'?
Now that The Big Bang Theory has finished, the cast members are going their separate ways and fans are looking forward to seeing their individual projects. For Johnny Galecki, it seems that he will return to one of his notable roles in the 1990s.
While filming The Big Bang Theory in 2017, Roseanne got revived and Galecki made an appearance on the show for one episode. However, the show ended up being cancelled a year later after Roseanne Barr made a racist tweet.
The other cast members of Roseanne eventually went on to start their own series called The Conners a few months later and Johnny Galecki joined them as a recurring character.
When asked whether he would become a regular on The Conners now that The Big Bang Theory is over, Galecki said: "I think I need a little bit of space from being a series regular again. [It's] a very fortunate problem to have. I certainly hope to visit as much as possible. That's kind of my second home."
In the meantime, Johnny Galecki is also expecting a child with his girlfriend Alaina Meyer, so it's possible the TV star might take some time off to be with his family.