Johnny Knoxville Refused to Discuss His Stunts With His Therapist: 'I Didn't Want to Break the Machine'
There have been plenty of celebrities who have done some unbelievable things in their career, but there are very few who can compare to Johnny Knoxville and his friends from Jackass. Their entire livelihood has been based on making people laugh by hurting themselves, with few stunts they're not willing to do.
For this reason and more, Knoxville isn't ready to discuss his stunts with his therapist just yet. After all, he clearly doesn't want to stop (hence, Jackass 4!).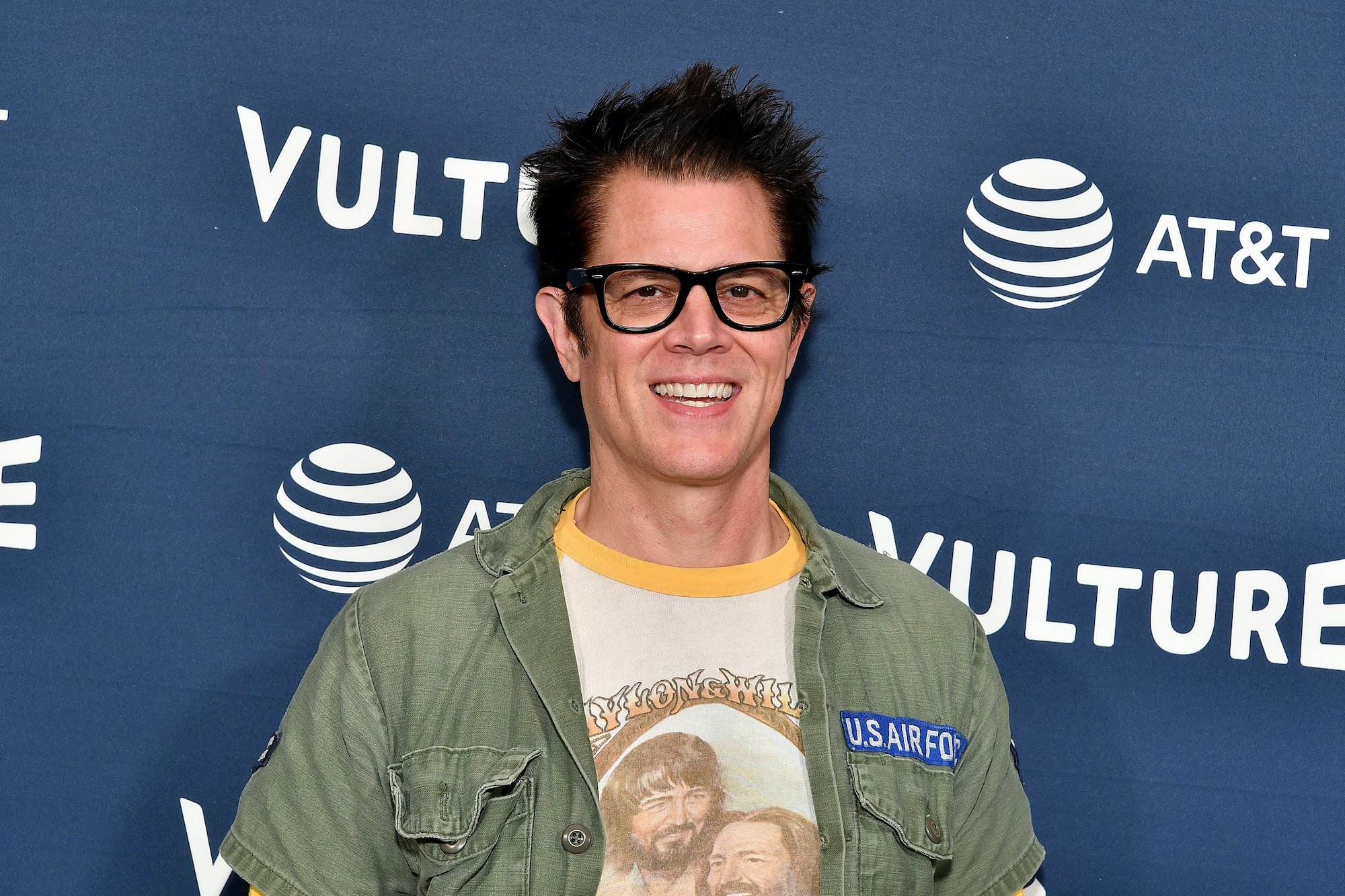 How did Johnny Knoxville become famous?
Chances are you know Knoxville from his many dangerous stunts and pranks. He has been in comedy's like Bad Grandpa and The Ringer, but it was the Jackass series (TV shows on MTV and movies) that really brought attention to this daredevil.
Most of his career is centered around doing things no one should ever try at home and barely making it through them. Alongside Steve-O, Bam Margera, Ryan Dunn (who died in a 2011 car crash), Jason 'Wee Man' Acuna, Dave England, and Chris Pontius, the team has created the most cringe-worthy content that you can't look away from. 
In fact, the talented superstar has gotten most of the gang back for a Jackass 4, with Margera excluded from the film's cast this time.
In an interview with The Hollywood Reporter, Knoxville discusses some of his most insane stunts, including a time when he said, "He was supposed to shoot me while I wore a bulletproof vest, but he got out there and no longer wanted to shoot me. So, I had to shoot myself." This stunt was one of three (with Big Brother Magazine for a self-defense review) that jumpstarted his daredevil career.
He started therapy to get his life together
After more than a decade of marriage to Melanie Lynn Clapp, the couple filed for divorce citing irreparable differences in 2008. Celeb Suburb reports that Jessica Simpson wrote in her memoir, Open Book, that she and Knoxville had an emotional affair on the set of The Dukes of Hazzard. It is speculated that this is the reason for the divorce, but it was never confirmed. Either way, Knoxville moved on a little over a year later and was ready to make some big changes.
In fact, the Jackass star told GQ, "I realized that I can't live like I was and be with Naomi [and] I wanted to become a better man for her. At first. Then it was for myself too."So, following his split with his first wife and his new romance with Naomi, Knoxville started seeing a therapist to get his life together.
Discussing his stunts with his therapist was off the table
According to GQ, Knoxville was ready to become a better person for himself and his new wife, but discussing his stunts and the part of him that wanted to do them was completely off the table. "I know that needs looking at," he said. "But I didn't want to break the machine."
The truth is, doing the stunts were exciting and something he was generally good at doing. He loved "the exhilaration and relief, once you get on the other side of the stunt. Or when you come to. You wake up, you're like, 'Oh, was that good?' And they're like, 'That was great.' You got a good bit when there are seven people standing over you, snapping their fingers."
And although the daredevil star admitted he would eventually talk about it in therapy, "It's not something I need to know this second."
Until he does talk to his therapist about it, fans have more from Johnny Knoxville to look forward to as he is filming Jackass 4 moment.