What Is Johnny Knoxville's Net Worth?
Johnny Knoxville has an impressive career under his belt — what is his net worth?
By now, most people know of the MTV TV series (and later, films) Jackass and its leading members Johnny Knoxville, Steve-O, Bam Margera, Ryan Dunn, Jason Acuna, Dave England, and Chris Pontius. Stars like Knoxville took the industry by storm with their courageous (but admittedly dimwitted) stunts and pranks.
In fact, the superstar prankster has made a significant amount of money by getting hurt and doing some of the most unbelievable things known to man. Alongside his usual Jackass crew members, the team has raked in more money than you can imagine, but which one took home the most?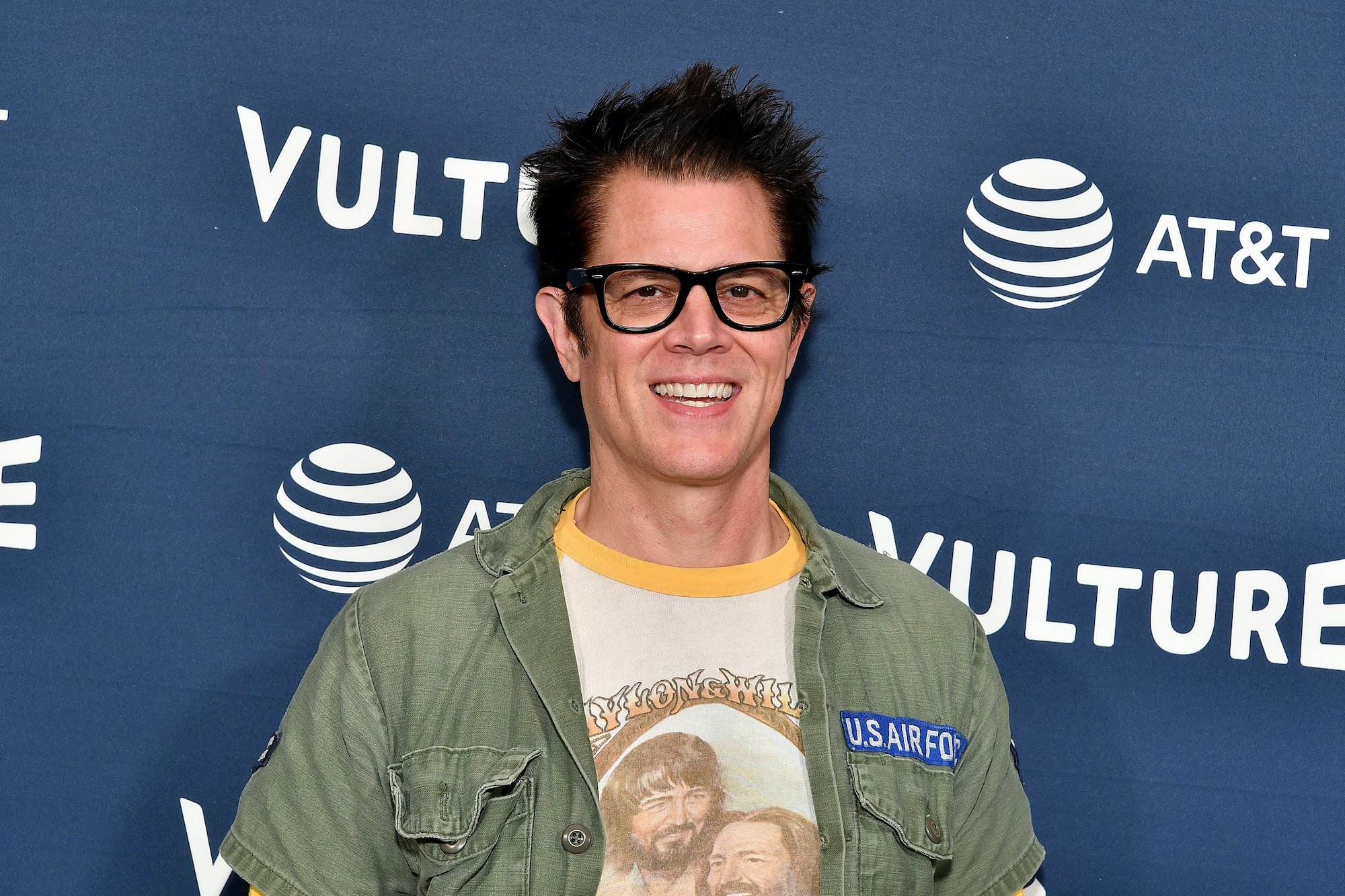 Johnny Knoxville's unusual career 
Knoxville is an American actor and comedian, but most notably a stunt man who has done some of the most absurd and dangerous stunts and pranks for the sake of shock and comedy.
His unusual career of intentionally hurting himself can be seen in films like Action Point and variations of Jackass, including Volume One, Number Two, The Movie, and the upcoming Jackass 4.
Knoxville breaks down all the injuries from his career during his Vanity Fair interview, which is pretty long, but not so shocking considering his career path. His long list of injuries includes getting shot by a rocket, a motorbike landing on him, and breaking an ankle while trying to jump the LA river with modified rollerblades.
In 2018's Action Point alone, the Jackass star admitted, "[I got] four concussions, broke my hand, busted my meniscus, whiplash, stitches over my right eye, [and] lost a couple of teeth."
What is Johnny Knoxville's net worth?
Knoxville, born with the name Phillip John Clapp, is reported by Money Inc. to have amassed more than $75 million as an actor, producer, comedian, and stunt performer. 
Although he started as a writer for Big Brother Magazine in the mid-1990s, it was his tenacious commitment to creating honest reviews on self-defense (often going out of his way to wipe out) that caught the eye of the owner and led to a "video called Big Brother Number Two and featured Knoxville's stunts on it."
From there, the 'wild boy' was born, Knoxville wrote the series, and networks fought for the rights to Jackass and its up-and-comers — with MTV winning, of course. This would be the start of immense fame and income for the stars.
Who was the highest-paid 'Jackass' cast member?
Jackass wasn't the only successful endeavor for the cast, even if it was the most significant. After years of stunts, pranks, and their own spin-offs, movies, and TV shows — the results are in.
According to Celebrity Net Worth, Steve-O has a net worth of $2.5 million, Dave England has a net worth of $2.5 million, Chris Pontius has a net worth of $4 million, Jason 'Wee Man' Acuna has a net worth of $8 million, and Ryan Dunn had a net worth of $6 million at his time of death in 2011. Meanwhile, Bam Margera's net worth is at about $20 million — meaning Knoxville takes the lead by $55 million, and Margera is in second place. 
After years of torture to themselves and the willing participants around them, all the Jackass members have made out well in the long run, with Johnny Knoxville making significantly more with his versatile talents and from creating the hit series. His net worth won't stop there, however. The stunt performer has a fourth installment filming right now and undoubtedly more to come.