JoJo Siwa Addresses Blackface Controversy Surrounding Her Recent Music Video
On June 26, JoJo Siwa was criticized for her music video for "Nonstop." The music video is circus-themed and features dancers dressed as animals, including one dancer with brown face makeup and monkey ears. Because of this, fans compared the dancer's makeup to blackface.
In an Instagram post, Siwa addressed the controversy and denied that the backlash about the music video was necessary. She insisted the makeup was part of a monkey costume and not blackface, and assured fans that she supports the Black Lives Matter movement.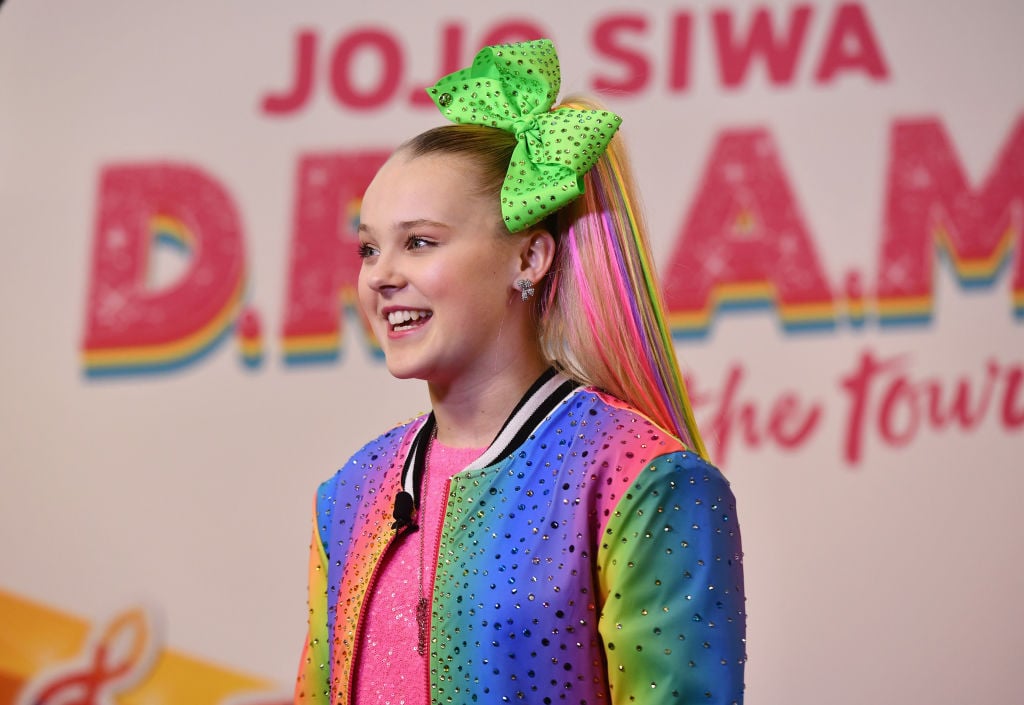 JoJo Siwa addressed the controversy
In a lengthy Instagram post, Siwa denied that the makeup in the "Nonstop" music video was blackface. She also criticized people for jumping to that "awful" conclusion.
"I would like to address the music video that we shot for 'NONSTOP' in February. We're talking about kids dressing up as circus animals! No one in my video is wearing blackface. It's awful that anyone's mind would even go there. Kids dressing in animal costumes, having their faces painted to look like animals, acting the part. There were zebras, tigers, dogs, clowns, mermaids, everything," she wrote.
Siwa then assured fans that she is "on the right side of history" and supports the Black Lives Matter movement.
RELATED: JoJo Siwa Has an Incredible Net Worth, Especially Given Her Age
"I've addressed Black Lives Matter issues previously on my social media, I will say it again for the ones in the back, Black Lives Matter, today, tomorrow, yesterday and forever," wrote Siwa. "I'm on the right side of history here. Stop trying to make this about something it isn't."
Some assumed JoJo Siwa would not address the controversy
In a previous post, Siwa told fans that she blocked people who were leaving mean comments.
"This is for all the people I blocked today…. peace out girl scout. This is my instagram and anyone who is going to be mean is NOT going to be allowed on here. People are bossing me around, telling me who to follow, what to post, what to like, what to say, what to do, everything. It's not about what you do on social media it's about what you do in real life," Siwa wrote on Instagram.
Some fans interpreted this post as Siwa ignoring the blackface controversy and refusing to discuss it.
One Twitter user wrote, "k but can we pls talk ab the fact that jojo siwa is blocking people talking ab blm in her insta comments AND also had a dancer in her mv dressed as a monkey doing blackface???"
The singer explained she was not ignoring fans
In the same Instagram post she addressed the blackface accusations, Siwa denied she blocked people due to criticism of "Nonstop."
"My instagram post yesterday had absolutely nothing to do with the criticism I received on my music video 'NONSTOP.' I blocked certain people online and stopped following others because I was tired of seeing the personal hate on me. Some people will do anything for attention and that includes being mean. People were sending me really horrible and disgusting messages about my appearance, my sexuality, my content, and overall just being hateful," she told fans.