JoJo Siwa Defends Ex-Boyfriend Against Online Hate; 'I Still Have His Back'
JoJo Siwa might not be calling Mark Bontempo her boyfriend anymore, but the "Boomerang" singer is making it clear that she won't tolerate any slander
JoJo Siwa might not be calling Mark Bontempo her boyfriend anymore, but the "Boomerang" singer is making it clear that she won't tolerate any slander against him. The 17-year-old has always included anti-bullying in her unique brand and she's letting fans know that she doesn't condone anyone speaking poorly about Bontempo. In fact, Siwa took things a step further and quashed rumors that she and her ex-boyfriend ended things on bad terms.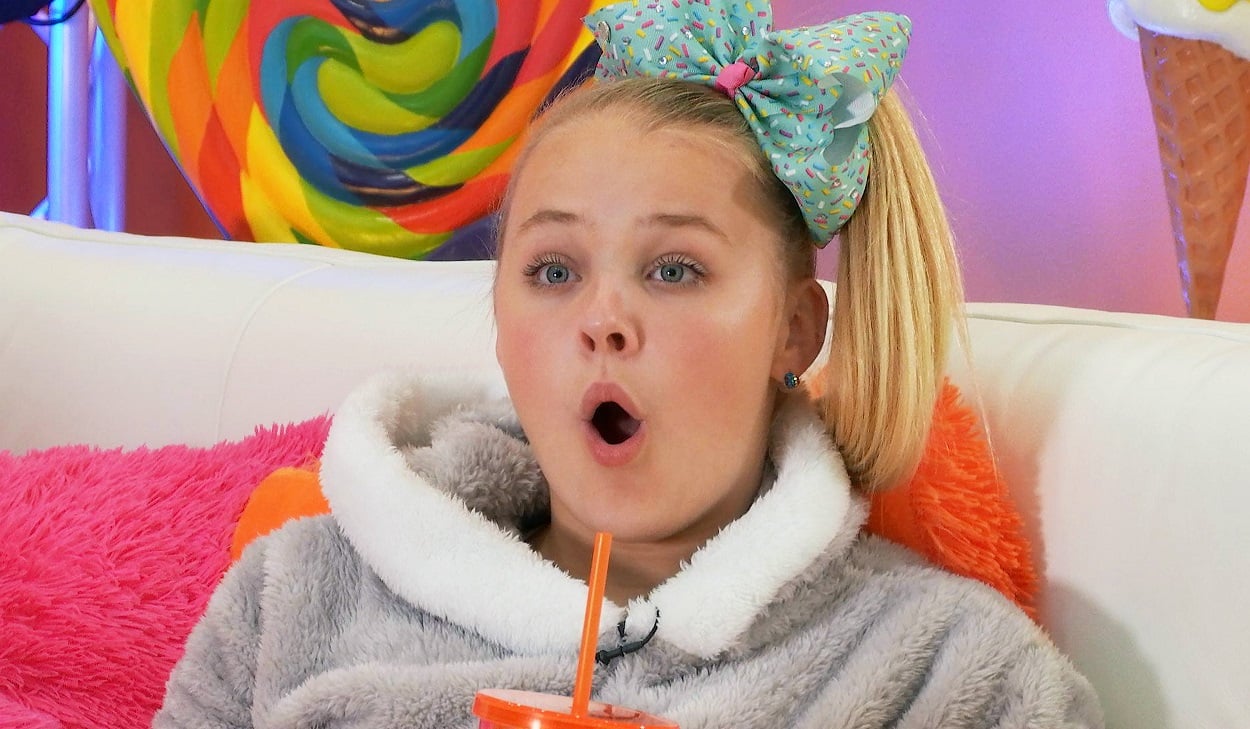 Thanks to her larger than life personality, Siwa's popularity has increased year after year. She first exploded onto the scene when she was cast on the hit Lifetime reality TV show, Dance Moms. The singer made a name for herself with her enthusiasm, improvisational skills, and performance abilities. It wasn't too long before she caught the eye of executives at Nickelodeon and she eventually left Dance Moms to pursue a partnership with them.
JoJo Siwa fans are obsessed with her dating life
A partnership with Nickelodeon led to a number of opportunities for Siwa including a television show and a merchandising deal. All the while, Siwa continued to make music and produce videos for her wildly popular YouTube channel. The 17-year-old also had the opportunity to go on a tour around the world and perform her music and dances for sold-out audiences. In fact, Siwa was gearing up to go back on tour before the coronavirus (COVID-19) pandemic struck.
But as much as Siwa has accomplished professionally, fans seem to be even more invested in Siwa's personal life. The Dance Moms alum has found herself trending for doing something as simple as switching up her hairstyle. And fans are particularly interested in her dating life. In June 2020, fans began speculating that Elliot Brown was her boyfriend. However, Siwa squashed that speculation when she with public with Bontempo in August of 2020.
The 'Dance Moms' alum confirms that Mark Bontempo is no longer her boyfriend on Instagram
Siwa and Bontempo (who is also a musician) went public with their relationship via TikTok and garnered massive amounts of support. But it appears that the pair have since called it quits. Some of Siwa's fans have been speculating that the pair split on TikTok and Instagram and have even gone so as to comment negative things about Bontempo. Siwa eventually responded to an Instagram comment, which @tiktokroom reposted. While the "It's Christmas Now!" singer did confirm the breakup, she also shared that there was no drama and urged her fans to be kind to Bontempo.
"Mark doesn't deserve hateful things like this," Siwa stated in her comment. "He deserves to have people support him. You have NO idea about Mark and I's relationship. How much fun it was. How happy we both were, and how happy we both are. We decided it's best for us to not be in a relationship…that's all. Still friends, I still have his back and he has mine…He is not toxic. We're teenagers. And our relationship didn't work out right now. He did nothing. I did nothing. Just better being friends. Relax."
Looks like Siwa and her ex-boyfriend are still on good terms. Hopefully, now that she's spoken out fans will allow them both to move forward sans drama.