JoJo Siwa Gets 'Really Upset' With Her 'Dance Moms' Alums Over This
Though most of the Dance Moms alums still have amicable relationships with each other today, JoJo Siwa is calling out her former cast mates.
When it comes to Dance Moms alums, one could argue that JoJo Siwa is the most successful. Though her social following may not be as big as that of Maddie Ziegler or Kenzie Ziegler, her net worth is certainly the largest by several million dollars. Since leaving the show, Siwa has gone on world tours, secured a brand partnership with Nickelodeon, and become a household name.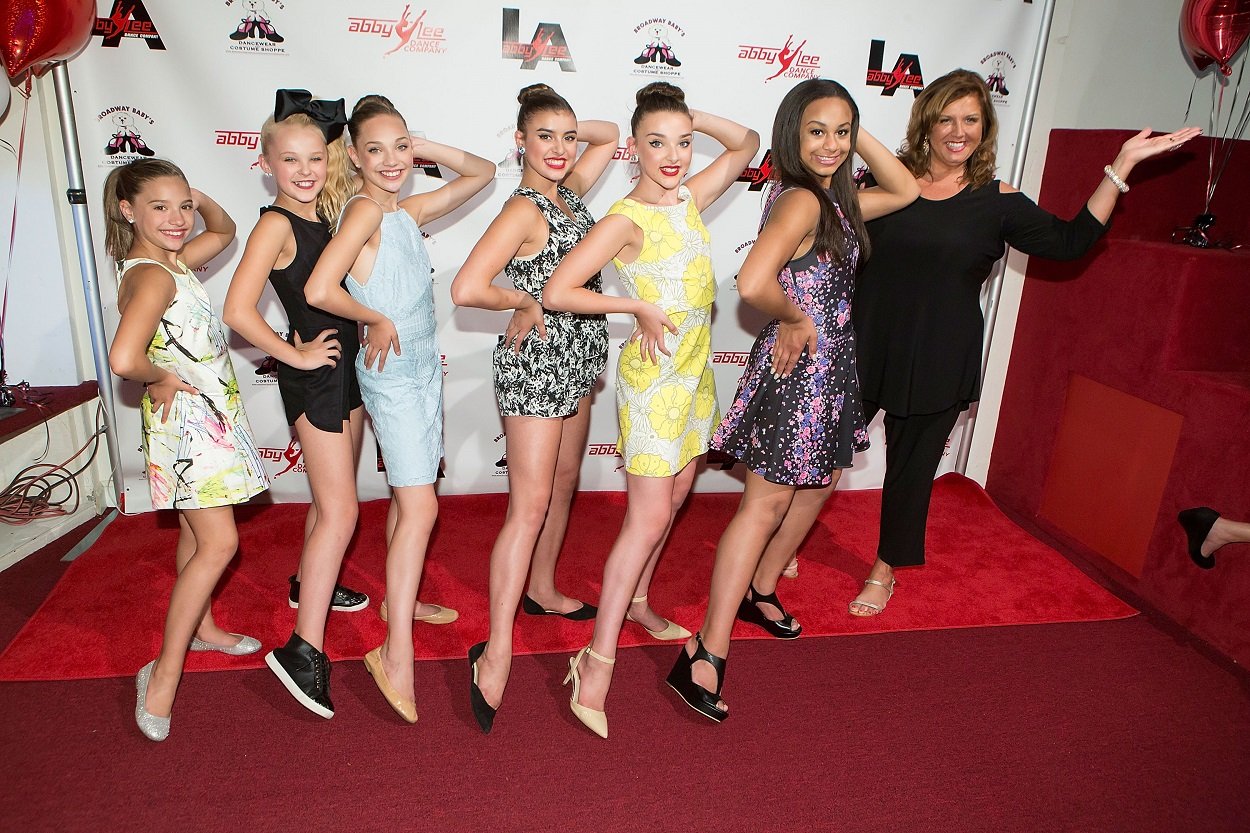 Though Siwa moved on from Dance Moms years ago, she still has fond memories of her time on the show. Calling it one of the best experiences of her life, she credits her tenure on the popular Lifetime show for the success that she currently has. Siwa also remains in contact with her former Dance Moms alums. In fact, one alum, Kalani Hilliker, was recently in one of Siwa's music videos.
JoJo Siwa still has contact with Abby Lee Miller
But, one way that Siwa differs from other members of the Dance Moms cast (at least the ones from the first seven seasons of the show) is the high regard in which she holds Abby Lee Miller. The "Boomerang" singer seems to be the only former cast member who is still in close contact with Miller today. She was also the only one to guest star on Season 8 of Dance Moms.
Miller has received tons of negative feedback for the way she's treated the dancers in the past. Known for her harsh critiques, many would argue that her teaching style crosses the line into abusive. Miller has also been accused of attempting to sabotage the careers of her dancers when things weren't going her way. For this reason, many of her former students have severed all ties with her. Furthermore, many of them no longer publicly thank her for their success, which is something that Siwa does not appreciate.
The 'Boomerang' singer defends Miller
"Listen, Abby is Abby … you either go to Abby's studio, you work for Abby; Abby doesn't just go pick up people off the street and be like, 'You're working for me.' That's not how it works. You go to Abby, you know what you're getting into. So it makes me really, really upset that I am one of the few — there's only a few people — that really truly thank Abby, and are thankful and grateful for what she's done for us. Because without her, Dance Moms wouldn't be a thing," Siwa shared with ET.
Continuing on, Siwa shared that none of her fellow Dance Moms alums would be where they are if not for Miller and her unorthodox teaching style. "And without that, none of us would have a career. Like, Dance Moms is where I got my start. That's where Maddie [Ziegler] got her start, that's where Kenzie [Ziegler] got her start, Kalani [Hilliker], Paige [Hyland], Brooke, [Hyland] Nia [Sioux], Chloe [Lukasiak], Kendall [Vertes]. I mean, that's where everyone got their start," Siwa concluded.
'Dance Moms' was a different experience for each dancer
While Siwa makes a point, it would be fair to say that many of the people she mentioned didn't know what they were getting into at all. Whereas Siwa grew up watching Dance Moms and desperately wanted to be a part of the show (which happened in the show's 5th season) many of the girls she mentioned didn't have a choice. Lukasiak, the Hyland sisters, and Sioux all began dancing for Miller at ages two and three. They hardly could've known what they were signing up for at the time. And, while Dance Moms wouldn't exist without Miller, the original cast and their dramatic mothers also contributed significantly to the show's success. Without their contributions, Miller wouldn't have found such great success either.