JoJo Siwa Reunites With 'Dance Moms' Castmate for Her New Video
JoJo Siwa just surprised fans by reuniting with her fellow Dance Moms alum for her newest music video, High Top Shoes Dance Remix.
Though she's only 17 years old, JoJo Siwa has had her fair share of success. Known to millions as a Nickelodeon star, Siwa has created a massive fanbase for herself in the past several years. Competing on popular TV shows like The Masked Singer and Abby's Ultimate Dance Competition, she's steadily built her brand and her following. Siwa first became someone to watch when she was featured on the popular Lifetime show, Dance Moms.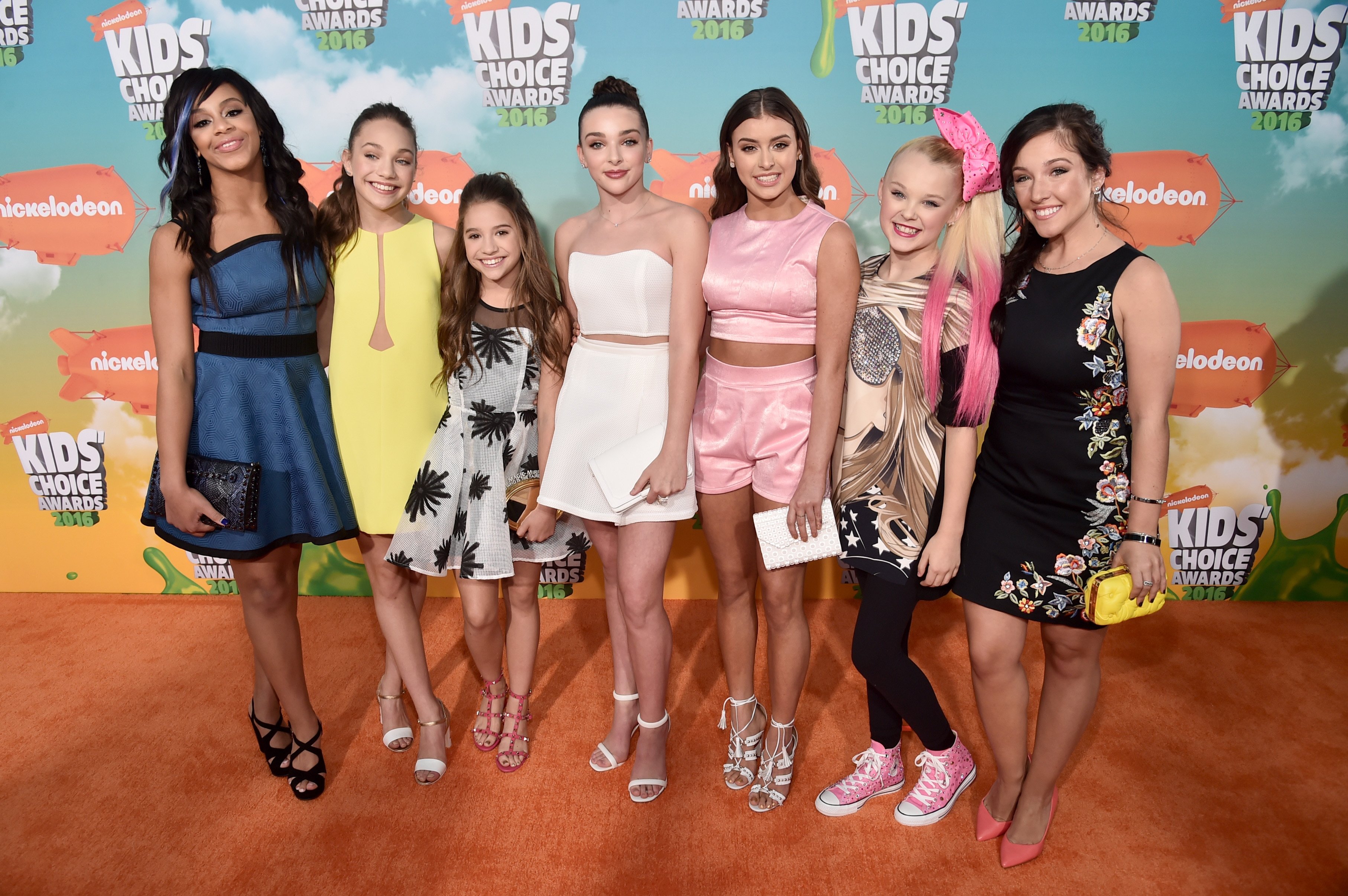 Dance Moms followed Abby Lee Miller and her Junior Elite Competition team on their quest to win a national title. Each week, the girls learned a new dance and traveled to a different part of the country to compete at dance competitions. After competing on the spinoff show, Abby's Ultimate Dance Competition, Siwa was invited on as a guest on Dance Moms. She managed to wow fans with her over-the-top attitude and clear penchant for performance.
JoJo Siwa's journey on 'Dance Moms'
Siwa loved being a guest on Dance Moms, but she had a dream of becoming a permanent member of the team. After working hard, she finally nabbed a permanent spot on the Junior Elite Competition team. Whilst filming Dance Moms, Siwa also released her first song "Boomerang", which became insanely popular. To date, the video boasts a whopping 888 million views and counting. The 17-year-old stuck around for a season and a half until bigger opportunities with Nickelodeon led her in a different direction.
Since leaving Dance Moms, Siwa has continued to pursue music. Today, July 1, 2020, she released a Dance Remix for her song, "High Top Shoes" complete with a music video. The song, which has a cheerleader theme, shows Siwa dancing and singing on a basketball court surrounded by a group of background dancers.
The singer just released her new video, High Top Shoes Dance Remix
"EEEEE! I'm so excited for the HIGH TOP SHOES DANCE REMIX!!⚡️ I can't believe we did it! @bethannrobinson and I created, choreographed, directed, produced, literally did almost everything for this project! Jana + Jana have a big day today…. our first project is almost live!!! I hope you all love the video as much as I loved creating it!! Thank you to everyone who helped create this video, all the dancers, my mom, Miranda, Axl, James, Nate, Volt, and obviously Beth Ann! This video turned out perfect because of all of you!!!✨ Link in my bio!!💗🌟" Siwa wrote about her latest video.
Fans seem to be enjoying Siwa's latest musical endeavor. Diehard Dance Moms fans even noted that Siwa featured another Dance Moms alum in the video. Kalani Hilliker, who joined the show in season 4, is front and center in one of the images that Siwa posted. The pair have known each other since before their Dance Moms days (both competing on Abby's Ultimate Dance Competition prior) and have remained close ever since.
Kalani Hilliker sends love to Siwa
"So happy I got to dance with you again and am SO proud of you @itsjojosiwa. SWIPE UP TO WATCH!" Hilliker wrote in her Instagram story, alongside a photo of her and Siwa on the set of the video. We're sure Dance Moms fans are thrilled at Siwa and Hilliker's reunion. We wonder which of the alums will collaborate next.