JoJo Siwa and Her Mom Recreated Their Most Iconic 'Dance Moms' Scene
JoJo Siwa may be a household name these days, but plenty of her loyal fans (often called Siwanatorz) first got to know her on Dance Moms. Dance Moms is a hit Lifetime reality TV show that centers around the Abby Lee Dance Company Junior Elite Competition Team. Led by the infamous Abby Lee Miller, the team and their mothers, travel across the country in order to compete a new dance routine at a competition each week. All this leads up to competing to win a national title.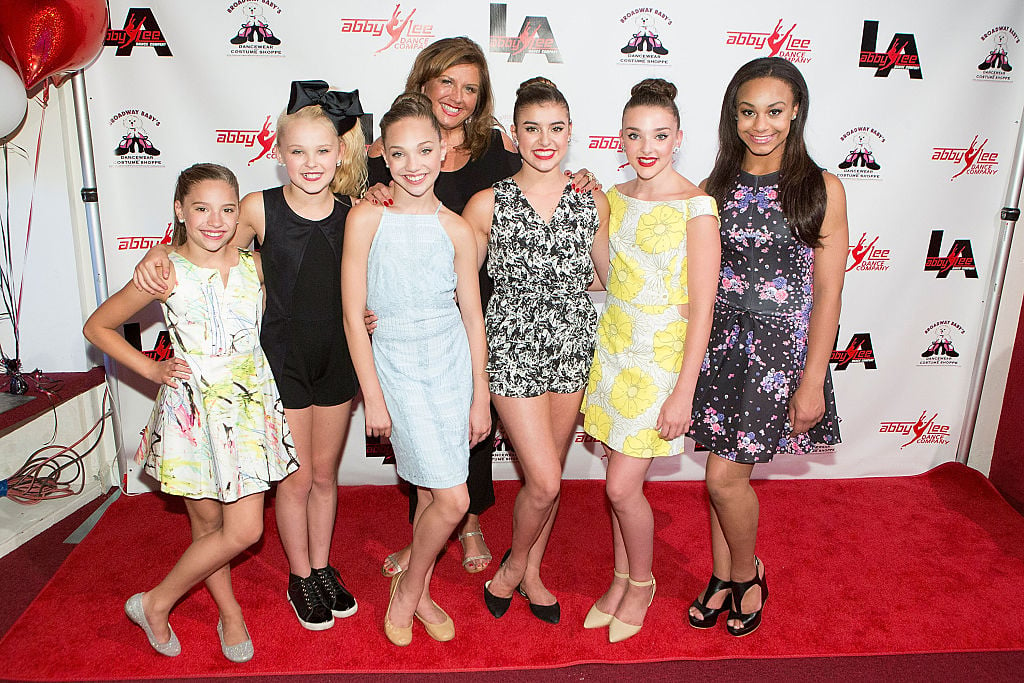 Siwa's journey on Dance Moms, in particular, is an interesting one. After catching Miller's eye on a spinoff show, Abby's Ultimate Dance Competition, she was invited to dance with the Dance Moms team as a guest. Miller felt that her dancers could learn a thing or two about performance from Siwa. But, Siwa wasn't interested in just being a guest. She fought for a spot on the team and eventually ended up becoming an official member until she chose to leave in season 6.
JoJo Siwa had an interesting tenure on 'Dance Moms'
Though Siwa's tenure on Dance Moms wasn't as long as other members, she definitely shook things up. She had a penchant for speaking her mind and even directly challenging Miller at times. Furthermore, Miller often seemed to be tougher on Siwa than a lot of the other girls. Once, Miller even referred to the "Boomerang" singer as a "greedy little monster" when she went to put on an extra dance costume.
Of course, Siwa's most memorable scene took place during pyramid. A Dance Moms staple, pyramid was a weekly "ranking" of the dancers. The pyramid was supposed to rank how each dancer performed and behaved at the previous dance competition. However, it was often based on how favoritism, the behavior of their mothers, and how much Miller liked each child. Siwa recently recreated her most iconic pyramid moment on TikTok with her mother, Jessalyn Siwa.
Abby Lee Miller made the 'Boomerang' singer cry
In the original Dance Moms scene, Miller declared that Siwa was fifth in the competition and thus fifth on the pyramid. Taking it one step further, she added that Siwa often acted like a five-year-old. Naturally, Jessalyn jumped to her daughter's defense but Miller was not moved and rips her picture from the pyramid. Jessalyn fires back that Siwa deserves to be on the pyramid before Miller screams that she deserves nothing. Upset by the argument, Siwa begins to cry. When Miller chastises her for it, Siwa famously responded. "Well if you yell at me, I'm gonna cry."
Siwa and Jessalyn Siwa recreate the scene on TikTok
In the recreated TikTok, Jessalyn plays herself. Siwa also plays herself as well as Miller. The end result was hilarious and racked up over a million views on Instagram. "'Well if you yell at me i'm gonna cry.' the most iconic thing I've ever said hahah! We're having a lil bit of fun with this family TikTok thing!💎" Siwa captioned the video, reminiscing about the iconic Dance Moms scene.
Former 'Dance Moms' castmates react on Instagram
The video was not only well-received by fans, but also by the popstar's former castmates. "HAAHAHAAHA THIS IS TOO GOOD," Kalani Hilliker commented. "I needed this," Kendall Vertes chimed in. "It was good. 😂" Jessalynn stated, once again referencing the original moment. "PTSD here I come,😩" Jill Vertes wrote. Even Miller herself chose to comment. "You can't do me and then not tag me! 🤔 See… now every five-year-old in the world adores you!" she stated. Hopefully, with this reception, Siwa will consider recreating other famous Dance Moms moments. But, for now, she seems to have her hands full with her at-home concerts.