JoJo Siwa Fans Always Freak Out About Her Height; How Tall Is She?
JoJo Siwa seems to be at the height of her fame and success these days. Though she's been in the spotlight for several years now, thanks to her participation on reality TV shows like Abby's Ultimate Dance Competition and Dance Moms, she's never been as big as she is currently. These days the "Boomerang" singer has found success thanks to a brand partnership with Nickelodeon and a music career that caters to young children.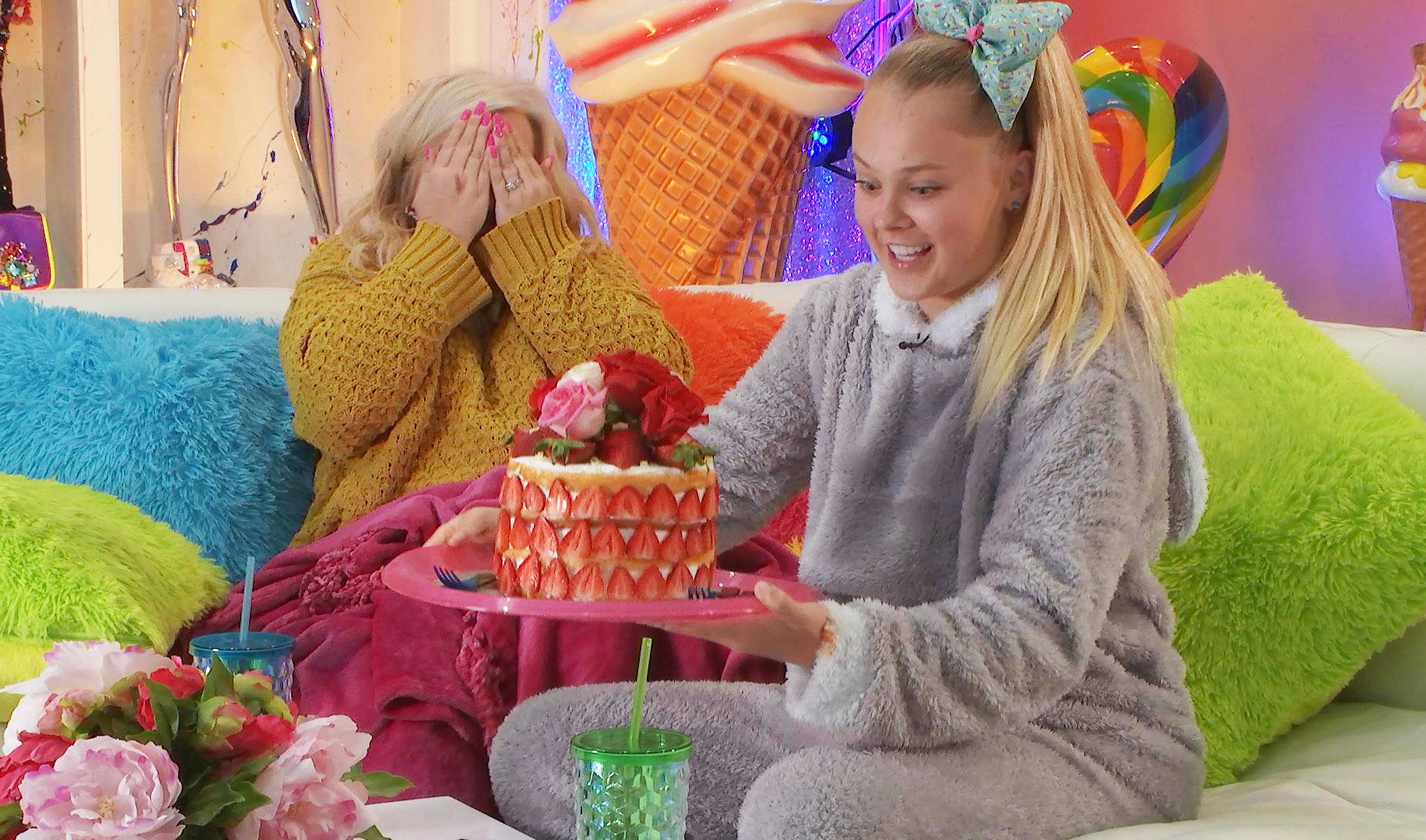 Before the world shut down, thanks to the coronavirus (COVID-19) pandemic, Siwa was working on her D.R.E.A.M Tour. With millions of fans following her every move, she had more than enough support to have a successful tour. Unfortunately, the rampant spread of coronavirus forced Siwa to cancel her plans. But, Siwa is hardly letting any of this deter her from entertaining her fans.
JoJo Siwa has been busy working in quarantine
Recently, Siwa announced that she would be giving virtual concerts for her fans. The 17-year-old had a massive stage built in her backyard and has been giving weekly performances on her Instagram page in full makeup and costume. Siwa has also recorded music videos in quarantine for her fans to enjoy. One of her most recent videos even included her fellow Dance Moms alum, Kalani Hilliker.
"EEEEE! I'm so excited for the HIGH TOP SHOES DANCE REMIX!!⚡️ I can't believe we did it! @bethannrobinson and I created, choreographed, directed, produced, literally did almost everything for this project! Jana + Jana have a big day today…. our first project is almost live!!! I hope you all love the video as much as i loved creating it!! Thank you to everyone who helped create this video, all the dancers, my mom, miranda, axl, james, nate, volt, and obviously Beth Ann! This video turned out perfect because of all of you!!!✨ Link in my bio!!" Siwa shared announcing her latest music video.
The 'Dance Moms' alum has been 'breaking the Internet'
But, even though Siwa has been doing a lot of things for her career as of late, most of the publicity she's been receiving has little to do with that. Instead, people are interested in her personal life. In recent months, Siwa's fans have been speculating about her romantic life and whether or not she has a boyfriend. Fans have also been enamored with her physical appearance and gushed over her hair, her height, and her overall style.
RELATED: JoJo Siwa Calls out 'Dance Moms' Alum Over Abby Lee Miller
More than once in the past few months, Siwa has managed to "break the internet" by switching up her style. When she traded out her signature bow, ponytail, and sparkly ensemble for causal attire and a wavy "down hair" people freaked out. Even though it was for a TikTok challenge, people began speculating that Siwa was turning over a new leaf.
Fans obsess about the singer's hair and height
But, Siwa really shook things up when she seemed to trade in her platinum blonde hair for a brown color. She switched back only three days later, leading fans to believe that she never dyed it to begin with and was simply sporting a wig. Now, that Siwa's fans have recovered from the shock of her hair changes, they have diverted their attention to her height.
How tall is Siwa?
Fans are constantly commenting on the Dance Moms alum's height. Some fans wish they were as tall as Siwa while others merely question the singer on how tall she is. Siwa even created a YouTube video back in 2018 to address the question. Back when Siwa recorded the video, she shared that she was 5'9. Since nearly two years have passed since then, we'd wager she's a bit taller now, between 5'9-5'11. Only time will tell if she'll grow to be any taller.