JoJo Siwa: How Long She Has Been Part of the LGBTQ Community
Influencer JoJo Siwa rocked the internet on Jan. 22 when she officially came out — but some fans may be wondering how long the young star has been part of the LGBTQ community. Siwa had an open conversation with her followers on an Instagram Live on Jan. 24, in which she discussed many things related to her coming out story. Read on to find out how long the triple-threat has privately identified as not being straight.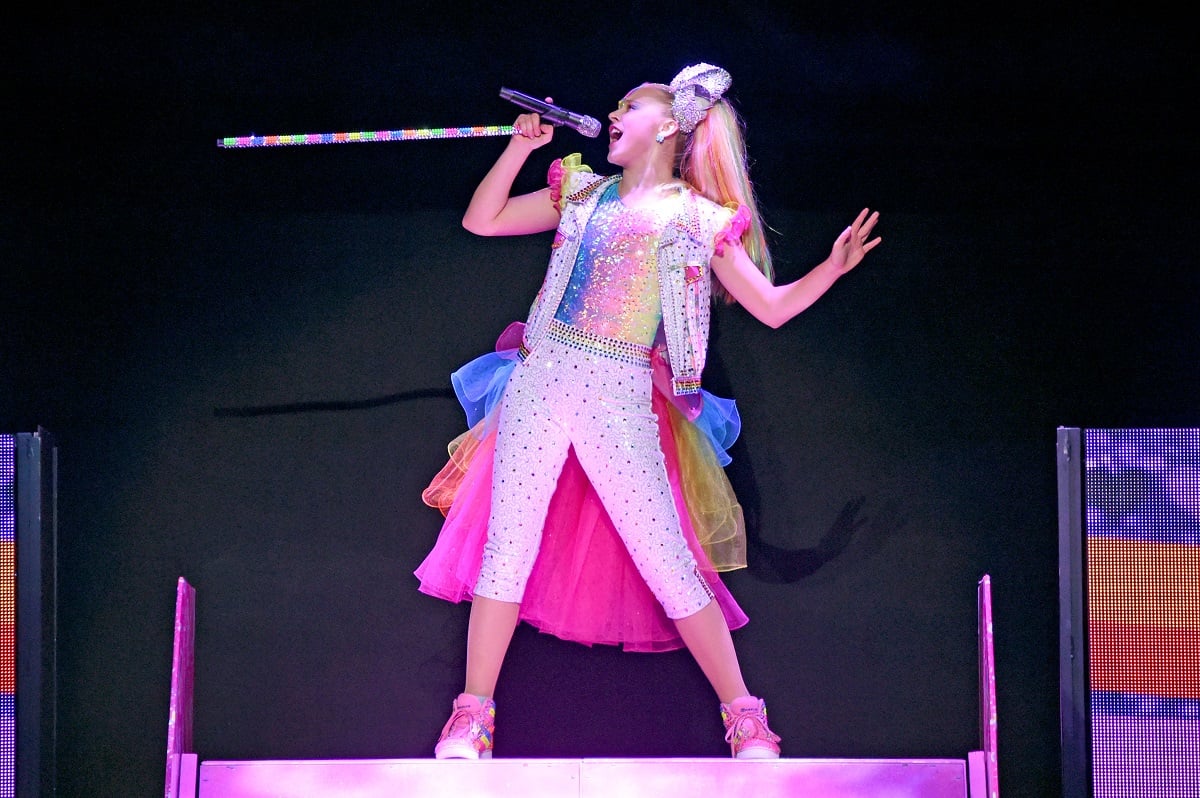 People online celebrated JoJo Siwa's coming out
In response to Siwa coming out online, influencers and celebrities publicly poured out love for the young star.
Fellow YouTuber Gigi Gorgeous commented on Siwa's Live. "Love this and you so much," she said.
"You go JoJo," online personality and creator Liza Koshy commented. "You've got our love. Shine on as always!"
Scandal star Kerry Washington even dropped by Siwa's Live to express her support.
"Girl! You know I adore you," Washington wrote. "I am sending you so much love. And gratitude. Your commitment to being authentically unapologetically and beautifully you is a gift to the world!"
How long has JoJo Siwa been part of the LBGTQ community
A fan inquired about how long Siwa has been identifying as part of the LGBTQ community. Siwa came out publicly — officially — on Jan. 22. She said she has somewhat always known.
"I don't know," Siwa replied to the question on her Instagram Live. "I think my whole life because my whole life I have really been just… I liked people."
After that, Siwa added: "But I never had fallen in love before. But I always believed that my person was gonna be my person. And if that person happened to be a boy, great. And if that person happened to be a girl, great. I think I'm just really happy."
Then, she used a Grey's Anatomy reference by saying: "I think in life you know when you meet your person, you really do."
Siwa couldn't stop smiling on the social media video and her happiness was infectious.
How JoJo Siwa's family reacted to her coming out
A factor for many people coming out is how their family will respond to them identifying as part of the LGBTQ community. Siwa luckily had a positive reaction from her parents, which she discussed on Instagram Live.
Siwa said her dad reacted to her coming out by saying, "Hey man, love is universal." Later in the Live, the young star revealed that her mom had said she's known for two years that her daughter is part of the LGBTQ community.
"About two years ago was when I was like, 'Yeah I don't think you only like boys, and that's totally okay,'" Siwa said her mom confessed to her.
Siwa discussed all of the support and love she has felt since coming out from her fans, and she made it known that she supports and loves her fans, however they identify, as well.
RELATED: JoJo Siwa Explains Why She Doesn't Want to Label Herself Yet
Related post url: