JoJo Siwa Fans on Instagram Aren't Backing Down With Their Criticism
JoJo Siwa has certainly had to wade through her fair share of criticism throughout her career. Over the years, many people have taken offense to the way she dresses and her outspoken personality. But, Siwa has always encouraged her fans to spread love and kindness and typically ignores said criticism. Recently, however, Siwa came under fire for her latest music video for her song "Nonstop" and she took to Instagram to defend herself.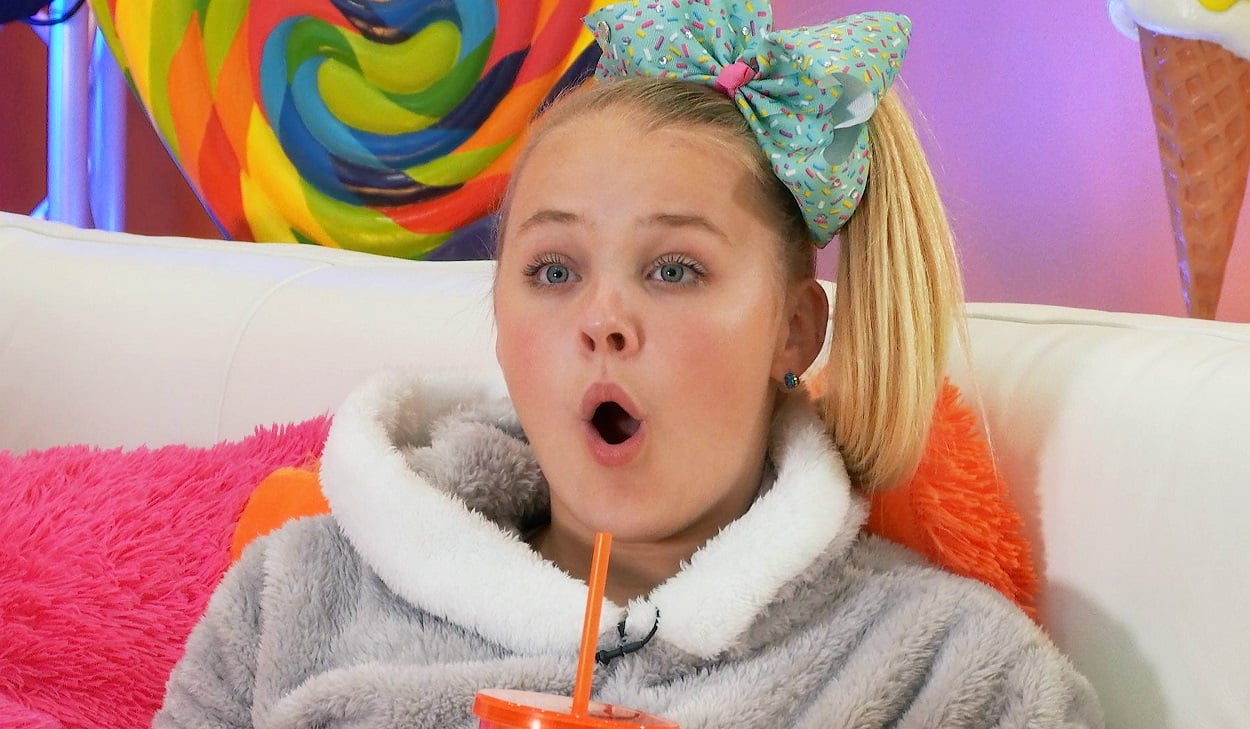 After watching Siwa's music video, which was circus themed, quite a few people took offense. The biggest controversy was over whether one of the dancers was sporting blackface in the video. Seeing the criticism, the 17-year-old took to her Instagram page to speak out. Calling the accusations "awful", she vehemently defended her video.
JoJo Siwa address blackface claims on Instagram
"I would like to address the music video that we shot for 'NONSTOP' in February. We're talking about kids dressing up as circus animals! No one in my video is wearing blackface. It's awful that anyone's mind would even go there. Kids dressing in animal costumes, having their faces painted to look like animals, acting the part. There were zebras, tigers, dogs, clowns, mermaids, everything," the Dance Moms alum declared.
In her statement, Siwa also said that she blocked people who were being hateful about her appearance, sexuality, etc. She also addressed criticism that she has received for not being more vocal about the Black Lives Matter movement. She wrote that she had been vocal about stating Black Lives Matter on her social media pages and that she was on the right side of history. Finally, she concluded by thanking her "real fans" for their support.
The 'Dance Moms' alum receives criticism for her circus-themed music video
Though many of Siwa's supporters (also called Siwanatorz) championed her for her statement, calling her their "unproblematic Queen", others weren't so willing to let her off the hook. Some fans claimed that Siwa has blocked fans from saying "Black Lives Matter" on her page in addition to the ones who were attacking her for her appearance and sexuality. Fans were all too quick to point out the flaws within Siwa's aforementioned Instagram post.
RELATED: JoJo Siwa Is Under Contract, But She's More in Control of Her Brand Than You Think
Some people claimed that Siwa wasn't at liberty to judge what is or is not blackface while others informed her about the problematic history of the circus. "The circus has very strange and questionable beginnings. The term 'freak show' was often depicted as people who have disabilities, or were of a race that wasn't white to be showcased. Please reconsider. Also, you, a white person, shouldn't be the judge about what is blackface and what is not. Check your privilege," one person shared in Siwa's Instagram comments.
Fans want Siwa to be more vocal about the Black Lives Matter movement
"Black lives matter. Like I said before: you blocked people for commenting that on your posts. You can't just say you're on the right side of history. You can't be the judge of that when you're not as oppressed. And no, you stop making this out to be all about you. You stop tearing people down. Include more races and genders in your product promotions. Donate to more charity. Volunteer more. You need to give back. This is not all about you," the fan continued on.
Clearly, some fans weren't impressed with Siwa's response to the backlash she's been receiving. But, hopefully, the "Boomerang" singer can learn from the respectful criticism that she's been getting. Though Siwa is young, her level of influence is relatively large, so speaking out actively and consistently about important issues can have a significant impact. Only time will tell if Siwa will respond to the ongoing critique.