Jojo Siwa or DaBaby, Who Has a Higher Net Worth?
Jojo Siwa is a teen sensation who's created a multimillion-dollar empire. DaBaby is a Grammy-nominated rapper and musician. The celebrities recently shared the spotlight after DaBaby mentioned Siwa in his latest song. They are both accomplished talents, but who has a higher net worth?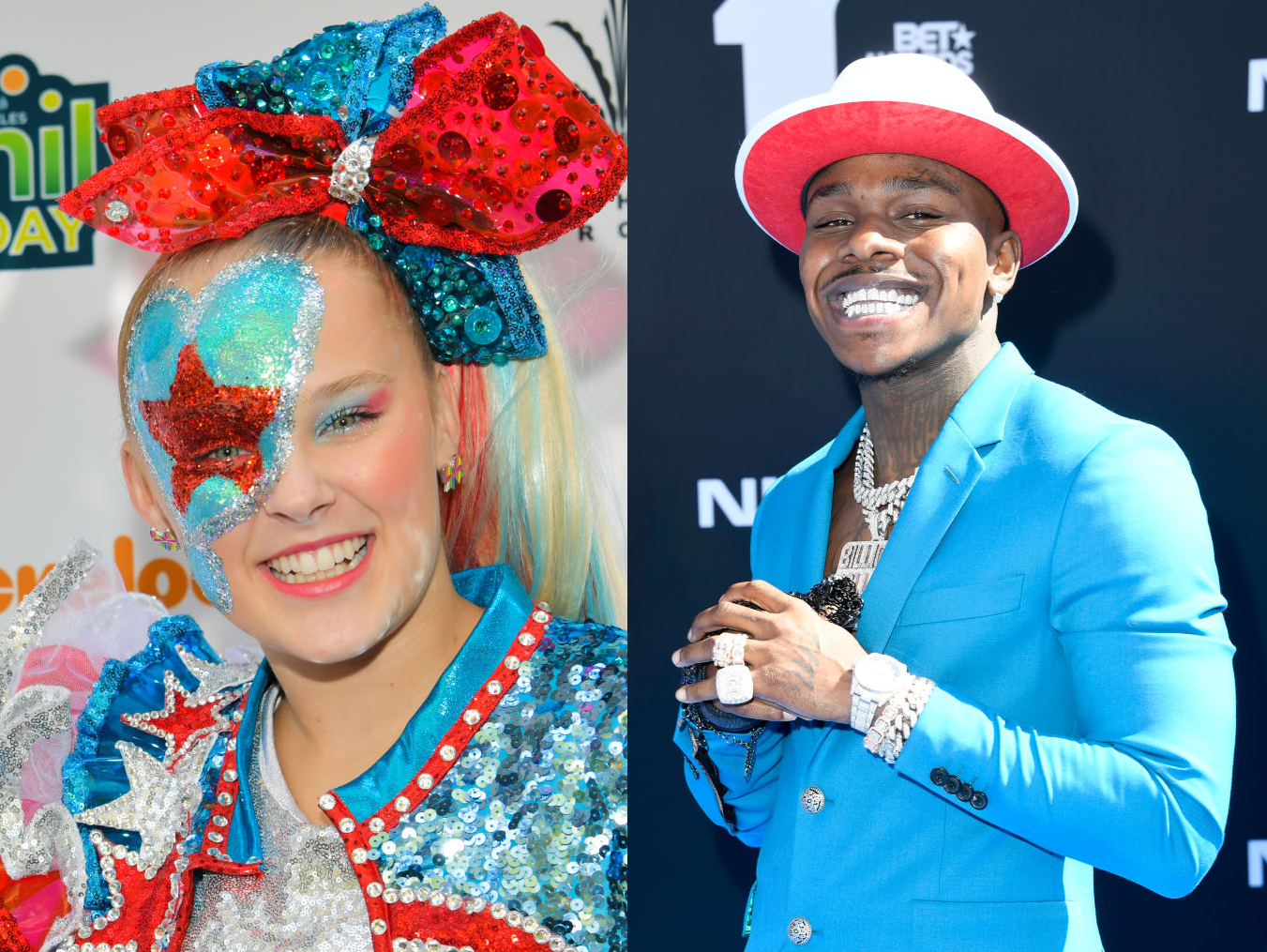 DaBaby raps about Jojo Siwa
In his latest rap release, "Beatbox Freestyle," DaBaby casually dropped Siwa's name and left many wondering if it was a diss at the teen. "Turn me up, n****s gon' see why," the line starts. "N****a, you a b***h / JoJo Siwa, b***h/ She let the wrong n****a get rich." In the video, the rapper holds up his phone which displays a photo of Siwa.
Not knowing his intention behind the lyrics, Siwa fans went after DaBaby on Twitter. But in a tweet, the rapper cleared the air and revealed that his young daughter is one of Siwa's biggest fans.
RELATED: Did DaBaby Really Diss JoJo Siwa in His New Song? The Rapper Has Responded to Fan Reactions
"@itsjojosiwa my 3-year-old princess is your number 1 fan," he tweeted at the teen star. "I bought her every product you have out. She think she you. Don't let em trick you into thinking id ever have a problem with you. My word play just went over their heads. All love on my end shawty, Keep shining!"
What is Jojo Siwa's net worth?
Siwa started her career as a young dancer on the reality series Dance Moms. After releasing a few pop tracks, the star partnered with Nickelodeon and launched her own brand of merchandise, which includes her famous hair bows.
All the while, Siwa was building her presence on Youtube, where she has released music videos and vlogs about various events in her life. To date, she has 12.2 million subscribers on her channel. Her most popular video, "Boomerang," has earned over 935 million views. 
RELATED: '90 Day Fiancé' Star Angela Deem Has Been Partying With Jojo Siwa and Her Mom Jessalyn
Siwa has taken her act on tour, selling out large stadiums and venues. Currently, according to Celebrity Net Worth, Siwa's net worth in 2021 is approximately $14 million. But at the speed her career is going, that number will likely increase in the years to come.
What is DaBaby's net worth?
DaBaby, previously known as Baby Jesus, started seriously pursuing music in 2014. He released several mixtapes over the years. But in 2019, he was signed to Interscope Records and released his first studio album, Baby on Baby.
RELATED: DaBaby vs. Lil Baby: Who Has the Highest Net Worth?
He released two more albums — Kirk in 2019 and Blame It on Baby in 2020. The rapper was nominated for two Grammy Awards in 2020 and four in 2021. Celebrity Net Worth reports that DaBaby's net worth is currently $3 million, far less than Siwa's. But with his immense fan following and pending Grammy wins, the rapper's net worth may grow substantially in the next few years.