JoJo Siwa Posted a Scathing Tiktok Video Responding to a 'Dance Moms' Alum
Though Dance Moms hasn't been on the air in quite some time, it seems as if there is still drama between the former cast. This time, JoJo Siwa has found herself at the center of the drama thanks to a recent TikTok video that she made where she called out Christi Lukaskiak. Lukasiak is, of course, the mother of Chloé, who was one of the original members of the Dance Moms cast.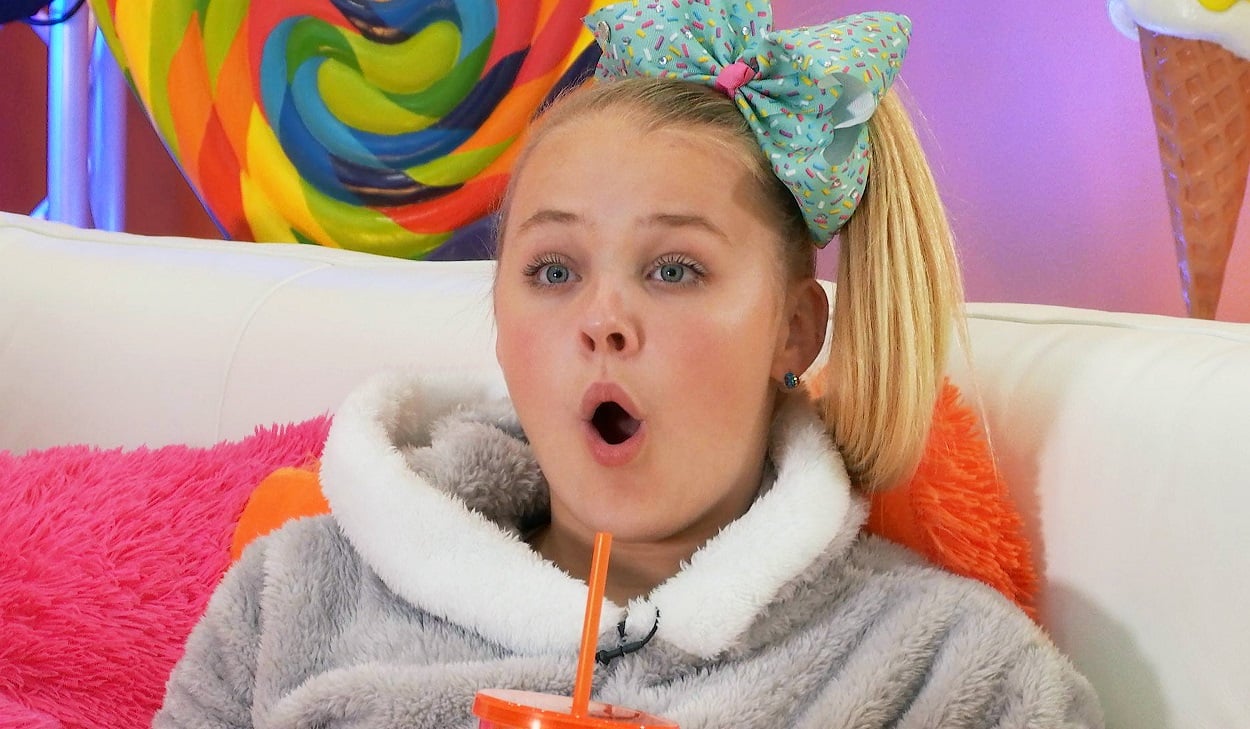 Of course, Siwa is no stranger to calling out former members of the Dance Moms cast. The "Boomerang" singer has been candid about the fact that it upsets her that so many of her fellow castmates no longer have any contact with their former dance teacher, Abby Lee Miller. But, since Lukasiak and Siwa never overlapped on the show, fans are questioning what the pair could even be disagreeing about.
JoJo Siwa called out Christi Lukasiak on TikTok
On December 4, 2020, Siwa shared a video via her TikTok page. The video first starts off with a clip of Lukasiak participating in a virtual call on Zoom. The Dance Moms alum was invited to speak to a college sorority and one of the members asked her if she or Chloé were still in contact with Gianna Martello. "No, Gianna's not nice," Lukasiak shared candidly. Fans of Dance Moms will recall that Martello was Miller's former dancer and assistant choreographer and she maintains a close relationship with Siwa and Miller today.
The 'Boomerang' singer shares that Gianna Martello was essential to the success of 'Dance Moms'
Clearly, Lukasiak's opinion rubbed Siwa the wrong way because she went out of her way to make a video in response to it. "I never like to comment on things or get involved in things that don't involve me but this — I just have to say this just came up on my for you page and that is absolutely the most disgusting, ignorant thing I have heard anybody say," Siwa said in her video before launching into a monologue about how important Martello was to the success of Dance Moms. "First of all, Gia is one of the sweetest people in the whole world and second of all she worked so hard every single week for so many people including Chloé. She had one of the most stressful jobs on the show. She was in charge of choreographing every single number."
Siwa claims she had a less than positive encounter with Lukasiak
Siwa continued on to scold the original Dance Moms cast member. "Now yes, of course, everyone has their moments and everyone isn't nice 24/7 including you, Christi," the dancer added. "But the thing is is you don't need to say that somebody is not a nice person. I'm sure you're a very nice person even though the experience that I've had with you, you were not very nice to me. You actually made a very rude comment to me, but it may have just been a moment. You don't need to say that people are not nice people. I would never say that you're not a nice person just because our moment you were rude to me. It's just not what you do."
While we don't doubt that Martello was essential to making sure that Dance Moms was successful, that doesn't negate the experience that Lukasiak and her daughter had with the choreographer. Clearly, Siwa was very upset by Lukasiak's comments and she's entitled to her opinion. But, Lukasiak is also entitled to hers, especially all the negativity that her daughter experienced during her time on the show.