What Is JoJo Siwa's real name and Why Is She Famous?
Like many celebrities, JoJo Siwa prefers to go by her nickname rather than her real name. And the famous teenager is far from the first child star to do so. Fans of Miley Cyrus may recall that the Plastic Hearts artist was legally called Destiny Hope Cyrus until changed it. Siwa too has utilized her nickname for years and maintained it throughout her rise to fame. But just how did Siwa become famous and what is her legal name?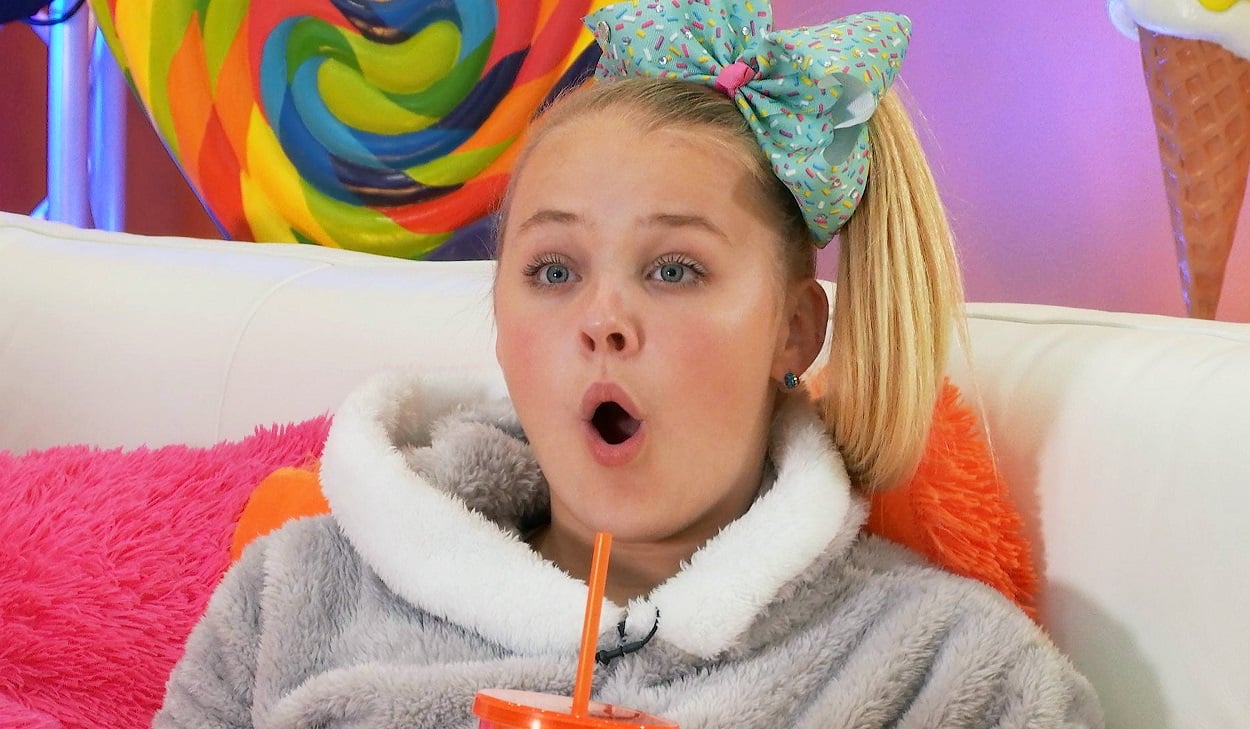 These days Siwa is best known for her merchandise and her music. She has built a highly successful brand for herself that centers around being over the top as well as kid-friendly. Fans also love that the 17-year-old is able to give enthusiastic performances and it's clear Siwa's true talent lies in her ability to entertain. This skill is one that she began honing at a young age as a dancer.
JoJo Siwa started her career as a dancer and was featured on 'Dance Moms'
Prior to her celebrity status, Siwa had begun making a real name for herself in the dance competition world. Back in 2012, Siwa competed in the second season of Abby's Ultimate Dance Competition. Siwa was able to wow audiences with her over the top performances and placed fifth on the show. After competing on Abby's Ultimate Dance Competition, Siwa was given the opportunity to guest star on the wildly popular Lifetime show, Dance Moms.
RELATED: 'Dance Moms': JoJo Siwa Critics Think She Picks Fights with the OG Cast for Attention
But Siwa wasn't content with just a guest star role. She continued to work hard until she became a series regular on the show. Siwa's appearances on Dance Moms allowed her to expand her audience. Utilizing YouTube as her preferred platform, she released some of her first songs via the platform. Siwa's song "Boomerang", in particular, really took off. To date, the song boasts an extraordinary 931.8 million views and that number continues to climb every day.
The 'Boomerang' singer has built an impressive brand and net worth
It wasn't too long before Nickelodeon noticed Siwa's potential and signed her to an overall talent deal in 2017. From there, Siwa was able to sell merchandise in her likeness and star in films like Blurt! and TV shows like Lip Sync Battle Shorties. Through it all, Siwa was still building her personal brand on YouTube, even making a video about babysitting Kim Kardashian West's oldest daughter, North West.
Siwa also continued to pursue her music career. In 2019, she debuted her first-ever tour, D.R.E.A.M. The Tour. Siwa was set to continue the tour prior to the coronavirus (COVID-19) pandemic, but she was forced to cancel her plans. Still, the teenager has found a way to perform virtually for her fans and continues to make videos and release merchandise.
What is Siwa's real name?
Whether she's singing, dancing, acting, or making YouTube videos, Siwa has proven that there is a market and audience for her unique brand. But what is Siwa's real name? Legally the "Boomerang" singer is known as Joelle Joanie Siwa, so it makes sense that she's shortened her first and middle names to create JoJo. It'll be interesting to see how Siwa continues to navigate her brand as she moves into adulthood.