JoJo Siwa Reflects on Her Canceled Tour and Living in the Moment
Dance Moms alum and Nickelodeon sensation, JoJo Siwa, reflects on her canceled tour and how she's learned to cherish every moment.
For JoJo Siwa, life has been moving at warp speed for the past few years. As a child, Siwa stayed busy with dance and competed in dance competitions. Eventually, her tenacity and knack for entertaining an audience landed her on the hit Lifetime show, Dance Moms. Though the "Boomerang" singer started off as a guest on the ALDC Junior Elite Competition Team, soon she'd landed a permanent spot for herself.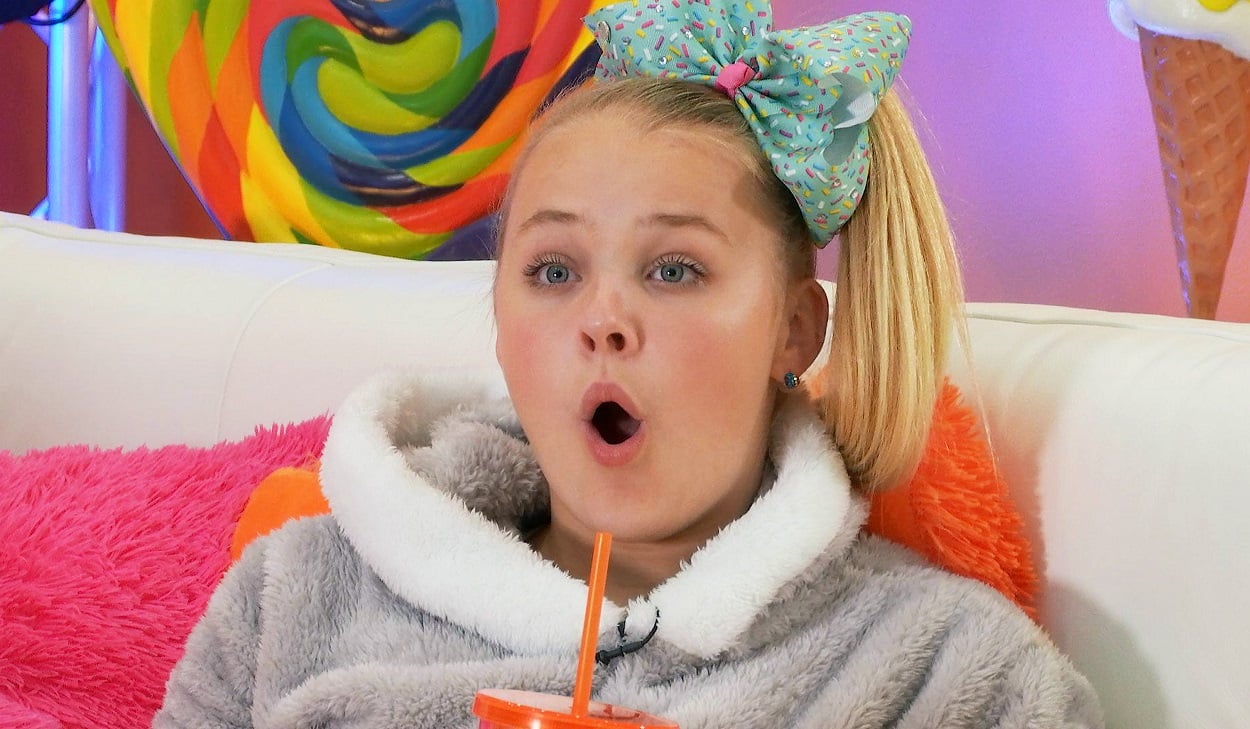 After securing a spot on Dance Moms and fulfilling her dream of dancing with the infamous team, Siwa could've easily taken some time to relax and enjoy the fruits of her labor. But, once again, Siwa knew that there was more in store for her and her career. Whilst still on Dance Moms, she released her first single "Boomerang" which received millions of views worldwide. Thanks to the video and her star power, Siwa managed to snag the attention of Nickelodeon.
JoJo Siwa is still entertaining millions of fans from her house
Fans of Dance Moms were shocked when Siwa abruptly left the show after only a season and a half. But, it was clearly the right choice for the dancer. Since leaving, Siwa has managed to increase her net worth into the millions. She also landed a partnership with Nickelodeon, a television show, has her own merchandise, and has made tons of new music with videos to accompany them. Most impressively, Siwa has done a world tour.
Thanks to her infamous brand, Siwa was no stranger to sold-out shows on her world tour. In fact, back in November of 2019, the Dance Moms alum became the youngest person to perform/headline at The O2 Arena. The singer even managed to completely sell out the venue and performed for a whopping 10,000 people. Siwa was crushing it on tour in terms of ticket sales. The 17-year-old was even slated to do another leg of her tour starting in March of 2020. But, that was before the coronavirus (COVID-19) pandemic hit.
JoJo Siwa reflects on her canceled tour via Instagram
Of course, Siwa's tour had to be canceled, but she certainly hasn't used that as an excuse to rest on her laurels. In quarantine, the dancer has recorded new songs and music videos. She even had a stage built in her backyard to perform concerts for her fans which she posts to Instagram live. Clearly, Siwa is making the best of a bad situation, but how does she really feel about her canceled tour? Recently, she took to her Instagram page to explain how the virus has impacted her life.
"2020 has thrown everyone for a curveball… I was supposed to be on tour again March – June in 2020…. but instead like everyone, I had to quarantine and stay home," Siwa shared in part of her statement. The Nickelodeon star added that obviously she missed touring, but she has framed her quarantine experience in a way that she can truly appreciate and find value in.
The 'Dance Moms' alum is making the best of 2020
"I saw a post the other day that said if you could go back to the day before Corona happened and it ends up never happening, but you lose everything that happened to you in quarantine… would you do it?" Siwa continued. "And without even questioning my answer was no. I wouldn't trade this year for anything else. It's been different, and difficult, and full of heartbreaking news every day, but it's also created some pretty amazing things. Take a minute to think about what you've gained in 2020 whether it's a closer relationship with your family, or you built a rocket ship… anything. Never forget to appreciate the moment."
It's great that Siwa is able to view her experience with a glass half full mentality. And while her life is certainly cushier than most, perhaps she will inspire her millions of young fans to adopt a similar mindset.