'Joker' Star Joaquin Phoenix Has a Problematic History With Casey Affleck
Joaquin Phoenix is surging in popularity yet again because of his command performance in Joker. For playing the titular character he was nominated for an Oscar and won the Golden Globe, as well as critical acclaim. This was the same award outcome as his 2005 role as Johnny Cash in Walk the Line: One Oscar nomination and one Golden Globe win.
Phoenix's career wasn't always a straight shot, however, and something strange happened in the years between these two award-winning films. It all centers around his time working with the 2010 mockumentary, I'm Still Here, directed by Casey Affleck.
Why 'I'm Still Here' was such a disaster
It is now known that I'm Still Here is a mockumentary, but at the time it was first being promoted and released, Affleck and the team working on the film were doing their best to sell it as a real documentary. The film followed Phoenix as he quit acting and become a rapper, a ruse that he enacted in real life as well as on-screen.
The world saw played out most painfully in Phoenix's awkward interview on Letterman. The interview was so bad, in fact, it left many people wondering: Has Phoenix lost his mind?
Roger Ebert wrote: "The tragedy of Joaquin Phoenix's self-destruction has been made into "I'm Still Here," a sad and painful documentary that serves little useful purpose other than to pound another nail into the coffin. Here is a gifted actor who apparently by his own decision has brought desolation upon his head."
The film was not surprisingly a box office flop and, many people assumed it signaled the end of Phoenix's career. As terrible as the film and its publicity was, however, the real disaster was what happened behind the scenes.
Casey Affleck was sued for sexual harassment
There were only two women working on the film in any major way: producer Amanda White and cinematographer Magdalena Gorka. Both sued Affleck for around $2 million.
According to Gorka's complaint she was "subjected to numerous incidents of outrageous and offensive conduct. She was subjected to a near-daily barrage of sexual comments innuendo and unwelcome advances by crew members, within the presence and with the active encouragement of Affleck."
The film was on a tight budget and often cast and crew was housed in the home of Phoenix, or in close quarters and shared hotel rooms. It was on one such night that Gorka reported that was sleeping alone in Phoenix's bed when Affleck crawled into bed next to her without her consent.
In another reported incident, Gorka and White were sharing a hotel room in Costa Rica. Phoenix and Affleck reportedly locked themselves in the women's room to "engage in sexual activity."
The lengthy complaints from the two women lay out a truly terrible and unprofessional experience that all link back to Affleck. And, aside from the Costa Rica incident, make little mention of Phoenix.
Joaquin Phoenix's response to the controversy is tepid at best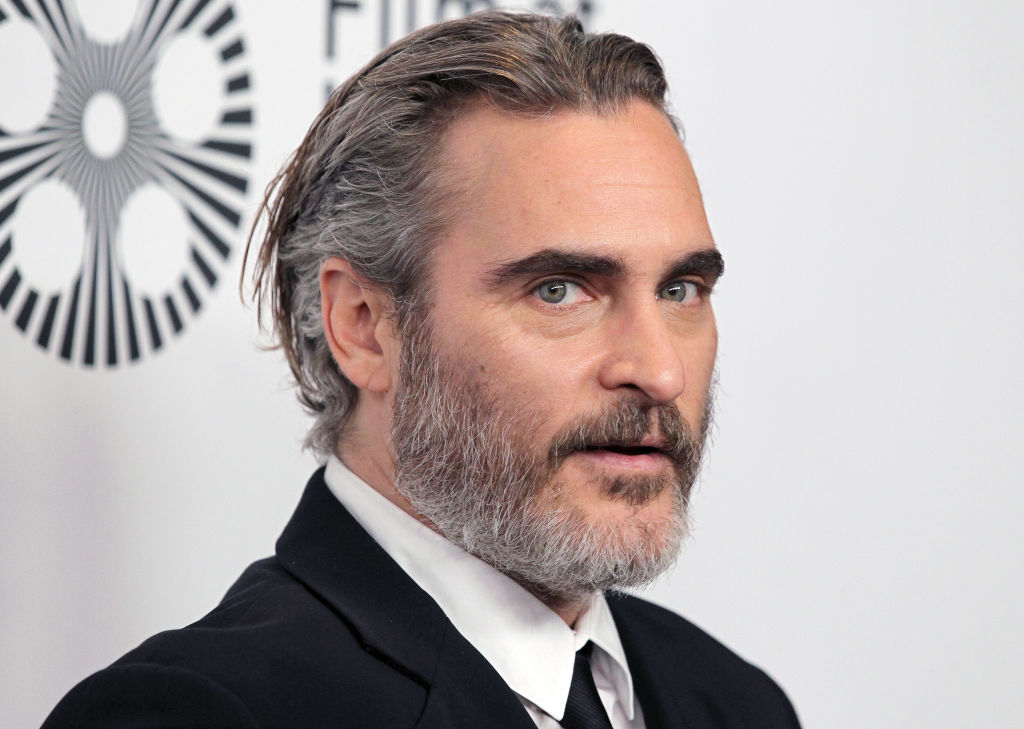 Many wonder why Phoenix is immune to controversy despite his problematic behavior. As Vivian Kane notes on Mary Sue: "The Me Too and Time's Up movements aren't just about calling out abusers but breaking down systems of complicity. Phoenix is, by these accounts, the epitome of complicity."
She further writes: "And we can't ignore that Phoenix was not just a bystander. That in itself would be bad enough, as it takes a team of complicit bystanders to allow one Casey Affleck to thrive. But according to the lawsuits, Phoenix took full part in at least one of the acts Affleck was sued for: locking themselves in the women's bedroom to engage in sexual acts. So why has this evaded Joaquin Phoenix's narrative?"
In a 2018 interview with The Guardian, Phoenix addressed the issue. He said: "I can't talk about the details of those lawsuits, which is unfortunate because I think you know that I'm somebody who likes to talk freely." When asked to comment on the broader issue of harassment in the film industry and if there was a "built-in sex abuse problem" he agreed: "Obviously! How could I not? It's rampant and it's been going on a long time."
Affleck's comments are even more disappointingly removed from responsibility: "It was an unprofessional environment and, you know, the buck had to stop with me being one of the producers and I have to accept responsibility for that and that was a mistake."
Gorka and White's cases were both settled out of court in 2010 for undisclosed amounts, and Affleck has largely gone unscathed, while Phoenix is barely even remembered for being a part of the incidents at all. Affleck was once married to Phoenix's sister, but the two have since divorced and Phoenix hasn't spoken to Affleck in years.