Jolyne Cujoh Voice Actor Shares What She Loves About 'JoJo's Bizarre Adventure: Stone Ocean' — 'Girls Can Also Fight'
'JoJo's Bizarre Adventure' Part 6 introduces the first female JoJo. According to voice actor Fairouz Ai, that was one of the highlights of working on 'Stone Ocean.'
JoJo's Bizarre Adventure Part 6 kicked off on Dec. 1, with the initial 12 episodes of Stone Ocean dropping all at once on Netflix. Most fans of the anime have already powered through the latest chapter, which should receive a Part 2 sometime in the near future. And in general, viewers are enjoying Jolyne Cujoh's story, which takes the sixth JoJo to some pretty interesting places. According to voice actor Fairouz Ai, playing Jolyne has been a highlight of working on Stone Ocean.
Jolyne Cujoh is the first female JoJo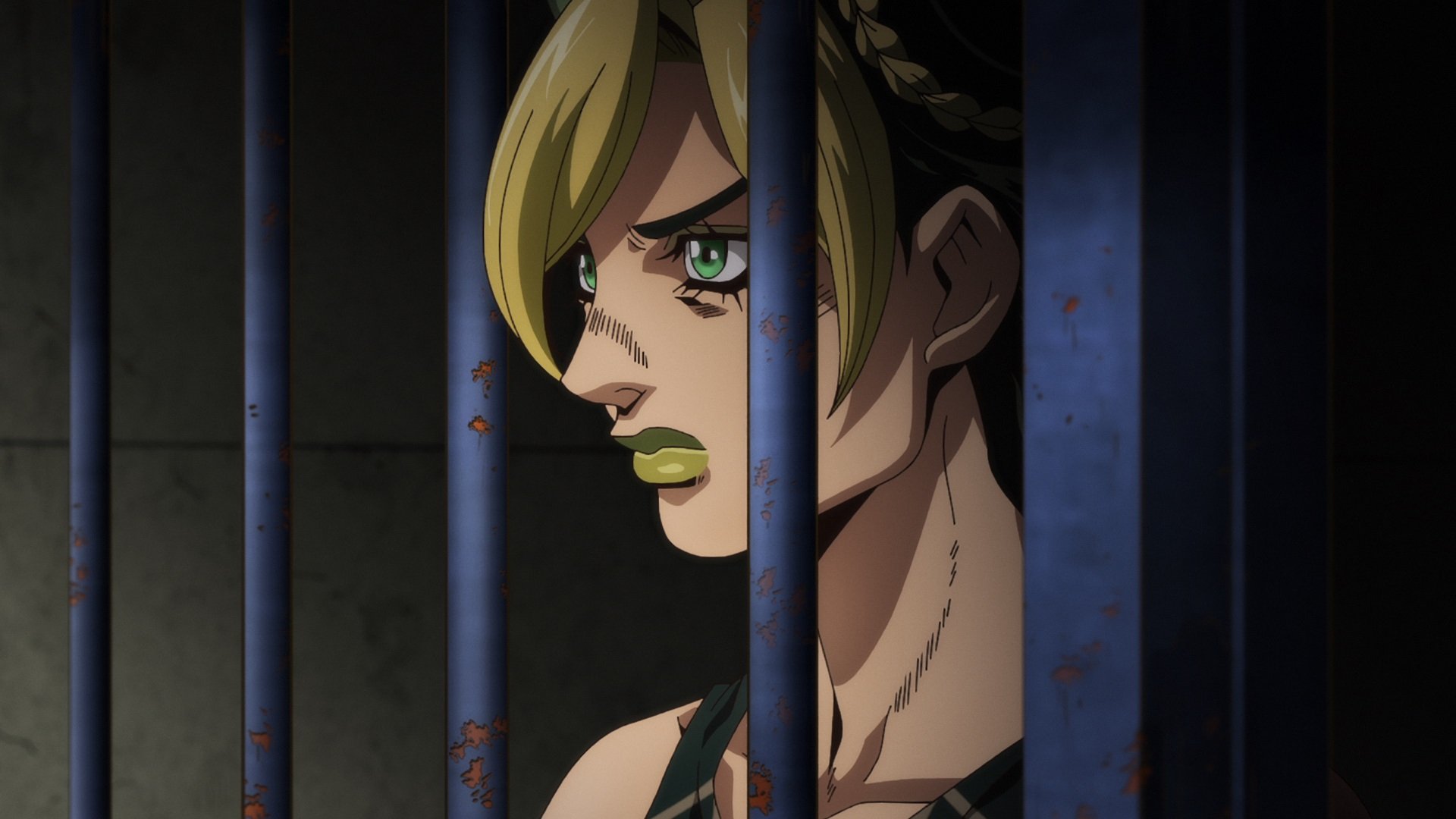 JoJo's Bizarre Adventure Part 6 opens with Jolyne Cujoh wrongly imprisoned for murder, but she's able to escape when her Stand manifests. The series of events that follows nixes her chance at freedom when her father, Jotaro, has his Stand and memories taken away from him. That puts Jolyne on the path to get them back. Naturally, she needs to embrace her own strength to succeed in that endeavor. And fans are truly enjoying the character's journey so far.
Part of what makes Stone Ocean so special is that it's the first JoJo's season to feature a woman as its main character. Jolyne is the first female JoJo, and she certainly sets a high standard for portraying women in anime. She doesn't fit many of the overused stereotypes so often tacked on to girls and women, particularly in shonen series. For Jolyne's voice actor, Fairouz Ai, that was one of the draws of playing the character.
Why 'Stone Ocean' star Fairouz Ai loves playing Jolyne Cujoh
In a recent featurette posted on Twitter by Netflix Anime, Jolyne Cujoh's voice actor, Fairouz Ai, opened up about her role in Stone Ocean. She cited playing a female protagonist in a shonen series as a highlight of the project, admitting characters like Jolyne were few and far between when Hirohiko Araki's first published Part 6 of the manga:
"At the time Stone Ocean was serialized, a battle manga starring a woman protagonist was pretty rare! Girls can also fight. They're so strong and cool!"
"What a girl," she added, referring to her character.
Many viewers would likely agree with her admiration of Jolyne. They're certainly eager to see what the remaining episodes of Stone Ocean have in store for her. When will they arrive on Netflix?
When will 'Stone Ocean' return for Part 2?
With the first portion of JoJo's Bizarre Adventure Part 6 clocking in at just 12 episodes, viewers are already wondering when they'll see Jolyne Cujoh's story continued. Netflix has yet to officially announce Part 2 or give it a release date. However, the positive reception Stone Ocean has received makes it likely the streamer will green light more episodes. Given how much of the source material is left, some fans believe it could even get two more batches of episodes.
Until Netflix announces its plans for the anime's future, subscribers can return to the opening of Jolyne's story. JoJo's Bizarre Adventure: Stone Ocean is currently streaming on Netflix.