Jon Bon Jovi Says the Key to His Success as a Young Musician Was the 'Drinking Age in New Jersey'
Almost everyone knows Jon Bon Jovi (or at least his name) and his band Bon Jovi with rockstar friends David Bryan, Tico Torres, John Such, and Richie Sambora. After all, their music shaped most of the '80s and '90s, taking over the industry with some of the most incredible hits.
Reaching such success so early in his life couldn't have been easy, and yet it seems like Bon Jovi did it with ease. The secret to his success? Access to the drinking scene at a young age! Keep reading to find out why.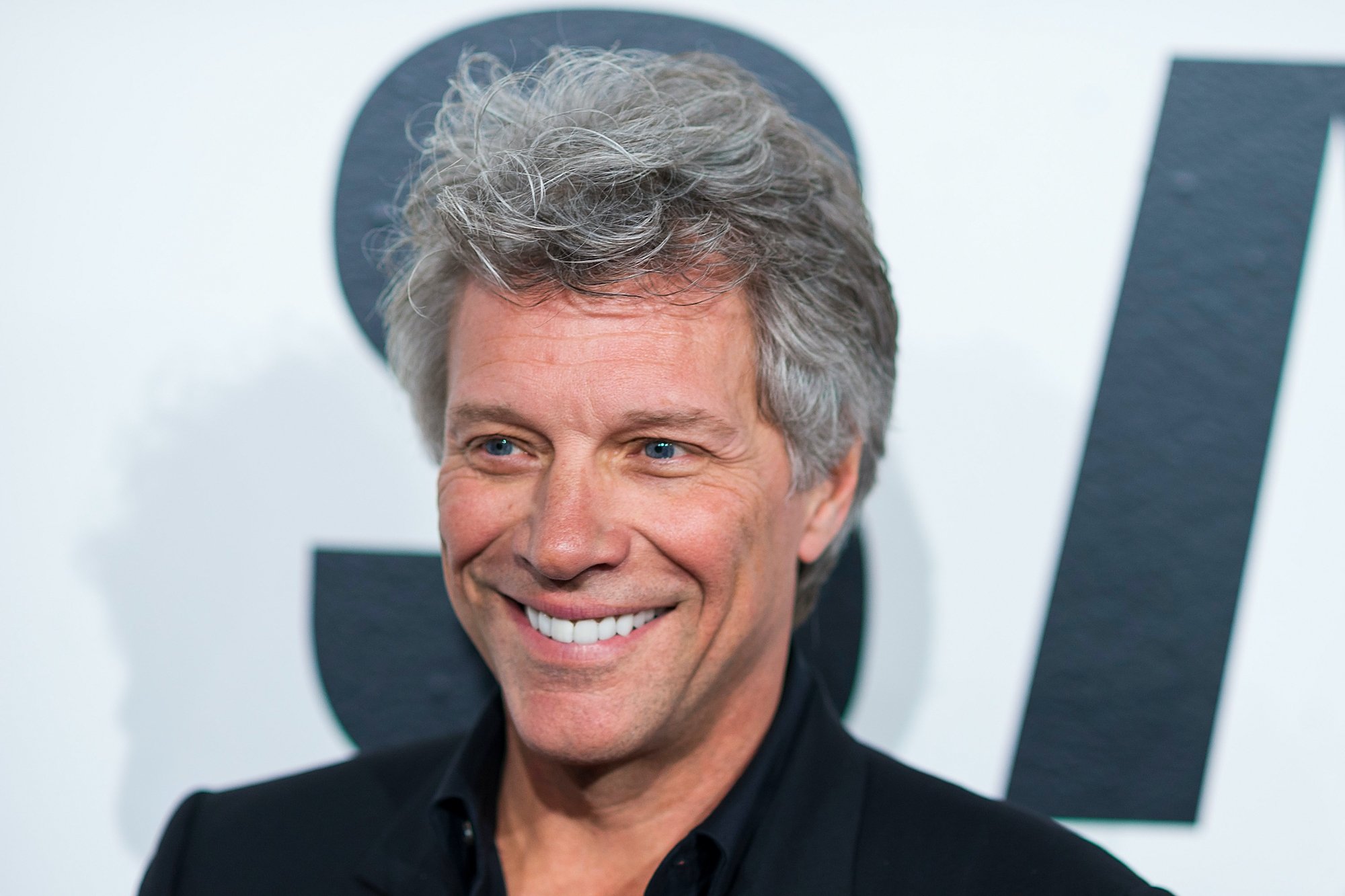 Jon Bon Jovi's incredible music career and accomplishments
After decades of new releases and some of the most incredible hits of its time, Bon Jovi has established himself among the best in history. Starting as young as 13, Bon Jovi has been passionate and beyond successful.
Earning him accomplishments that include but certainly aren't limited to a Golden Globe for Best Original Song, a Grammy for Best Country Collaboration with Vocals, and a Peabody Award for America: A Tribute to Heroes.
After Bon Jovi's 2018 induction the Rock and Roll Hall of Fame and the announcement that 130 million albums were sold worldwide (WOW!), Howard Stern commented took to WROR to praise the musicians' success.
"Let me give you an idea of what the number 130 million means, and it means a lot," Stern explains. "Now, the bubonic plague only killed 50 million people. The atom bomb only killed 225,000 people. Six-hundred-and-twenty-five-thousand people died in the Civil War. Peanuts compared to 130 million Bon Jovi albums!"
His first hit, biggest hits, and recent album release
Starting with his first hit single, "Runaway," in their 1984 album release titled after the band, Bon Jovi quickly built a fan base and became an iconic rock band.
Their biggest hits include "Livin' on a Prayer," "Dead or Alive," "Always," and many more — earning them the record spot for the band with the most Top 10 singles (18!) ever to reach Number one, according to Official Charts.
As for today, Bon Jovi's recent album Bon Jovi 2020 hit the scene in early October 2020, months after its initial release date in May (due to coronavirus (COVID-19) and the events that followed). 
How a young drinking age shaped the Jon Bon Jovi we know today
In an interview with Justin Long on the podcast Life is Short, Bon Jovi opened up about his secret to success early in life.
"Never lacked for confidence ever. Never," Jovi says. Long asks, "Popular?"
"No! No. Being in a rock band in high school in the late '70s was not something that anyone really did. There was a couple of us. But no, no, no. I wasn't the athlete or the tough kid, or the greaser. I was, I was … I looked at it as sort of a life sentence. Get me through school. Just free me. Let me go. Because the drinking age in New Jersey was 18 — this is really key to my success — because the drinking age was 18."
The "It's My Life" singer continued:
"You could be 16 and then 17 when you just got good enough to play in a bar. That was integral. That was integral. Because you could go there and watch. You could go there and participate. You could get there and actually have a direction and an idea of who you wanted to be. By the time I graduated high school, there was no plan B. There was no plan B. That was that."
While it isn't something you hear every day (or even in today's young musical successes), there's no denying how absolutely Jon Bon Jovi that success story sounds. Of course, this incredible rockstar didn't just hit it big because of some experiences in a bar — his talent (and the bands, for that matter) speak for itself when it comes to the musician's success and his band Bon Jovi.
RELATED: Jon Bon Jovi's Reveals the Secret Behind His 31-Year Marriage