Jon Bon Jovi's Reveals the Secret Behind His 31-Year Marriage
In the wild world of rock and roll, few couples have stood the test of time like Jon Bon Jovi and his wife, Dorothea Bongiovi. The high school sweethearts have been together for forty years, which is an uncommon feat for any couple, let alone for an iconic rockstar. But over the years, against all the odds, their bond has only grown stronger, thanks to a relationship built on respect and shared values. 
Giving love a good name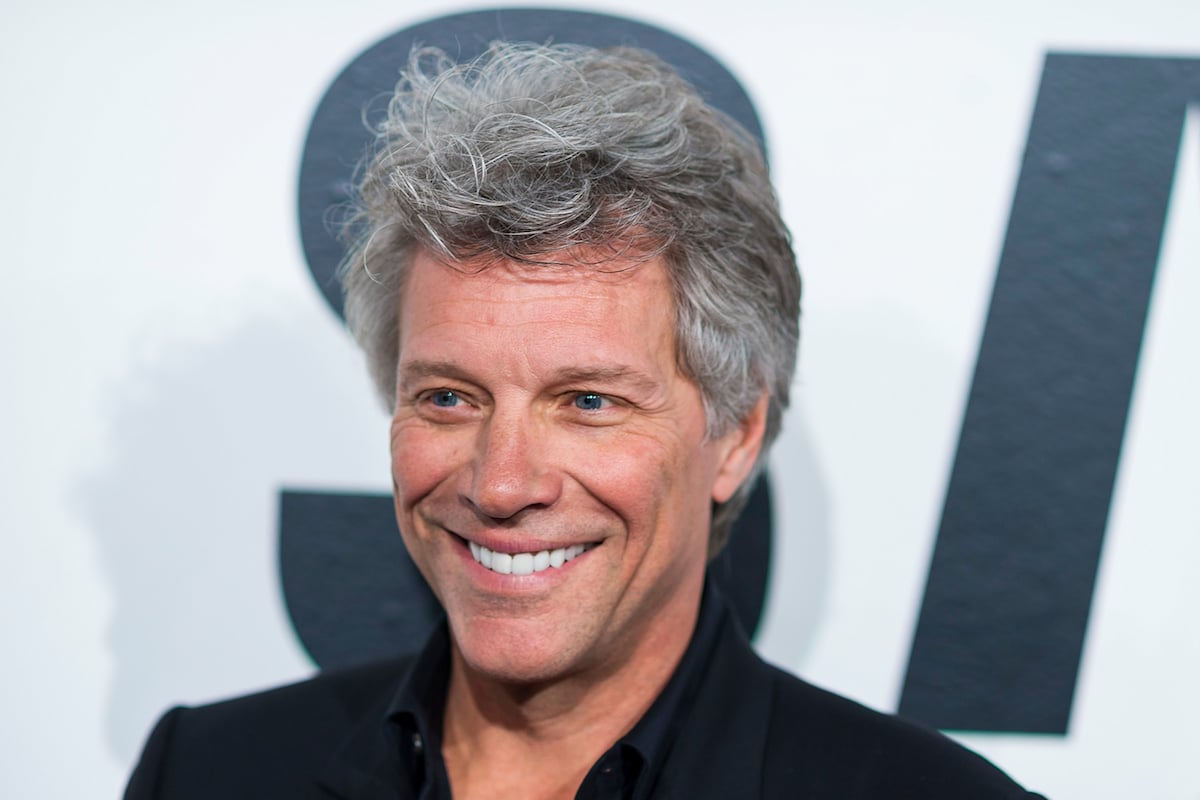 Jon and Dorothea's love story started in 1980 when they met in high school. Jon had been playing music for five years and had been in several bands that performed around New Jersey.
He formed Bon Jovi in 1983, and the band had their first hit single in 1984 with "Runaway." They became bonafide rockstars when their third album, Slippery When Wet, was released in 1986 and spawned massive hits like "You Give Love a Bad Name" and "Living on a Prayer." It was when Bon Jovi was at their peak that Jon and Dorothea decided to get married. 
"It was 1989 and our album New Jersey was out," Jon explained to Best Life Online. "We had the No. 1 album, the No. 1 single, and we were playing three nights at the Forum in L.A.
We were staying at the St. James's Club, which is that beautiful art deco hotel on the Sunset Strip across from the old Hyatt House. I pulled the curtain back in my room, and there's a billboard of me staring right back. I turned to Dorothea and said, 'I got an idea. Why don't we go right now?'" 
So they hopped a jet to Las Vegas and got married at the Graceland Wedding Chapel on April 29, 1989. The couple now has four children, Stephanie, 27, Jesse, 25, Jacob, 18, and Romeo, 16.
Bon Jovi's secret to a happy and healthy marriage
Recently, the couple opened up about their 31-year marriage. What's their secret? 
"Mutual respect,″ Jon told People. ″Having grown up together and grown together. And we really like each other. We want to hang out.″ Dorothea added, ″I always said I was good at spotting potential too. I have a gift."
Jon also told the magazine that, despite his stardom and legions of fans, Dorothea helped him stay grounded, thanks to their strong bond and close-knit family life. 
″We work hard at it, but we enjoy each other, and we never fell for the trappings of what celebrity can do,″ the New Jersey rocker said. ″We've witnessed that happen over the years to people that were close to us and people that we knew from afar. It's just what I do; it's not who I am. I write songs. I happen to be very good at performing them. That's it."
The couple that gives back together stays together 
The Bon Jovi's also keep their relationship strong through their shared passion for giving back to their community. Fifteen years ago, they created the JBJ Soul Foundation, making it their mission to "break the cycle of poverty, hunger and homelessness through developing partnerships, creating programs and providing grant funding to community benefit organizations."
Over the years, the foundation has built nearly 1,000 affordable housing units in 11 states. During the economic downturn of 2008, Dorothea realized that the people they were building homes for also were in need of food. So she came up with a concept for a one of a kind, nonprofit community restaurant, where no one would be turned away. 
"She leaned across the couch one day and said, 'I have this idea,' Bon Jovi told CBS News." It was genius."
The first JBJ Soul Kitchen opened in Red Bank, New Jersey, in 2011. There are no prices on the menu. Instead, diners pay $20, which covers their meal, plus someone else's. If someone can't afford to pay for their meal, they can donate their time volunteering at the restaurant instead. They've expanded to 2 additional locations, one in Tom's River, New Jersey (which also includes a food bank, food pantry, and a culinary program) and one at Rutgers University for students in need of meals. 
When the Coronavirus pandemic hit earlier this year, many food pantries were inundated with increased demand. So the Bon Jovi's once again stepped up and created the JBJ Soul Kitchen Food Bank in East Hampton, on Long Island, where they also have a home. Partnering with several food pantries there, the food bank was able to deliver nearly 450,000 pounds of food to local families over 18 weeks. 
"Doing good feels good," Bon Jovi told Pollstar in 2019. "Finding purpose gives you drive and that's what makes you able to do it day in and day out."