Jon Cryer, Andy Cohen Claim Molly Ringwald and North Carolina During Trump's Election Twitter Meltdown
Twitter erupted with jokes from a slew of celebrities like Jon Cryer, Andy Cohen, Debra Messing, and more after Donald Trump claimed victory in states before votes were officially counted.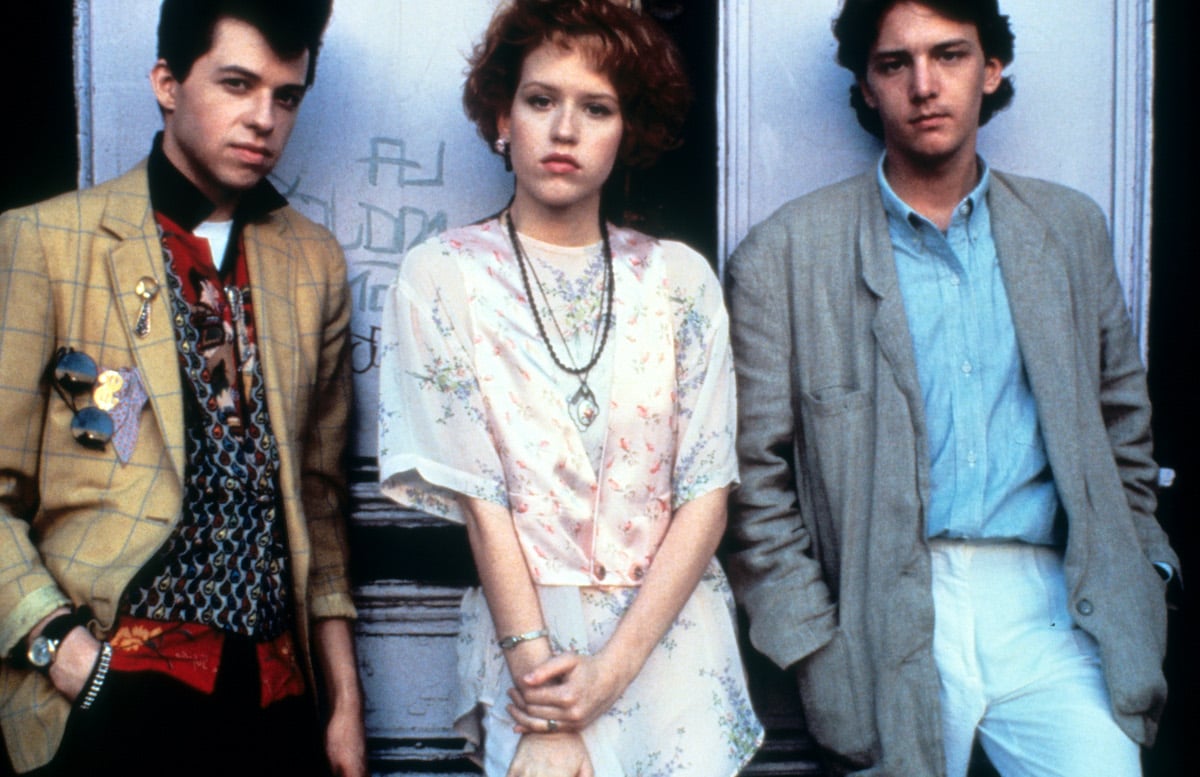 "We have claimed, for Electoral Vote purposes, the Commonwealth of Pennsylvania (which won't allow legal observers) the State of Georgia, and the State of North Carolina, each one of which has a BIG Trump lead," Trump tweeted on Nov. 4.
"Additionally, we hereby claim the State of Michigan if, in fact…..there was a large number of secretly dumped ballots as has been widely reported!" he added. Both tweets were flagged. "Official sources may not have called the race when this was Tweeted," according to Twitter.
Celebrities make their own 'claim'
Actor/director Ken Olin pointed out that Trump's tweets were flagged. "There's a company called 'Twitter' that has to tell the President of the United States that something he wrote called a 'tweet', does not meet its standards of truth & legitimacy regarding a national election," he wrote.
Of course, others made jocular claims of people, places, or things. "I'm claiming the Mona Lisa," actor Debra Messing joked. Star Trek legend George Takei claimed both an Emmy and a cupcake. "I hereby claim an Emmy I should have been nominated for, the last cupcake in the box, and a break from social media when this loser finally concedes," he joked on Twitter.
Meanwhile, actor Jon Cryer claimed another Hollywood star. "I hereby claim Molly Ringwald in 1986," he tweeted. Cryer and Ringwald famously starred in the film Pretty in Pink together.
Bravo producer Andy Cohen responded directly to Trump. "Do not TOUCH North Carolina!! I already claimed it an hour ago. I texted Ivanka that it's mine, so it's mine. That's how it works. Ask Rudy," he replied. Adding, "Actually – it's fine. Take North Caroline. I think I'm gonna claim victory in Georgia. I'll just tweet it and then it's official, right?"
Many celebrities voice concern about the tight race
Other celebrities were disappointed that the race remained so tight. "Kind of terribly sad how close this election was," actor/singer Demi Lovato tweeted. "After this year and especially this summer it should've been a landslide. I don't get it. Truly."
Journalist Jemele Hill also expressed her frustrations on Twitter. "I'm all for working together but to do that requires an uncomfortable amount of honesty," she tweeted. "And the honest truth is that the majority of white people — not ALL — threw their support behind a racist president having seen four years of a sh*t show. Black folks are tired."
Claudia Jordan from The Real Housewives of Atlanta was also disappointed with the close race. "Sad to realize so many people are ok with his behavior and for what he represents," she shared. "Especially when his policies don't help them financially AT ALL."
Comedian Jay Pharoah wrote, "The fact that it's so close though? Smh, it just shows you how much divisiveness is in this country which is petrifying," he tweeted. "Totally incredulous that we're here."